The Rams' defense was relatively quiet for the majority of their second primetime game of the season Thursday night against the Vikings.
Minnesota quarterback Kirk Cousins and his offense moved diligently down the field throughout the game, both setting the tone early and answering as Los Angeles put up points.
Cousins finished his night 36-of-50 for 422 yards, three touchdowns, and no interceptions. Cousins and the Vikings' offense scored the most points by a Rams' opponent this season and tallied 25 first downs in its duel with quarterback Jared Goff and head coach Sean McVay's high-flying offense.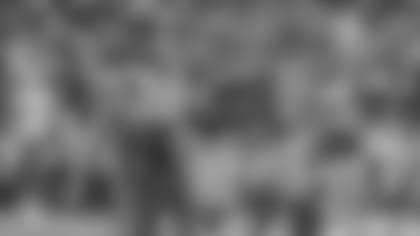 "We understand we are going to, at some point in time, give up yardage. But we've got to hold people to field goals — find ways to get off on third down," defensive tackle Ndamukong Suh said after the game.
"This is the NFL, guys are going to be successful."
Thursday Night Football at the L.A. Memorial Coliseum proved to be an offensive shoot-out. Despite quarterback Jared Goff's career night, the Vikings remained within reach of No. 16 and his Rams for the entire game — that is until four fourth quarter sacks buried the Vikings and boosted the Rams to 4-0.
Los Angeles entered the fourth quarter up 38-28 behind Goff's five touchdown passes through three quarters. Goff had just ended the third quarter by hitting wide receiver Robert Woods in the end zone for a 31-yard touchdown reception, which was celebrated in the stands behind the Coliseum's east end zone with rapper YG.
Cousins had shown no signs of slowing entering the Vikings ensuing drive. He hit wide receiver Adam Thielen for 14 yards and then handed the ball to running back Latavius Murray for a short run up to Minnesota's 41-yard line.
With the Vikings gaining momentum to start the game's final 15 minutes, defensive tackle Aaron Donald pulled Cousins down for the first time all night.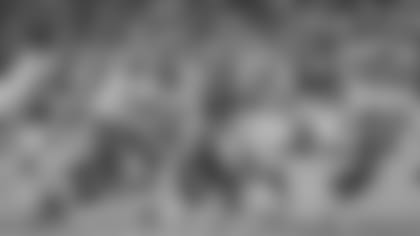 After the game, McVay said his rushers stepped up right on time.
"Cousins made a handful of great throws tonight, but I thought our guys did a great job being able to get there and being our best when our best is required, like we talk about," McVay said.
Donald, who entered Week 4 sackless, caught Cousins on 2nd-and-8, and slammed him to the ground for a loss of 10 yards — his first sack of the year. Cousins took the next snap and threw an incomplete pass, and the Vikings punted it away as the clock ticked on.
After his 40th career sack, Donald blew kisses to the Coliseum's crowd.
"That was just emotions," Donald said of his affectionate celebration. "Sometimes you make a big play and your emotions take over."
The Vikings second drive of the fourth quarter was more threatening than the first. Following a missed 28-yard field goal by kicker Sam Ficken, Cousins moved the ball into Rams territory facing little resistance.
On 3rd-and-6 from the Los Angeles 14, Cousins took the snap and was promptly caught and brought down by Suh for the Rams third sack of the game. The Vikings and their fans, who turned parts of the Coliseum purple, were forced to live with a field goal.
The Rams were promptly stopped on their next drive and forced to punt to the Vikings, with plenty of time on the clock.
Cousins had the ball on his own 34 yard line with 2 minutes and 20 seconds remaining in front of a raucous Los Angeles crowd.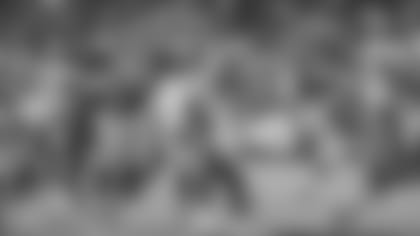 On the very first snap of what could have been a game-tying drive, Donald once again burst across the line of scrimmage and threw cousins to the Coliseum's turf for a loss of eight. Donald's second sack of the game was the beginning of the end for Cousins and the Vikings.
"That's what we wanted to do. We wanted to be able to close the game out and be back out there for that two-minute and do what we did," Donald said of the Rams final defensive stand.
"Anytime you've got a lot of playmakers around making big plays and putting us in positions to take over — we just got to keep going and keep working."
Three plays later, one of the Rams newest playmakers, rookie defensive end John Franklin-Myers, joined the cause and promptly ended the Vikings night with strip-sack — a timely first sack of his career.
Goff watched his career night end with a victory, thanks to three-straight critical Vikings' drives disrupted by a never-say-die Rams defensive unit.
"We have opportunities to make plays and we understand that if we continue to rush together, we are going to be very successful," Suh said just minutes after the fourth quarter stand.
"That's what's expected of us and we have to continue to push and get that done."