In partnership with Inglewood Unified School District and LA Promise Fund, the Rams created a Training Camp Internship program for deserving students from City Honors and Morningside High School to expose them to career opportunities in professional sports. From the end of July through August, the selected students worked as part of the Rams Community Affairs team throughout training camp at UC-Irvine.
The genesis of the program came from a meeting between the Rams and Inglewood Unified School District.
"An important part of our community engagement strategy is to be present in the community and to understand our community's greatest needs and then determine how we can help address those needs," said Molly Higgins, Vice President of Community Affairs and Engagement, Los Angeles Rams. "In talking with the Inglewood Unified leadership, including Dr. (Thelma) Melendez and Dr. Jackie (Sanderlin), they stressed the positive impact that an internship program with the Rams could have on their students. I committed to them on the spot that we would make that happen, and then I engaged LA Promise Fund to help us customize the program as part of their 'Internship Project'."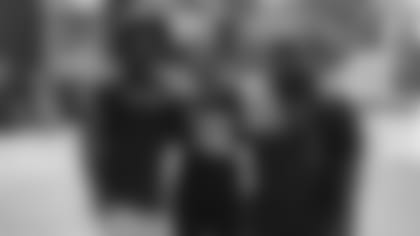 The LA Promise Fund Internship Project provides deserving Los Angles public high students with the chance to work in dynamic career areas through paid internships during their summer break. The Rams partnered with LA Promise Fund to help customize the internship program for the Inglewood students, so the students could take advantage of some of LA Promise Fund's professional development workshops and networking activities.
As part of the internship selection process, interested Inglewood students submitted their resumes and participated in a professional interview with team executives.
The objective of the Rams' summer internship program was to expose students to opportunities in a professional setting, while expanding their skills, experiences and network as they prepare for college or enter the workplace following high school or college graduation.
"There were so many different things to do and I met so many different people. It definitely gave me some strong customer service experience and elevated my skills," said Zayd Morris, a recent graduate of City Honors High School who will be attending University of California, Irvine this upcoming fall to study engineering. "Before this internship, I had never even thought about working in the sports industry or anything like that because I didn't know what it consisted of or how much went into it. But after this internship, I actually think I'd be interested in a job in the sports industry."
Working alongside Rams front office staff, part-time employees had ample opportunities to form relationships and receive guidance. For students like Bella Boma, the unpredictability of who she was going to meet and what she was going to do on any given day made the training camp experience exciting and educational.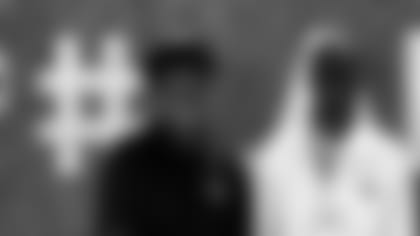 "It felt like a real job and it was an awesome opportunity for me to connect with people," said Boma. "I know oftentimes people have jobs that they dislike but I'd wake up every day knowing that it was going to be a different experience than the day before. I was always excited for what was going to happen. I really enjoyed getting to know Rams employees because it's such a diverse group of people who know so much and have experience in a little bit of everything. They made it comfortable for me to go out of my way to connect, ask questions, and gain knowledge."
Dr. Jackie Sanderlin, Inglewood Unified's Executive Director of School and Community Relations, believes these internships will provide students with experiences that will propel their futures. She knows there are few better rewards for hard work, persistence, and dedication than an employment opportunity.
"These opportunities are tremendously important because what we're doing is preparing our scholars for their futures," said Sanderlin. "This type of internship that the Rams have provided has opened doors and given them exposure to all the different jobs and careers in the sports industry, preparing them for these opportunities. Getting them in the community, having them exercise the skills that we're teaching them at the schools with the Rams compounds what we're trying to do in the long run, which is to open college and career choices for them. These opportunities not only open doors for our youth but also will allow them to open up doors for other youth coming behind them and this will serve as a model throughout our district."
The idea of paying it forward certainly resonated with Morris, as he hopes to inspire younger students to work hard and take advantage of new opportunities that might come their way.
"If I could say anything to younger students, I'd say to just take every opportunity that comes their way because you don't know when you'll get that opportunity again or how it might affect you in a positive way," said Morris.
"Our Inglewood students were some of our top performers and helped us elevate our existing internship program," said Higgins. "We are confident that this professional experience will provide them a solid foundation for their future success. They are now part of the Rams extended family – for life."