Sunday's 45-35 loss against the Saints in New Orleans was a day of 'firsts' for the previously undefeated Rams.
For one, the Rams lost for the first time in 2018, snapping a seven-game road winning streak that dated back to Week 13 of last season.
Then there was the return of second-year receiver Cooper Kupp to head coach Sean McVay's offense for the first time in three weeks — just in time to help put up points against quarterback Drew Brees and the high-scoring Saints.
The Rams also did not record a sack for the first time all season — which may have contributed to Brees being Brees, completing 69 percent of his passes for 346 yards and four touchdowns without an interception.
Lost in a shuffle of firsts on a chaotic night in New Orleans was L.A.'s newly acquired outside linebacker Dante Fowler making his debut with the Rams, just days after joining the team at its practice facility on Wednesday.
Sitting in front of his locker that day, Fowler said he didn't feel any pressure joining the then-undefeated Los Angeles Rams.
Four days later, after Sunday's loss, Fowler was asked what it was like to be down by 21 points in the first half — suddenly be a member of the Rams, who were unbeaten through the season's first half and at times seemed like they may never lose, rolling out the league's best running back, leader in sacks, and possibly craftiest head coach.
"I believe in the offense, I've seen them from afar," Fowler said, trusting his brand-new teammates. "They've got a lot of great players on that offense, a great offensive line, great offensive play callers, so my job is to go out there and get them on the field as many times as we can. We kind of started out slow in the first half, but the second half we did a really great job."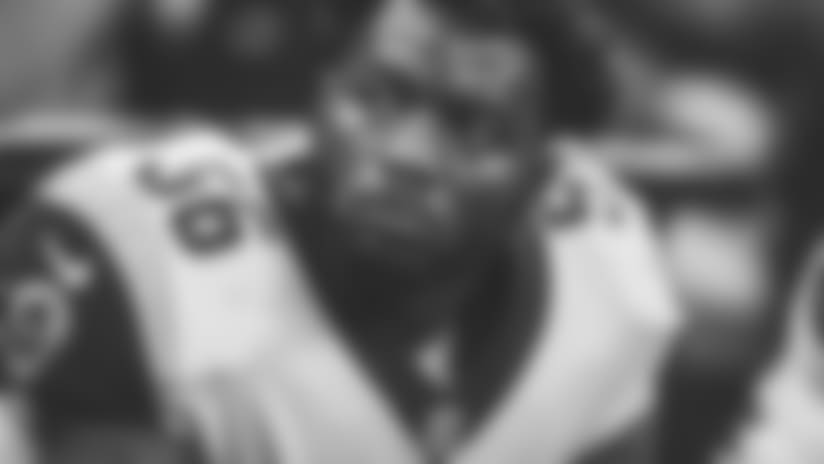 Despite the defense cleaning some things up in the second half, Fowler was relatively quiet in his first game in horns. The former No. 3 overall pick finished his first game as a Ram with just one tackle for loss and one pass defensed, but did apply pressure to Brees when he was able to fight past Saints veteran tackle Terron Armstead.
"Coming off the bench, sometimes it takes some time for you to get rolling. Going against No. 72, he's a pretty good offensive tackle. I feel like I got him in some good one-on-ones, he did a really good job in some play-action pass, stuff like that," Fowler said after the game.
Fowler possibly received the most facetime in his debut on FOX's 'Game of the Week' when he was completely flipped on a demolishing block on one of his pass rush attempts.
Late in the first half, Saints running back Mark Ingram went low to block the charging Fowler, flipping him head-over-heels to the Superdome's turf.
"He came up high the first time and we had a good lick," Fowler said. "The second time he came at me again, and you know I'm that kind of guy where I'm coming full-throttle and he just got a good lick on me, flipped me, I got right back up — treated the ground like a hot stove — Drew Brees got the ball out, it was a good play by him."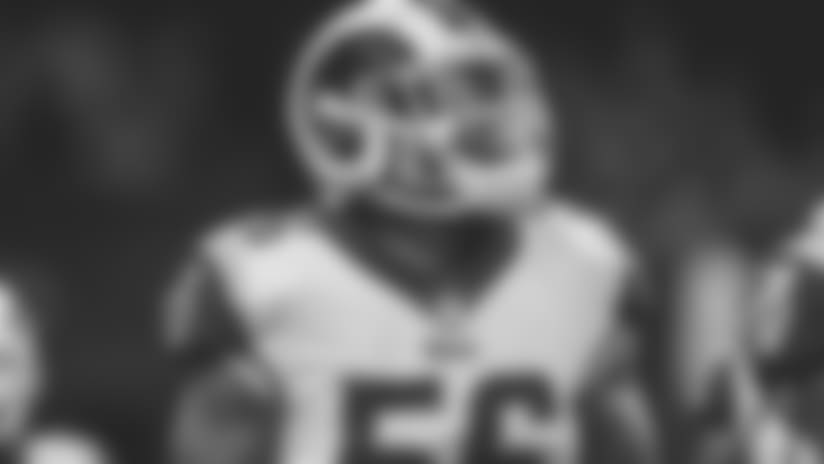 Fowler seemed to fit right in with his new teammates and head coach speaking with with the media after the loss. Fowler gave credit where credit was due while breaking down one of the Saints' highlights of the game.
Fowler's Rams will have the opportunity to treat Sunday's loss "like a hot stove" and bounce back next Sunday against the Seahawks back home in the L.A. Memorial Coliseum — a game Fowler is calling "a dream come true."
"I'll actually cross that off my bucket list, I've always wanted to play in the Coliseum," Fowler said. "It's really cool, I was being recruited when Monte Kiffin was the defensive coordinator at USC, so it was a really cool thing that I wanted to do, so it should be a dream come true playing in the Coliseum, and I want to get a win with my guys."