Last year, head coach Sean McVay praised defensive lineman Michael Brockers as a player who was a clear team leader, despite not having a "C" on his chest.
Now, Brockers has earned that distinction, too, as he was voted by his teammates to be a captain for the 2018 season. 
"Honor, man, — honor," Brockers said after Thursday's practice. "For me, it happened organically. You know, all of a sudden a lot of the older guys were out and I was left."
It's true — as Brockers enters his seventh season, he is the longest-tenured Ram on the defensive unit. James Laurinaitis, Chris Long, Robert Quinn, Alec Ogletree, Trumaine Johnson, Connor Barwin — all have departed the franchise one way or another.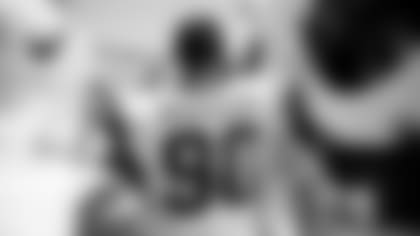 But as that's happened, and as Brockers has gotten older, he's naturally grown as a leader. It's clear from the way he's taken younger players under his wing and brought them along. 
"Because I'm an older guy — you've got a lot of young guys on the team," Brockers said. "The biggest thing for me is I want to win and a lot of these young guys have to play and have to step up, so I'm all about getting them up to speed, so when it comes time for them to get in a game, they won't be nervous and they'll be up to speed and they can play and make production. So that's what I'm all about."
Take training camp, for example. Before each practice at UC Irvine, the rookies and reserves on the D-line would go through drills with Brockers, with him taking time to teach the elements of Los Angeles' scheme. It's something 2018 fourth-round pick John Franklin-Myers greatly appreciated as he made the transition from star at Stephen F. Austin to rotational player in the NFL.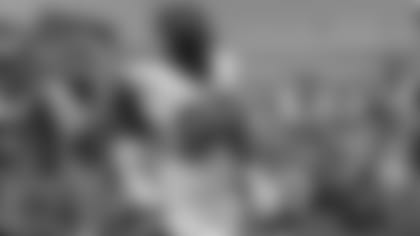 "I'm playing a new position, new techniques and stuff like that. And he's kind of grown accustomed to playing that position and he's just taken me under his wing and taught me everything — taught me the ins and outs of double teams, different zone blocking, the gap schemes we'll play. And, basically, how to prepare yourself for each week of the season," Franklin-Myers said.
"So I mean, I think he's the most deserving person on this team to [be a captain]. And I'm completely happy for him."
As the regular season begins on Monday, Brockers won't have to change much in the way he operates on a daily basis to truly embody being a captain. And yet, he realizes there's more to it than just going out in the middle of the field for the coin toss.
"I'm just honored," he said. "I know the position comes with a lot of responsibility and I just hope to lead this team in the right direction."