It's looking more and more like the Rams could have one of their star defenders back in time for Week 13.
Los Angeles officially designated cornerback Aqib Talib to return from injured reserve on Monday. The five-time Pro Bowler will return to practice this week, with the Rams coming off their bye.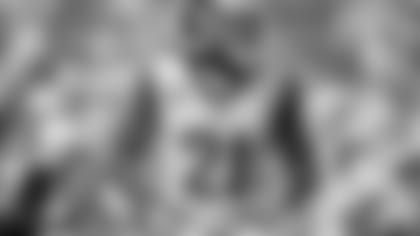 Since Talib went on IR after suffering an ankle injury against the Chargers back in Week 3, it's always been expected that he would be one of the two players L.A. would designate to return. But now that it's official, the Rams are slated to get one of their key defensive pieces back on the field just in time for the stretch run to the postseason.
Prior to his injury, Talib recorded two passes defensed and a forced fumble in his first three games as a Ram.
Talib was voted as a captain by his peers at the start of the regular season.
Coming off their bye week, the Rams return to the field for a walk-thru on Monday. Head coach Sean McVay is scheduled to address the media at 1:15 p.m.