Wide receiver Brandin Cooks is consistent.
Cooks has logged three consecutive seasons with at least 1,000 receiving yards — playing for both the Saints and Patriots. Cooks finished with nine touchdowns in 2015, eight in 2016, and seven last season with New England.
He and Pittsburgh's Antonio Brown are the only wide receivers with at least 1,000 yards and seven touchdowns over the last three years.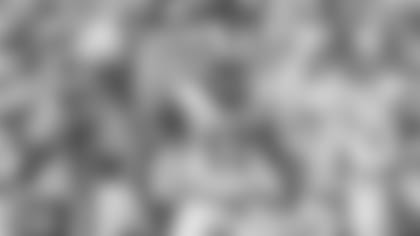 Now in Los Angeles, Cooks leads he's new team's receivers through two weeks and is on pace for a fourth straight 1,000-yard season.
Cooks' success on Sunday against the Cardinals may come of little surprise. In three career games against Arizona, Cooks has 25 receptions, 394 yards, and two touchdowns.
He added to that established production against the Cardinals on Sunday — tacking on seven receptions for 159 yards.
Cooks is not only catching passes early on this season, he is catching them for significant gains. In Week 1, Cooks' five receptions went for an average of 17 yards. Then on Sunday, Cooks averaged 22.7 yards per reception against the Cardinals, with four catches of 20 yards or more. He entered Week 2 fifth-best in the league for receptions of at least 25 yards since 2014.
"I thought [quarterback] Jared [Goff] did a great job delivering the football, Brandin made the plays," head coach Sean McVay said after Sunday's win. "I thought he was aggressive with his hands attacking the football on a variety of ways. Made plays down the field, made plays over the middle, had a big play in the screen game. I want to say he had seven catches on nine targets — that's big time right there."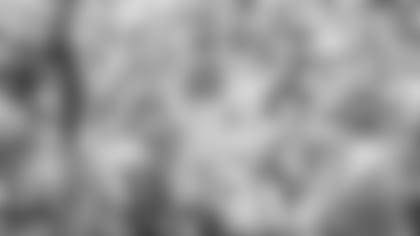 Cooks' longest reception of the day came on a 57-yard shot from Goff, advancing the Rams to the Cardinals' 22. The ball has a just a hair underthrown — forcing Cooks to backpeddle, and watch the ball into his pads while tumbling to the ground.
"That's one of his best attributes, among many — just his ability to track," Goff said. "It's something that I don't really know if you can teach it. Just some guys can do it, some can't. We've got three guys who can do it and are very lucky with that. With that speed, matching with the ability to track is special and what makes him so good."
After the game, Goff said he is becoming increasingly comfortable with No. 12.
"Yeah, we've been connecting on a lot of the stuff during practice," Goff said. "Today, you kind of felt that rhythm start to happen."
There was some question entering 2018 as to how Cooks' production would fit into McVay's decorated offense. In a small sample size, Cooks leads the way in yardage, but receivers have otherwise spread the wealth through two games with Cooks in the mix — with Goff distributing passes relatively evenly.
17 Tgt 12 Rec 246 yards, 0 TDS
15 Tgt 11 Rec 115 yards, 1 TD
18 Tgt 9 Rec 118 yards, 0 TD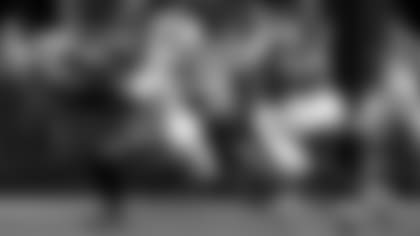 "Sometimes one guy like Brandin today, went for 150 [yards] and Cooper went for 60 and Robert went for 80 and then it can flip in the next game," Goff explained. "I just think they complement each other so well."
If Cooks continues to produce at a high level individually, while at the same time boosting those around him, McVay's offense may be poised to shine this season in L.A.
"When you've got guys that can make plays all over the board, it doesn't matter if you're the guy or not," Cooks confirmed. "As long as we've got the weapons out there and continue to show that, I think it makes it a dangerous offense to stop."