Rams tight end Gerald Everett hasn't been able to practice for about the last three weeks. And that hasn't sat well with him.
"It's almost like that feeling where you can't really go outside and play with your friends," Everett said on Monday. "But, it's a little more serious than that in this case."
According to head coach Sean McVay, the second-year tight end was having a solid training camp before a shoulder injury sent him to the sidelines and kept him there for a while. Everett said the injury wasn't the result of one play, but rather a build up of wear and tear.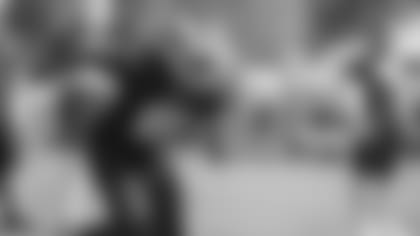 "It was just something that was pre-existing from college," Everett said. "Just being at the professional level now, you have to be ahead of the curve. So it would be pointless for me to continue damaging it in the preseason, as opposed to letting me rehab it and get back Week 1 when the real season starts.
"Everybody's playing with something," Everett added, "but just wanted to be a pro and stay ahead of this so it doesn't hinder me from playing Week 1 when games actually count."
It seems that plan has worked, as Everett has returned to practice and is apparently on track to play on Sept. 10 against the Raiders.
"He's really getting out there, running around, being able to run some routes things like that," McVay said. "It's been unfortunate, because he was doing such a great job before he had that shoulder injury. But [head strength and conditioning coach] Ted [Rath's] done a nice job kind of keeping him in shape. We'll get him up to speed as quickly as possible and, really, the goal is to hopefully have him ready to go for that Oakland game."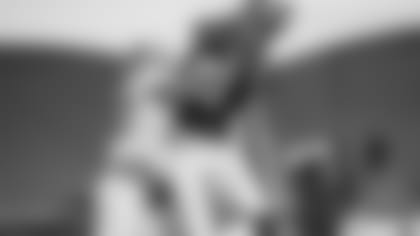 When Los Angeles drafted Everett at No. 44 overall in the second round last year, the idea was that he could become a versatile, pass-catching tight end. Everett showed flashes as a rookie, but caught only 16 passes for 244 yards with two touchdowns. He also took a tight end jet sweep 13 yards, and had another run called back on a holding penalty.
Heading into his second season, Everett says he's feeling like things have started to click. He credited McVay and tight ends coach/passing game coordinator Shane Waldron for his better understanding of exactly where and how he fits when it comes to the offensive scheme.
"I'm not spinning as much like I was last year," Everett said. "And this year it just kind of all makes sense as to what I have to do and why I have to do it. And how I help the general offense, how everybody compliments each other.
"When it's your first year coming into the pros from college, you've still got those college plays in your head and it's really hard to erase stuff out of your mind that you no longer need," Everett added, noting that he had five offensive playbooks in his head from his experiences at Hutchinson Community College, UAB, and South Alabama. "So now I've finally got them erased. And now that I can finally focus fully on this playbook, it's helped me a lot — tremendously. Like McVay said, it's all coming together for me now."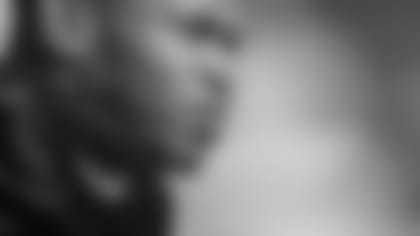 Because he's feeling this level of comfort and confidence, does Everett think he can be a much more significant offensive contributor in 2018?
"I want to say yes. But, you will never really know until midseason," Everett said. "You know? I don't want to speak too soon on anything. But, of course I want to be a bigger part of this offense, and be that tight end that the Rams want me to be, and need me to be, and the tight end that I would like to be."
As of right now, it appears that quest will begin with the start of the regular season on Sept. 10. Everett acknowledged that he probably would have liked a few preseason snaps, but he understands that being out there against the Saints wouldn't be in the best interest of the team — or even himself. So, for now, he's enjoying being back on the field for practice and putting in the work with his teammates.
"It feels good," Everett said. "Just being out here around the guys is pretty big to me. And just working with guys like this every day — they set the standard and we just want to keep lifting that standard."