You likely know that quarterback Jared Goff grew up in the Bay Area. And largely because his parents attended the university, Goff was a big Cal fan.
The 24-year-old signal-caller noted he was "very young" when now-Packers quarterback Aaron Rodgers was tearing up the Pac-10 in Berkeley, but also growing up as a 49ers fan — which, clearly, he's lost at this point — Goff said he remembers not being very happy on Draft Day 2005 when San Francisco took Alex Smith No. 1 overall over Rodgers.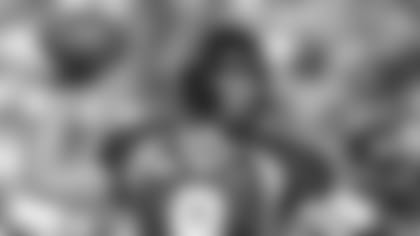 "He was upset, but with that being said, I'm a fan of Alex as well. But yeah, 10-year-old Jared was very upset when he found out they didn't take Aaron," Goff said with a smile on Wednesday.
Now, Goff will be on the opposite sideline of Rodgers on Sunday afternoon as the Rams take on the Packers.
"Obviously, his greatness has been documented for years now," Goff said. "He's a great player and a guy I watched in college and then moved onto the NFL. I've followed his whole career, big fan of his. Yeah, there are times where we're watching him play against the defense and you get stuck on watching him. He's a great player. I've got a lot of respect for him and it'll be fun to get a chance to go against him."
While the two Cal quarterbacks were drafted over a decade apart, Goff said he's been able to strike up a bit of a relationship with Rodgers over time.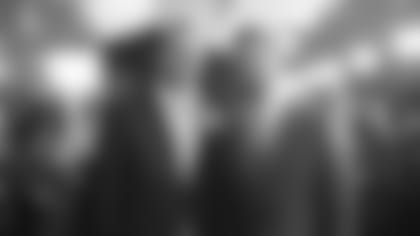 "I've gotten to know him a little bit the past few years," Goff said. "Just crossed paths on a few different things and he's been nothing but great to me."
Sunday will represent the first time Rodgers has faced another starting Cal quarterback. But ironically, when Rodgers faced the Rams in 2009, he was on the opposite sideline of another former Cal signal-caller, Kyle Boller, who came on in relief of an injured Marc Bulger. Boller was the Ravens' No. 19 overall pick back in 2003. Rodgers also came into a game late for Green Bay back in December 2005 when the Packers lost 48-3 to Baltimore.
But it's been a long time since two Cal QBs have met in the NFL. And that's no small feat for the program in Berkeley.
"Yeah, I'm sure it'll be exciting. I'm sure they'll be excited to watch it," Goff said. "It's the first time I've played against a guy that went to my college. I don't know for him if that's the case, but it'll be cool. It'll be fun and I'm sure they're excited about it. I'm sure Cal football will post some pictures about it or something and it'll be fun."