Inside linebacker Mark Barron once again did not participate in practice on Saturday and has now been listed as doubtful for Monday night's matchup with Oakland. 
Barron (ankle) did not participate in any of Los Angeles' three official game-week practices. Head coach Sean McVay said Barron has been dealing with an achilles issue that has flared up throughout the week. Now that seems likely to keep Barron sidelined for Week 1.
"It's not looking great, but we've still got some time, being that it's a night kickoff and different things like that. So, we'll see," McVay said. 
McVay said Barron's situation is tough because the player is in "uncharted territory" with the way his achilles responds. 
"Sometimes it feels good, sometimes it doesn't. Last year, it kind of flared up based on — I don't know if it was the weather, or just the pounding of the games that took a toll on him," McVay said. "But we all know what a tough competitor Mark is, and how much he's persevered through some of these injuries.
"There's not a tougher person than Mark Barron," McVay added. "So you know if he's not able to go, then it's bothering him."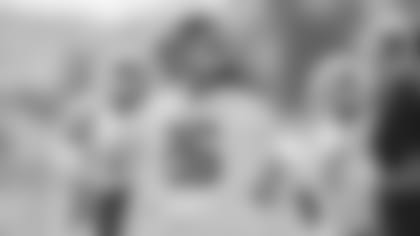 Inside linebacker Ramik Wilson would start in Barron's stead. Wilson has been practicing alongside defensive signal-caller Cory Littleton since OTAs, also playing significant snaps in Los Angeles' preseason games. All those reps have given defensive coordinator Wade Phillips and Wilson's teammates confidence that he can execute if called upon. 
"He's a smart player. He's started before in the league and he's played well when he's been in there. And, he knows what to do," Phillips said. "He's a real smart player, so I have confidence in him."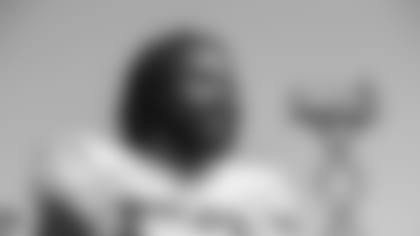 "It's what we've been doing this whole camp, OTAs and everything, so he's been getting great reps," cornerback Aqib Talib said. "They are two different players, but he's been getting great reps — so we are familiar with him definitely."
Elsewhere on Los Angeles' injury report, running back Justin Davis (hamstring) was a full participant in Saturday's practice and is expected to play.
Here is the final injury report for both teams.
RB Justin Davis (hamstring)
RB DeAndré Washington (knee)
DT Brian Price (hamstring)
RB Marshawn Lynch (groin)
G/T Kelechi Osemele (back)
LB Tahir Whitehead (ankle)