The Pro Football Hall of Fame will introduce its newest class on Feb. 1, the night before Super Bowl LIV in Miami. Two Rams legends, wide receivers Torry Holt and Isaac Bruce, are among the 15 modern-era player finalists. Additionally, former head coach Dick Vermeil is one of eight coaches who are Centennial Slate Hall of Fame finalists, commemorating the NFL's 100th season.
In the first of a series of articles spotlighting the two players and the coach, theRams.com examines noteworthy numbers from Bruce's career that make his case for induction.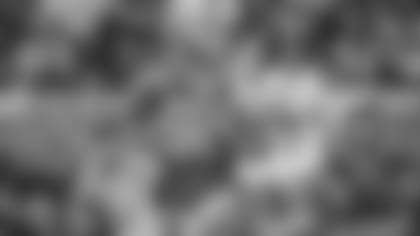 15,208 – Career receiving yards, fifth-most in NFL history. At the time Bruce retired, the total was second-most all-time in NFL history.
1,781 – Receiving yards in his second NFL season (1995), a career-high and fifth-most in a single season in NFL history.
1,024 – Career receptions, 13th-most all-time. Only 13 other players in league history have caught 1,000 or more passes, according to Pro Football Reference.
1996 – Year he led the NFL in receiving yards with 1,338.
162 – Receiving yards, plus six catches (including the game-winning 73-yard touchdown catch) in the Rams' 23-16 Super Bowl XXXIV victory.
119 – Career-high for receptions in a single season and 14th-most in a single season in NFL history.
91 – Career receiving touchdowns, 12th-most all-time in NFL history.
34 – Bruce's first career catch was a 34-yard touchdown grab.
16 – Seasons played in the NFL, 14 of which were with the Rams. Only 15 other wide receivers in league history accrued 16 or more seasons, per Pro Football Reference.
12 – Seasons with at least 50 catches. There have been 10 other receivers in league history who have accomplished this feat. Five of them are in the Hall of Fame, while the others are either recently retired and not yet eligible for the Hall of Fame or still active.
8 – 1,000 yard receiving seasons in his career.
4 – Number of Pro Bowls Bruce was named to.
3 – Only player in NFL history with three straight games with 170 or more receiving yards. Bruce had 181 vs. Colts, 191 vs. Falcons and 173 vs. 49ers across Weeks 5-7 in 1995.
2 – Started in two NFC championship games and two Super Bowls.
1 – Bruce retired as the Rams' all-time leader in catches, receiving yards and receiving touchdowns.