BALTIMORE — Quarterback Sean Mannion had a disappointing outing in the preseason opener against the Ravens.
Just looking at the numbers, that much is clear.
Mannion completed only three of his 13 attempted passes for 16 yards. The fourth-year signal-caller also threw an interception while playing the entire first half, turning in a passer rating of just 7.5.
"Well, you know, certainly not my best performance," Mannion said in the locker room postgame. "I think — just wasn't able to get in a rhythm early and just disappointed with the way the whole game went. You obviously want to win and I obviously want to play better than I did, but some stuff to learn off of for sure."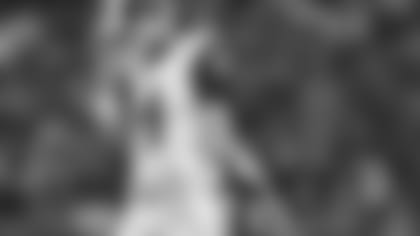 "I think there's a couple of decisions that he'd like back, but then some guys got to make some plays for him as well," head coach Sean McVay said. "Ultimately we can put him in a better spot — I could put him in better spots to be able to have that success."
With it being the first preseason game, Los Angeles kept its offensive scheme very vanilla. There wasn't much game planning for the contest, especially with L.A. electing to rest all but two if its starters.
Nevertheless, it's fair to expect more out of the offense than three first downs in the first half, and 11 total in the game.
Mannion said that in some ways, going into Thursday's matchup without a specifically tailored gameplan may have made things more difficult. But he also didn't use that as an excuse.
"[T]here's also a certain level of familiarity. We practiced against them twice," Mannion said. "I think, really, if anything you kind of simplify yourself going in there. But certainly when there's a couple of unusual looks where you maybe haven't studied before, the way you would for a regular season game — that can be something you have to learn on the fly.
"We can do a better job of that, but I think there's something to that maybe," Mannion continued. "But honestly, we just have to take a look at the film and learn and just execute better."
Despite Thursday's result, McVay expressed confidence in Mannion as the Rams' backup signal-caller.
"I don't want this performance tonight to be indicative of the type of camp that he's had. It's such a small sample size," McVay said. "You look at some of the situations he was put in — you know, by myself [as a playcaller] — really just tough spots, where there's not a lot of good answers and you're kind of trying to get out of some things. All of us will look at ourselves, figure out how we can improve from this, how can we take this learning opportunity to stay strong and get better from it."
Mannion seemed to appreciate the tone McVay struck with him and the rest of the team in the moments following the game.
"Sean [McVay] was really upbeat afterwards in the locker room," Mannion said. "This is just one preseason game and we have three more — you know plenty of opportunities to improve and learn from this."
With the Raiders coming to town next week — an opponent the Rams will face in Week 1 on Sept. 10 — Mannion should have a good opportunity to bounce back after a full week of practice.