Just over two years ago, general manager Les Snead sat next to Executive Vice President of football operations Kevin Demoff and head coach Sean McVay, introducing the then-30 year old as the next head coach of the Los Angeles Rams.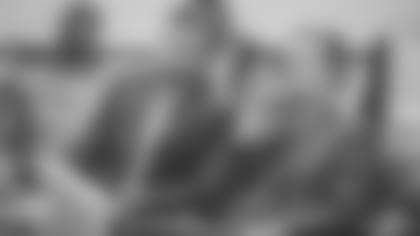 The pair orchestrated a remarkable turnaround, going from 4-12 in 2016 to 11-5 in 2017, before making an offseason splash a year ago that loaded the Rams' roster with superstars to the point that it drew comparisons to the NBA's Golden State Warriors.
McVay and Snead steered the club to Super Bowl LIII in 2018 and now turn their football minds back to the future, looking ahead to 2019 and beyond with free agency scheduled to hit on Wednesday.
"I think it's like any relationship, the more time that you are intentional about getting to know one another, having a mutual respect that exists, but you know when you also enjoy the person, it just continues to grow," McVay said, describing the connection with Snead.
Leave it to the general manager to paint a picture of the pair's partnership like one of his team's top duos this season — more like offensive linemen Andrew Whitworth and Rodger Saffold.
"If it's evolved, it's — well he is a lot better than I was in terms of skill — but let's make him a center and I'm the guard," Snead said. "We kind of know what each other are thinking in terms of the big moves and when maybe we're not thinking the exact same way, I think the chemistry that we have and the respect that we have for each other, you are able to talk through things."
While Whitworth and Saffold protect the franchise quarterback, Snead and McVay protect the franchise. And McVay says that how he and Snead operate to keep the show on the road in L.A. boils down to their love of the game. 
"The one thing that I think is important about [our] relationship is that we are both passionate about football," McVay said. "We want to try to do our role to the best of our ability, and then it's about us working in unison to figure out — whether it be players, organization — what can we do to set, establish, and maintain the standard for the Rams within the framework of our roles as leaders."