The Rams and Raiders will clash on the field Monday night at the instruction of two head coaches bound by family and football, going back to the 1970s.
On Wednesday, Oakland head coach Jon Gruden spoke about facing Sean McVay and his Rams in the season opener, including what he believes the pair have in-common.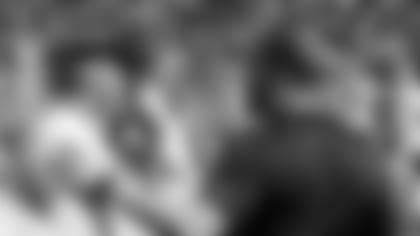 "Healthy respect for the profession"
Gruden led with what connects him and McVay — a coaching tree that has mutually ingrained football knowledge, experience, and success into the makeup of each head coach.
"I've known Sean since he was a kid, a little kid. Our families, the McVay and Gruden families go way back to 1970," Gruden said on a conference call with L.A. media on Wednesday. "If you know the McVay family they're all the same. They're all class, they're all football people, they're all hardworking. As good a brand of people as you'll ever find."
Gruden's respect for McVay's family stems from NFL roots planted between the two families in San Francisco, well before any of the 22 players who will take the field for kickoff on Monday were even born.
"John McVay, who was the GM of the 49ers, helped my dad at Dayton and with the 49ers and it was my time to help a McVay and I wanted to give Sean an opportunity to be a coach," Gruden explained.
The feeling is mutual between head coaches. Following the Rams-Raiders preseason Week 2 matchup, McVay said he has "huge amount of respect" for Gruden and praised his mentor for launching his career coaching in the NFL.
Shortly before graduation, in 2008, McVay scored an interview at the NFL scouting combine with Jon Gruden, the then 45-year-old coach of the Buccaneers. Sean asked one of his college teammates, Dante DiSabato, to drive him to Indianapolis. Afterward, McVay excitedly told his friend, "I think I nailed it."
On Wednesday, Gruden agreed that McVay "nailed it."
"Wouldn't you know, two or three years later he's at the top of the profession. It's a real tribute to him," Gruden said.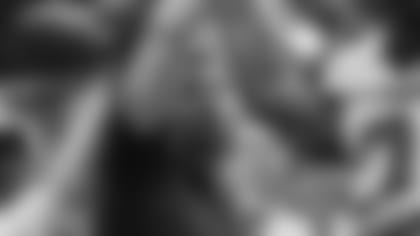 Gruden's second similarity resonates loud and clear.
"Being a people person" is essential to the coaches' connection and to McVay's coaching personality. McVay's "We Not Me" mantra is at the core of his program and on the back of many of his t-shirts. In 2017, the 32-year-old leader found unforseen success at a young age and celebrated with a Ric Flair "Woo," after leading the Rams to their first division title since 2004. The Rams' culture under McVay and his ability to relate to his players has been linked to success on the field.
McVay frequently talks about the importance of open and honest communication between his staff and players — be it with contract negotiations, national anthem questions, cuts, and on-field techniques.
When asked about his organization's decision to trade Mack, Gruden displayed similar "We Not Me" sentiment regarding communication between him and his players.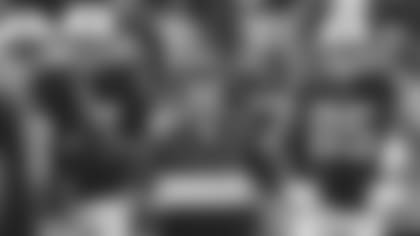 "No, I had talked to our players. I did tell our players after we made the trade. My door is always open, if they want to come up and talk about why we did what we did. Everything we do here is for the betterment of the Oakland Raiders," Gruden said.
In Gruden's break from coaching, he welcomed the league's top incoming quarterbacks onto his ESPN segment "Gruden's QB Camp." On Tuesday, Rams' quarterback Jared Goff spoke about his time on Gruden's segment back in 2016, specifically about Gruden's love of the game and ability to connect with players.
"[I] learned about his passion for the game and how much he cares and how cool it was that he did that every year and was really, I think truly, trying to help the young quarterbacks in the short time he had with them," Goff said.
"We're both offensive guys, both call plays, both enjoy being around a quarterback."
Finally, the football similarity. If McVay has shown anything in his time at the helm in L.A., it's his strength as an offensive mastermind. The Rams finished 2017 as the highest-scoring team in the league, largely behind Goff and running back Todd Gurley. McVay's deep playbook that took the NFL by storm last season will be put to the test in 2018, by studious defenses and a first-place schedule.
On Tuesday, Goff also discussed McVay's deep playbook when asked if he looks forward to running any new stuff with his play-caller Monday night in Oakland.
"Yeah, there's a bunch. There's a bunch of stuff we've been working on this offseason that we're ready to display on Monday night," Goff said.
"It's something that I think a lot of the great teams that I've been around have had," Gruden said. "They've had the play-caller and the quarterback on the field working the situations, the adjustments together. Not two people are doing it much better than Sean McVay and Jared Goff."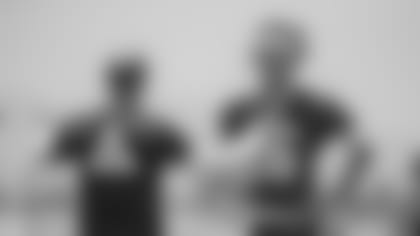 Gruden updated his own quarterback connection as well on Wednesday, heavily complimenting quarterback Derek Carr.
"Well, I think it's going pretty good. I try not to over-coach him. He is a blast to be around. He is extremely talented. He's a great worker. We're trying to give him a system that he can sink his teeth into and take control of when the game starts. He's got tremendous leadership and style. But, I think we're making progress. I can't speak for him, but I sure enjoy coming in here and working with him every day."
Finally, when asked what's changed in the 10 years Gruden spent away from the game, he said not much has changed, other than the challenge of bring Oakland back to its winning ways.
"We've got to put this train back on the track and we've tried to assemble the right guys to get us started," Gruden said. "We'll see where we are on Monday night."
Against coach McVay and the Los Angeles Rams.