The Rams used their sixth selection in the 2023 NFL Draft on Georgia offensive tackle Warren McClendon Jr., who was chosen in the fifth round, 174th overall.
Here's what you should know about him: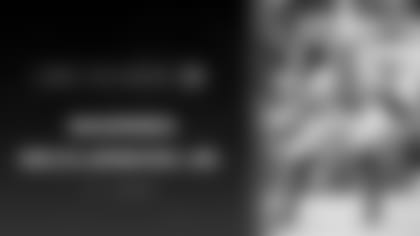 1) You shall not pass (rush)
McClendon did not allow a sack across each of the last two seasons.
The Football Writers Association of America named McClendon to its Freshman All-America Team in 2020 for his performance as a starter at right tackle in 9 of 10 games that season. He played 86 percent of Georgia's regular season offensive snaps.
A team captain for Georgia's games against South Carolina, Vanderbilt, Mississippi State and Georgia Tech, McClendon is one 2023 Rams draft picks (out of 14 total) with captain experience.
McClendon is the nephew of Willie McClendon, an All-SEC Tailback at Georgia from 1976-78. Additionally, he is a cousin to Bryan McClendon, whom the Bulldogs recently hired as their pass game coordinator and wide receivers coach.
In addition to football, McClendon also played basketball at Brunswick (Georgia) High during his sophomore and junior years.