Fifth-year head coach Mike Zimmer will lead his Vikings in to the L.A. Coliseum on Thursday night looking to improve on a strange record of 1-1-1.
The Vikings fly to L.A. on Tuesday — just two days after their 27-6 loss at home to the Buffalo Bills in Week 3. Zimmer closed his conference call on Tuesday speaking about challenges the short-week road trip presents.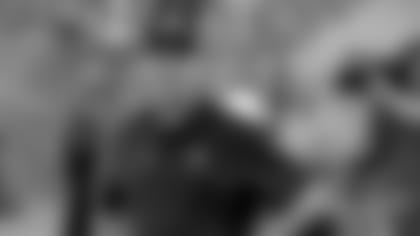 "Yeah well, we haven't had a home, short-week Thursday game since I've been here, but that's another matter," Zimmer said. "There hasn't been a team that has traveled two time zones that has won or covered the line when they've had to do that on Thursday games — so we're going out [flying to L.A.] today."
Zimmer's Vikings will step off the plane on Tuesday to California sun that's been shining bright on the Rams. Joining Kansas City and Miami as one of the three undefeated teams remaining in the NFL, the Rams are buzzing behind the league's best defense in terms of opponent points allowed and third-year quarterback Jared Goff's big start.
"Honestly, I think he's really improved a lot," Zimmer said on Tuesday. "I think he's got a much better feel for the offense. He throws the ball a lot better than I thought a year ago."
Last season, Zimmer's Vikings got the best of Goff and the Rams in Week 11, winning decisively 24-7 in Minnesota.
"I thought he took a jump from his first year to his second year, but I feel like this year he's taken another jump — a big jump."
Zimmer was also complementary of his own quarterback, Kirk Cousins — who sits just one spot ahead of Goff in total passing yards so far in 2018.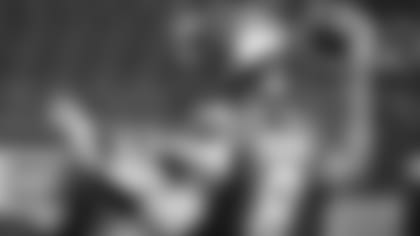 "I think he's done outstanding. Obviously, he didn't play as well last week as we had hoped, but he's been very, very accurate," Zimmer said of Cousins. "He's accurate, he's smart, he's tough — competitive — he's what we wanted."
Cousins should be relatively familiar with head coach Sean McVay, seeing as the the pair ran the offensive show in Washington when McVay was a coordinator in the capital from 2014 to 2016. Zimmer said that his staff has spoken some to Cousins some about his former coordinator, but nothing in great detail. 
For the fourth-straight week, the Rams' opposing head coach spoke at-length about L.A.'s defensive personnel and what needs to be done to move past them.
Zimmer said his camp is preparing for the Rams entire defense, despite the potential absence of both cornerbacks — Marcus Peters and Aqib Talib.
"They're a very, very good defense," Zimmer said. "They've got a great front, they've got fast linebackers, their safeties are good… We are just looking at it as how we can try to win this football game as a team."
Zimmer is 3-0 against the Rams as a head coach.