Following each practice, Quotes and Notes will bring you what was said, who said it, and what it means for your Los Angeles Rams.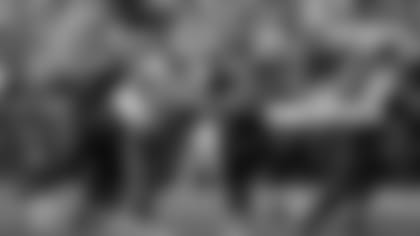 "I've been with a lot of teams, and I just think this team — I've told you before — plays well under pressure." -DC WADE PHILLIPS
Defensive coordinator Wade Phillips spoke about his unit's ability to close games on Thursday.
The Rams defense has been strong in the fourth quarter in 2018. The club hasn't allowed a fourth-quarter touchdown and has only given up six total points on two field goals.
Phillips said that in order for his 3-4 defense to succeed, it's important members of his defense trust each other, as well as the play calls.
"I'm still close with a lot of the players, I have great feelings for them and the coaches." -DC WADE PHILLIPS
Sunday may be some type of homecoming for Phillips, who recently spent two years as the defensive coordinator in Denver.
Phillips led the Broncos' "No Fly Zone" defense to a Super Bowl 50 championship in 2015, which featured Rams' cornerback Aqib Talib, then wearing blue and orange.
Phillips claimed on Thursday that he received too much credit for Denver's success on defense and credited his staff and players, saying, "The guys who sweat and play hard for you — you have great feelings for them."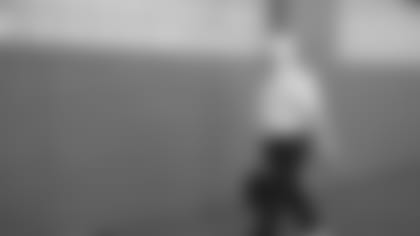 "There's definitely some principles and different things that [Broncos defensive coordinator] coach [Joe] Woods and [Broncos head coach] Vance [Joseph] are doing that's similar to what Wade has done in Denver and what we are doing here." -HC SEAN McVAY
Head coach Sean McVay was asked if Denver's defense looks anything like the Rams defense on Thursday. Broncos head coach Vance Joseph spent two years under Phillips as a defensive backs coach in Houston.
On Wednesday, Joseph said that his entire defensive staff learned from Phillips and watches his film. "Wade taught us all that it's always players first and scheme second and that describes Coach in a nutshell," Joseph said.
McVay said that although there are similarities, different tweaks and Denver's personnel will pose a challenge to his offense.
"I think our terrible run defense over the last two weeks is primarily due to our own stuff." -DT NDAMUKONG SUH
Defensive tackle Ndamukong Suh gave credit to both Seattle and Minnesota's running backs on Thursday, but said the Rams' run defense has been undisciplined over the last few weeks.
The Rams gave up 190 yards on the ground in Week 5 against the Seahawks, and will face the league's fifth best rushing team in the Broncos on Sunday.
Suh said that if the defense is able to consistently play on the same page, he expects his group to become a dangerous defense.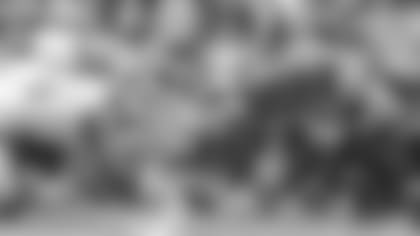 "It's go time, that's crunch time. That's when you see the connected teams bond together and win games." -S JOHN JOHNSON
Second-year safety John Johnson also chimed in on his defense's fourth-quarter performances this season.
The Rams have three interceptions, five sacks, and two forced fumbles in the fourth quarter this season.
Johnson forced a fourth-quarter fumble in Week 3 against the Chargers, which was recovered by Suh.