Following each practice, Quotes and Notes will bring you what was said, who said it, and what it means for your Los Angeles Rams.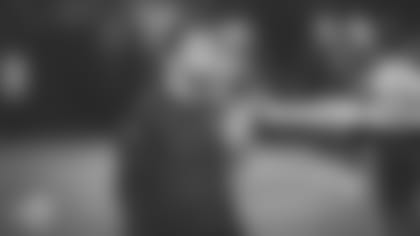 "Once you get into really anywhere inside that 50, you feel like you're in scoring positions with him." -HC SEAN McVAY
• Head coach Sean McVay confirmed that after cutting kicker Cairo Santos, kicker Greg Zuerlein will return to action in Week 7 against the 49ers. Zuerlein missed five weeks after injuring his groin in warmups before facing the Chargers in Week 2.
• McVay said that Zuerlein rejoining the team won't affect play calling much, but did mention Zuerlein's range. Zuerlein's career-long field goal was good from 61 yards.
• McVay thanked kicker Cairo Santos for stepping into kicking duties against the Seahawks and Broncos. Santos hit a crucial late kick in each game.
"As a competitor, you never like sitting on the sideline and watching, but I'm really proud of the way that the kickers that we had here went out there — I thought they did a good job." -K GREG ZUERLEIN
• Zuerlein missed five games after injuring his groin, and told reporters on Wednesday that he was happy with a job well done by kickers Santos and Sam Ficken.
• The All-Pro kicker said that this week's practices should provide a better idea of how he will feel entering Sunday's game. Zuerlein has hit 82 percent of his career field goal attempts.
"He's played that slot position in our offense where a lot of the routes that we're asking those guys to run — he's got a good feel for." -HC SEAN McVAY
• The Rams added wide receiver Nick Williams to their roster on Tuesday. Williams was signed to provide depth, as the offense prepares for the 49ers without wide receiver Cooper Kupp.
• Williams briefly played in Washington under McVay, and was most recently with the Titans and former Rams offensive coordinator Matt LaFleur.
• McVay said Williams joins the Rams "wired to separate", and has an understanding of the system.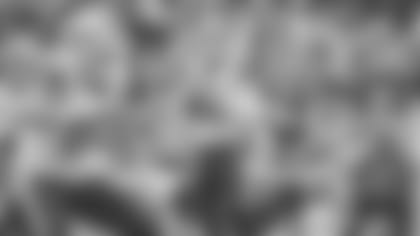 "The guys have been cool, the coaching staff has been cool — open books, helping me out with getting me up to speed — the strength staff, everybody from top to bottom has been welcoming." -WR NICK WILLIAMS
• The Rams newest wide receiver Nick Williams told therams.com that he was appreciative of the club welcoming him this week.
• Williams began his career in Washington in 2013, before spending three seasons in Atlanta. He played in two games with Tennessee this season.
• McVay told reporters that it is yet to be determined if Williams will be active on gameday.
"If you don't get better, you're getting worse." -HC SEAN McVAY
• McVay was asked on Wednesday what it is like to be the talk of the NFL as the league's only undefeated team through six weeks.
• McVay said consistency is key to being great, especially in an unpredictable league like the NFL.
• The Rams are 6-0 to start the season for the first time since 2001, and with a win on Sunday will become the first Rams team to begin 7-0 since 1985.
"We are obviously going to keep trying to win, hopefully with every week that's going to be the goal and if that comes with added pressure, then so be it." -QB JARED GOFF
• Quarterback Jared Goff also spoke about having all of football's attention through six weeks.
• Goff credited his team's ability to approach the season one game at a time so far, and echoed McVay, saying "there's still a lot of work to do."