Following each practice, Quotes and Notes will bring you what was said, who said it, and what it means for your Los Angeles Rams.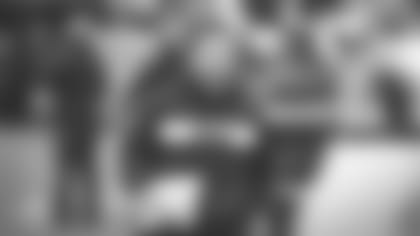 "We want to do a good job just staying in the moment, staying in the present" -HC SEAN McVAY
McVay was asked about the upcoming challenge of facing some of the league's best quarterbacks over the next few weeks.
The Rams will take on Packers two-time MVP quarterback Aaron Rodgers on Sunday, the Saints' Drew Brees in Week 9, the Seahawks' Russell Wilson for the second time in Week 10, and then second-year Chief Patrick Mahomes in Week 11 in Mexico City.
McVay expressed that his team is fully focused on dealing with Rodgers and Green Bay's vaunted offense. He said a 'one game at a time' approach has been beneficial for his team.
"He had a little back issue — you know it kind of came out of nowhere for us, but he will be a guy that will probably be out for this game because of that." -HC SEAN McVAY
Head coach Sean McVay confirmed that rookie defensive end Trevon Young will miss Sunday's game against the Packers to a back injury suffered late in the week.
McVay said that he does not yet know the extent of Young's injury, but noted defensive tackle Tanzel Smart has earned the right to be named to the 46-man gameday roster in Young's absence. Defensive end John Franklin-Myers will also help replace Young's production.
Young has played in two games this season. He recovered a fumble forced by linebacker Samson Ebukam in Week 7 against the 49ers.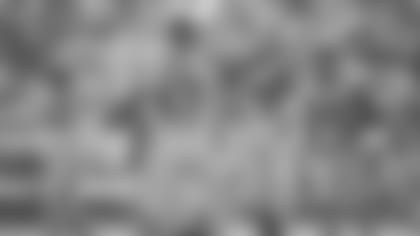 "Ready to hit a block, man — it's been a while, but it's been worth the wait." -DT TANZEL SMART
Smart said on Friday that he plans to "play his role" as a member of the 46 active players on gameday.
Smart has yet to be included on the gameday roster in 2018.
The second-year defensive tackle out of Tulane played in all 16 games, and started four in 2017. He finished his rookie season with 14 tackles and one pass defensed.
"They've been productive players for a long time for this defense and they show up in coach [Green Bay DC Mike] Pettine's scheme in a variety of ways, and it's a problem for us." -HC SEAN McVAY
McVay spoke a bit about what his offense will be up against on Sunday against the Packers — specifically from linebackers Nick Perry and Clay Matthews.
Perry and Matthews, who both played their college ball at the L.A. Coliseum as USC Trojans, combine for 3.0 sacks in 2018. Perry also has recorded three passes defensed, a forced fumble, and two tackles for a loss.