Following each practice, Quotes and Notes will bring you what was said, who said it, and what it means for your Los Angeles Rams.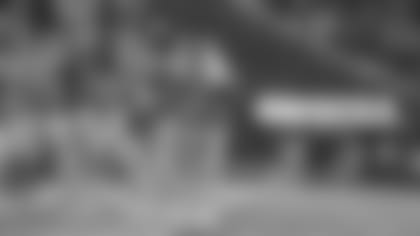 "You know, I've had some different discussions with Les [Snead] with regard to some things that we feel might be able to upgrade our team, but if anything ends up going through or not, we're not really sure." -HC SEAN McVAY
The NFL's Tuesday trade deadline is quickly approaching and head coach Sean McVay told reporters on Monday that if there's a move that he believes will help the team, he will be in discussions with general manager Les Snead about it.
McVay specifically mentioned the possibility of pursuing an edge rusher before the deadline.
When asked whether or not rookie edge rusher Obo Okoronkwo could provide support in the pass rush this season, McVay said it is a possibility, but he hasn't been able to extensively evaluate Okoronkwo, since the former Oklahoma Sooner has been largely a member of the scout team since returning from the PUP list.
"The one thing that you look back on is just getting an opportunity to work with these guy, what great coaches they really are. They are great communicators, great teachers, great leaders." -HC SEAN McVAY
In more off-the-field news, McVay spoke about a few of his staff members' names coming up in coaching vacancy conversations following the dismissals of Cleveland's head coach Hue Jackson and offensive coordinator Todd Haley.
Quarterbacks coach Zac Taylor and pass game coordinator/tight ends coach Shane Waldron were both mentioned in McVay's press conference.
McVay spoke extensively about the pair, but specifically about how much he has learned from the coaches. McVay commended Taylor's ability to relay instruction to quarterbacks, as a former quarterback and Big 12 Player of the Year at Nebraska.
McVay said that he doesn't expect any coaching change talks to be a distraction, but if his staff members do one day move on, "it is exciting to see people grow."
Following 2017, former offensive coordinator Matt LaFleur left L.A. for Tennessee, and former quarterbacks coach Greg Olson went to Oakland.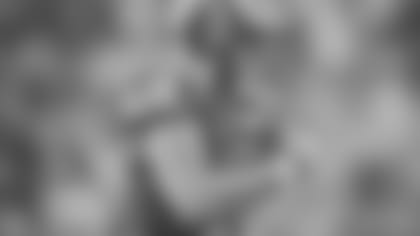 "He's looking good, I think there's a very good chance that he will be able to go this week." -HC SEAN McVAY
McVay delivered music to Rams fans' ears on Monday, saying he believes second-year wide receiver Cooper Kupp will be good to go on Sunday against the 6-1 Saints.
Cooper went through an extensive workout on the Coliseum's field on Sunday, and McVay said that there was a chance Kupp could have gone against the Packers, but that may have been pushing it.
Kupp has totalled 438 yards receiving and five touchdowns in his sophomore season, and is set to return from a sprained left knee suffered in Week 6 in Denver.
"Those guys on special teams, they play hard for John." -HC SEAN McVAY
McVay credited his team's production this season on special teams to the unit's coordinator John Fassel on Monday — specifically his ability to get players to buy in.
Just this season, the Rams special teams has logged two blocked punts (both by LB Cory Littleton), contributed to a average starting drive spot of their own 31.6 yardline, and has weathered an injury storm at the kicker and returner positions.
Fassel has rolled out three different kickers in 2018, including Cairo Santos, who hit two go-ahead field goals in late-game scenarios, as well as new kick and punt returners in CB Blake Coutness and WR JoJo Natson. Natson is the league's third-best punt returner, averaging 14.9 yards per return.
Fassel has been a special teams coordinator in the league since 2008, and as a member of the Rams staff since 2012. Fassel also stepped in as L.A.'s interim head coach back in 2016.