Following each practice, Quotes and Notes will bring you what was said, who said it, and what it means for your Los Angeles Rams.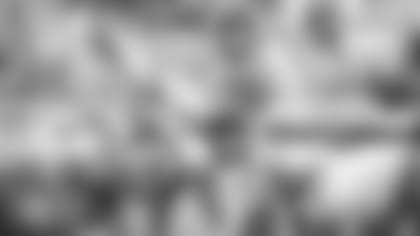 "That's probably one of the easiest positions that you can come in and play, just say, 'Hey you go rush the passer this down.'" -DC WADE PHILLIPS
On Wednesday, head coach Sean McVay said that outside linebacker Dante Fowler would play against the Saints depending on if he is "able to get up to speed."
Just a day later, Phillips said L.A.'s staff prides themselves on doing just that — getting players up to speed. He also said that the nature of Fowler's position should allow him to have a chance to make an immediate impact.
Fowler went through a walk-thru on Wednesday, and was drilling with the starting defensive line on Thursday. Phillips updated Fowler's progress on Thursday, saying he's picked things up well so far, and might be able to help on first and second down, but will be really looked to on third.
"No quarterback is immune to sacks." -DT NDAMUKONG SUH
Defensive tackle Ndamukong Suh provided a frightening sound bite for quarterbacks to hear a day after Halloween. When asked if applying pressure on Brees is equally important as getting sacks, Suh seemed to highlight his ultimate goal going into Sunday.
No. 93 has gone against the NFL's all-time leader in passing yards three times in his career — most recently last season while a member of the Dolphins. Suh has two half-sacks against Brees, and is 1-2 against the Saints as a pro.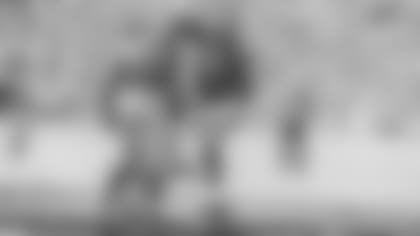 "I can't say enough good things about Drew Brees. I was in San Diego and we went from 4-12 to 12-4. He is a winner." -DC WADE PHILLIPS
On Thursday, defensive coordinator Wade Phillips previewed his defense's upcoming test against veteran quarterback Drew Brees.
Phillips was a coordinator is San Diego, while Brees led the offense in 2004 and 2005. Brees was drafted by the Chargers 32nd overall in the 2001 NFL Draft.
The 71-year-old once again joked that this weekend's game presents a grudge match against one of his former teams. Phillips served as the defensive coordinator in New Orleans from 1981 to 1985. He also stepped in as interim head coach in the 1985 season, in a 29-3 victory against the Los Angeles Rams.
"It's just a big and important game for our team and that's the extent of it for me." -DC WADE PHILLIPS
The Rams (8-0) and the Saints (6-1) meet as the top teams in the NFC in Week 9.
Although there is still a lot of football to be played, Sunday's game could possibly serve as a head-to-head tiebreaker for playoff seeding seed and a bye in the Wild Card round, come playoff time.
The Rams currently lead the NFC West by a large margin, as the league's only remaining unbeaten team. The Saints join Kansas City as one of the two teams in the NFL with just one loss through eight weeks.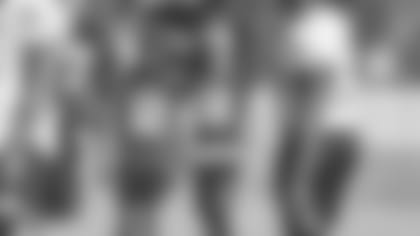 "You see three great players positively push each other in a supportive encouraging way where there's a competition, but it's healthy where it's about them as a unit." -HC SEAN McVAY
With second-year wideout Cooper Kupp expected expected to play on Sunday, the Rams offense will once again feature its starting receiver trio of Kupp, Robert Woods, and Brandin Cooks — which has combined for 10 touchdown receptions through eight games.
McVay also gave second-year receiver Josh Reynolds credit while on the subject of wideouts. Reynolds had 61 yards and two touchdowns on four receptions in his two starts in place of Kupp. Both scores came last week against the Packers.
"I can't wait to be able to get out there and be able to play again with the guys." -WR COOPER KUPP
Kupp confirmed on Thursday that he is working toward playing in Week 9 against the Saints.
Kupp has been productive in McVay's offense in 2018. The Eastern Washington product leads the Rams with five touchdown receptions, playing in two fewer games than his cohorts. Kupp has 30 receptions and 438 yards receiving in six games, with five touchdowns.