Following each practice, Quotes and Notes will bring you what was said, who said it, and what it means for your Los Angeles Rams.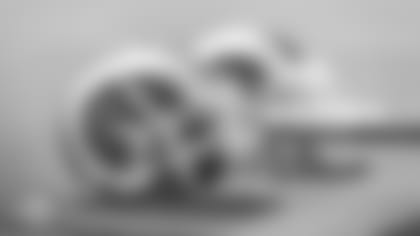 "I think we always want to embrace the opportunity to be able to play in those types of games, it's a blessing to even be a part of games like that. You don't want to make it bigger than it is, but I certainly wouldn't ever have our players shy away from enjoying the moment." -HC SEAN McVAY
Head coach Sean McVay said his players will not shy away from Monday night's stage.
The Rams (9-1) and Chiefs (9-1) will meet on ESPN's Monday Night Football at the L.A. Memorial Coliseum. Monday's game marks the third primetime game for the Rams this season. L.A. beat the Raiders in Week 1 on MNF and then downed the Vikings on Thursday Night Football in Week 4.
Los Angeles' Week 14 game against the Bears in Chicago was flexed to Sunday Night Football earlier this week.
McVay added that it's important to maintain a consistent approach in preparation for primetime games.
"It is as close to what would be normal at 'Cal Lu' as possible." -HC SEAN McVAY
As for this week's preparation, McVay said that despite being in Colorado Springs for the week, not too much has changed from the typical practice week on the campus of California Lutheran University.
The Rams have held their typical walk-thrus and practices in Colorado, however McVay's group has held practices later in the day in preparation for Monday night's 5:15 p.m. start time.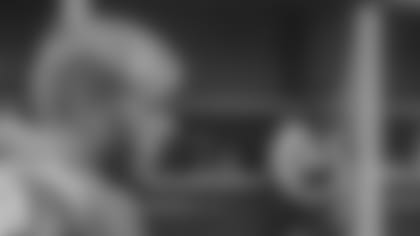 "He called right afterwards and he was in great spirits — I know if anyone is going to attack the rehab process the right way, it's going to be Cooper Kupp." -HC SEAN McVAY
McVay confirmed that his second-year receiver Cooper Kupp had a successful surgery on his injured left knee.
The head coach said there were no unexpected issues with the surgery that could be a setback in recovery, and that he expects Kupp to make a good recovery.
Kupp tore his left ACL on a non-contact play last week in the fourth quarter against the Seahawks.
"They've got a lot of weapons, they give you a lot of problems — like our offense does — and then they have talented players that play well, so it's a big challenge." -DC WADE PHILLIPS
Defensive coordinator Wade Phillips likened L.A.'s offense to what may be the biggest challenge he has faced this season, the Kansas City Chiefs' offense led by second-year quarterback Patrick Mahomes.
Kansas City and the Rams rank No. 1 and No. 2 in total yards this season, the Chiefs' 35.3 points per game is second in the league, while the Rams' 33.5 rank third, and Kansas City's 305.5 yards passing per game, which is fourth in the league, bests L.A.'s average by just 2.3 yards.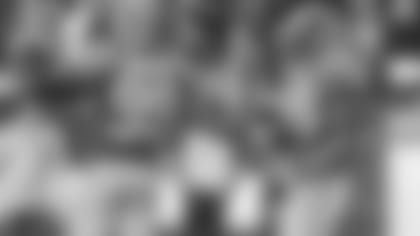 "He's still at the top as far as getting his best players the football in different ways and giving the defense problems." -DC WADE PHILLIPS
Phillips spoke highly of Kansas City's head coach Andy Reid on Friday, specifically his ever-innovative offenses.
Phillips-Reid matchups were regular in the NFC East during Phillips' run as a head coach in Dallas. Phillips came out 5-2 against Reid's Eagles between 2007 and 2009. While in Denver, Phillips went 1-3 against Reid and his Chiefs.
Reid is 62-28 (.689) since taking the job as head coach in Kansas City in 2013, and 192-121 (.613) when combined with his tenure as head coach of the Eagles. He is 1-0 against the Rams leading Kansas City.
"We played a good running team, we didn't play them well enough — we beat them twice." -DC WADE PHILLIPS
The Rams' defense gave up 273 yards rushing against the Seahawks in Week 10.
On Friday, Phillips pointed to quarterback Russell Wilson's 92 yards rushing on the day, and said simply that the defense did not play well.
As for Monday night and dealing with Chiefs running back Kareem Hunt, who led the league in rushing a season ago, Phillips said his unit is looking forward to the challenge.
Hunt is averaging 75.4 yards rushing per game, 4.51 yards per attempt, and has seven touchdowns in 2018.