Following each practice, Quotes and Notes will bring you what was said, who said it, and what it means for your Los Angeles Rams.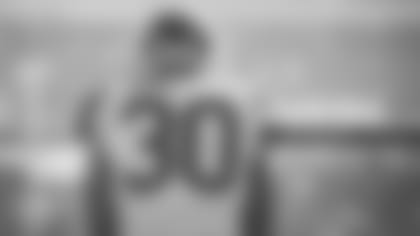 "If things go the way that we anticipate and hope and what we expect — then I think you can expect to see him playing."
-HC SEAN McVAY
Head coach Sean McVay said cornerback Aqib Talib's Wednesday practice went well and the veteran defensive back is on the right track to be ready to go come Sunday.
With the exception of wideout Cooper Kupp, who is out for the remainder of the season, the Rams are arguably the healthiest they've been all year. Wednesday's injury report featured only regular resting veterans offensive linemen John Sullivan and Andrew Whitworth, along with defensive tackle Ethan Westbrooks, who missed practice to illness. All three were listed as "full" participants for Thursday.
"I think that the bye did come at a good time for us, where any time that you're going 11 weeks straight — just based on the nature of the physicality of the game — our guys were ready for a little bit of rest and a recovery."
-HC SEAN McVAY
McVay said he isn't worried about his team's momentum slowing coming off its Week 12 bye.
The Rams played one of their best games all season after last year's Week 8 bye, beating the Giants 51-17 in New York.
"Yes, Aaron Donald, I've said it before, he is the best."
-DC WADE PHILLIPS
Defensive coordinator Wade Phillips opened his weekly press conference reflecting on the play of his star defensive tackle from Week 11 against the Chiefs.
Phillips couldn't put a finger on one specific top play from Donald's season so far, but commended the league's leader in sacks' ability to consistently make big plays.
Donald had two strip-sacks against the Chiefs and has sacked Lions quarterback Matthew Stafford 4.0 times in his career.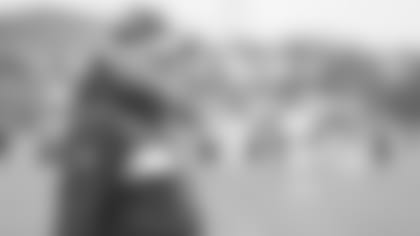 "We just got to keep him in the pocket, get some good pass rush, and let the backend take care of the no fly zone and just go out there and play football."
-CB NICKELL ROBEY-COLEMAN
Cornerback Nickell Robey-Coleman said Stafford's ability to make throws from anywhere on the field could make things difficult for defensive backs.
Stafford has accumulated 2,841 yards passing with 17 touchdowns in 2018, but has struggled some to keep the ball out of the defense's hands.
Detroit's 11 interceptions are the seventh-most in the league this season. Stafford has thrown 10.
"Every game is its own entity, we had one game where they didn't cross the 50 [yard line] but one time, and had another game where they scored 50 — and we won both those games."
-DC WADE PHILLIPS
Phillips quickly pointed to inconsistencies in his defense's performances in 2018 when asked about opposing offensive numbers with or without cornerback Aqib Talib on the field.
The coordinator referred to Week 2 against the Cardinals, when the Rams defense played its best game of the season, allowing just 137 total yards in a shutout, as well as Week 11 against the Chiefs, when his defense came up big in the end, but nonetheless allowed 51 points in the Coliseum.
While Phillips said his defense is focused on improving, he praised its consistency in getting stops when absolutely necessary.
"We still got five, six weeks left and to be able to do that and secure a playoff spot — who wouldn't want to do that?"
-RB TODD GURLEY
With win in in Detroit, or Seahawks loss in Week 13, the Rams will clinch the NFC West.
While he claimed he didn't remember much of last year's Week 16 clinching opportunity, it was one Gurley's best games of the season. He rushed for 118 yards, and added 158 yards receiving with two touchdowns.
Gurley was relatively quiet in his last game against the Lions back in 2016, rushing for just 58 yards with no touchdowns. But, Gurley rushed for 140 yards and two touchdowns against the Lions as a rookie in 2015.