Following each practice, Quotes and Notes will bring you what was said, who said it, and what it means for your Los Angeles Rams.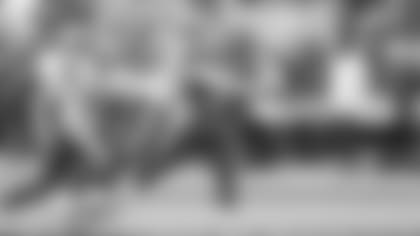 "Talking about when he ran for nine and should have got the first down? Just kidding." -HC SEAN McVAY
Head coach Sean McVay poked fun at his quarterback on Wednesday when asked about QB Jared Goff's nine-yard run, which ended out-of-bounds — just shy of the first-down marker in the first quarter against the Saints.
McVay said Goff being able to leave the pocket allows him to look for more downfield options, and if his signal-caller is able to run and get out of bounds safely, it is something he is comfortable with.
"I don't feel like I'm going to break any records, but I can pick up some yards if I need to." -QB JARED GOFF
Goff also joked about his nine-yard tuck and run against the Saints, saying, "I'm getting really fast recently," when asked about the play. Goff then admitted in seriousness that he should have probably done more to pick up the first down on the play.
In 64-career rushing attempts Goff has accumulated 146 yards and two touchdowns. The longest run of his career was 22 yards, and came in the first 2017 meeting with the Seahawks last October.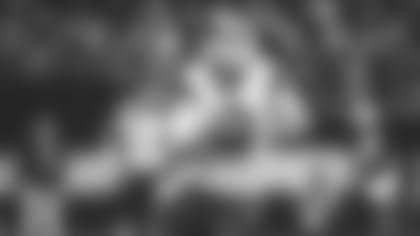 "It's a big division game and every division game is important, but no different than any other game. We are going to come in and approach it the same way and try to put our best foot forward come Sunday." -QB JARED GOFF
The Rams are yet to lose in back-to-back games under McVay. On Wednesday, Goff said that Sunday's game against the Seahawks is no different than any other game, providing the chance to bounce back from his team's first loss of the season in Week 9.
Goff threw for 391 yards against the Saints, which is second to his career high. Goff's 300-yard performance was his first since downing the Seahawks in Week 5.
"We are just going out there and doing our job, trying to prepare to go out there and try to win a game, so we are in a good place and locked in." -DT AARON DONALD
Defensive tackle Aaron Donald said things are business as usual in the Rams locker room following Sunday's loss.
Donald said that his defense's slow start against the Saints and "little things" need to be cleaned up before meeting quarterback Russell Wilson and the Seahawks.
The Rams defense allowed 313 yards of offense and 35 points in the first half against the Saints.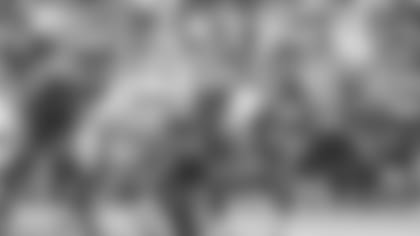 "We tried to do too much at times — that's a part of the game — but we corrected those things, we fixed those things and it's not going to happen again." -DT AARON DONALD
Donald then reiterated what went wrong in stopping the run against the Seahawks in Week 5.
Seahawks running backs Chris Carson and Mike Davis combined for 184 yards on the ground and a touchdown against the Rams.
Seattle's 190 yards rushing in that game is the most allowed by Donald and the Rams defense all year.
Though the Seahawks have recorded at least 150 yards rushing in each of their last five games, their high water mark of the season came in that game against L.A.
"He is making great progress, I know he wants to be out there as soon as possible, we would want him to be out there as soon as possible, but we are continuing to take it day to day." -HC SEAN McVAY
Finally, McVay updated the status of cornerback Aqib Talib on Wednesday. On Tuesday, Talib told the NFL Network's Lindsay Rhodes that he plans to return after Thanksgiving, but McVay provided a bit of a broader timeline.
McVay expressed appreciation that Talib is eager to return to football, and said that the team does intend to use one of its two designations to remove Talib from the injured reserve list this season.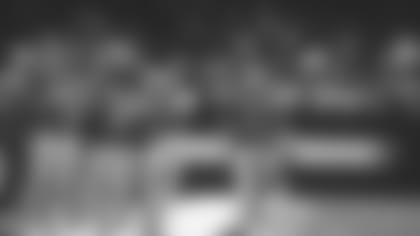 "You always want to be smart about how you're utilizing those spots when you do only have those two [designations]." -HC SEAN McVAY
McVay is also facing I.R. designation decisions regarding injured return man Pharoh Cooper, as his eligibility to return is approaching. Cooper injured his ankle Week 1 against the Raiders and was forced to miss eight weeks per the NFL's I.R. policy.
With eight weeks nearly up, McVay may decide whether or not he will choose to activate Cooper, and said his staff will consider the production from both return man JoJo Natson and corner Blake Countess in return scenarios.
Natson has returned 14 punts this season and is averaging 14.9 yards per return. Countess averaged 25 yards per kick return.