Following each practice, Quotes and Notes will bring you what was said, who said it, and what it means for your Los Angeles Rams.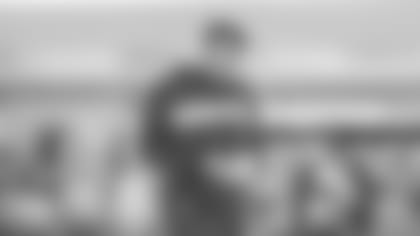 "Those are things that we aren't accustomed to seeing from our players."
-HC SEAN McVAY
Head coach Sean McVay gave credit to the Bears on Monday afternoon, but said his group was not itself in Week 14 in Chicago.
The Rams struggled mightily on offense on Sunday night. Quarterback Jared Goff was 20-of-44 with no touchdowns and a career-high four interceptions against the Bears. Goff's 19.1 passer rating is the lowest of his career.
Running back Todd Gurley shared an off-night with his signal caller. Gurley's 28 yards against the Bears is his lowest rushing total this season.
"Certainly when the ball is in Todd's hands, good things happen, and that's something that in hindsight, I certainly wish I would have made a lot of different selections yesterday."
-HC SEAN McVAY
McVay acknowledged that he may have not given Gurley enough opportunities on Sunday night.
Immediately after the loss, McVay pointed to the Bears' defensive scheme as to why Gurley had a season-low 11 carries. On Monday, McVay said the Bears did a good job of preventing the Rams offense from finding a rhythm and limiting how many plays the Rams had to work with on offense.
In the Rams only other comparable cold game of the season in Denver, Gurley carried the ball 28 times for 208 yards.
"The only thing I know how to do is go back to work, work hard, and make sure we don't avoid some of the things that led to us not getting the outcome that we wanted."
-HC SEAN McVAY
McVay has taken heavy responsibility for his team's second loss of the season since the final whistle at Soldier Field. On Monday, McVay said the loss provides him a chance to "Be what you say."
McVay is yet to lose back-to-back regular-season games as a head coach.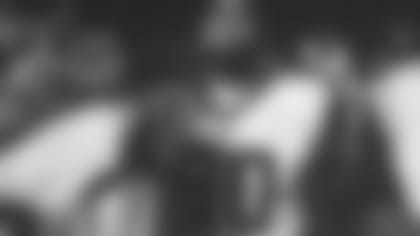 "I thought the defense played well against a really tough offense."
-HC SEAN McVAY
The offensive play caller had good things to say about his defense after the loss.
L.A.'s defense forced three takeaways and five punts against quarterback Mitchell Trubisky and the Bears. Los Angeles has totalled 10 takeaways in their last three games, starting with Week 11 against Kansas City. The defense forced 15 takeaways leading up to Monday Night Football against the Chiefs.
McVay was disappointed in his offense's inability to capitalize on the defense's three interceptions. L.A. scored only three points off of three interceptions on Sunday.