Following each practice, Quotes and Notes will bring you what was said, who said it, and what it means for your Los Angeles Rams.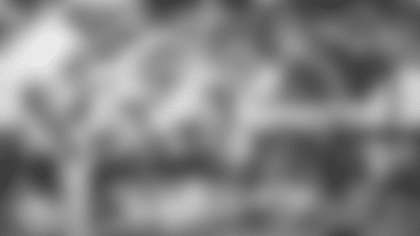 "I would say it's been a combination of some different things, I wouldn't say that it's been a fall off or anything like that."
-HC SEAN McVAY
Head coach Sean McVay said a number of factors likely contributed to the tough outing for his offensive line on Sunday night.
The Rams took five tackles for a loss and quarterback Jared Goff was sacked three times on Sunday Night Football against the Bears. Goff threw a career-worst four interceptions, facing a night of pressure against outside linebacker Khalil Mack and company.
McVay said productive pass protection starts from the coaching staff down and depends on all 11 offensive players' contributions. The head coach admitted that the O-line has made uncharacteristic plays, but added he expects the unit to respond the right way in its second Sunday night go around.
"He was a guy that coach Kromer felt strongly about, he had done some nice things throughout the preseason."
-HC SEAN McVAY
The Rams welcomed rookie offensive lineman Jamil Demby back to its offensive front on Wednesday.
The club re-signed its sixth-round 2018 draft pick as a corresponding move to cornerback Dominique Hatfield heading to injured reserve. McVay said he and offensive line coach/run game coordinator Aaron Kromer see Demby as able to play multiple spots on the offensive line and commended the rookie's size and athleticism.
Demby was waived before the season opener, and spent time between Detroit's active roster and practice squad before rejoining the 11-2 Rams. McVay said Demby's return does not reflect the health of his aging O-line.
"Fletcher Cox is tough because he's a guy that you can know what he is going to do to you and no matter what you do, he's going to do it anyway."
-OG RODGER SAFFOLD
Veteran guard Rodger Saffold spoke about the tall task of preventing Eagles defensive tackle Fletcher Cox from getting to Goff this week.
Cox has 6.5 sacks and 27 quarterback hits in his seventh professional season. The pass rusher hit Goff three times in last year's meeting and recovered a fumble in the game.
"You see a lot of like-concepts whether Nick's playing or Carson is playing."
-HC SEAN McVAY
On Wednesday, it was reported that third-year quarterback Carson Wentz could miss Sunday's game in L.A. as he deals with a back injury. McVay said his group will not prepare differently whether it is Wentz or former Ram and Super Bowl MVP Nick Foles under center come Sunday.
The defending champs are 5-6 with Wentz at the helm in 2018 after starting the season 1-1 led by Foles. Wentz is completing 69.6 percent of his passes and has thrown 21 touchdowns in his third season.
Foles threw one touchdown and one interception in his two starts this season.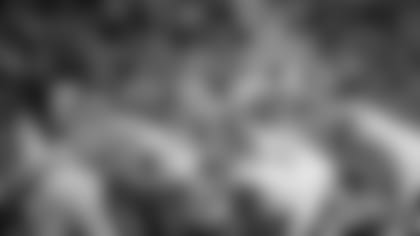 "Looking forward to getting into a rhythm these last three weeks."
-QB JARED GOFF
Goff said he's looking to finish his third year on high note, sporting his 'California Strong' T-shirt in his Wednesday press conference.
Goff has posted back-to-back games completing fewer than 51-percent of his passes and has thrown five interceptions in two weeks — four last week against the Bears.
Goff said, "things could be a lot worse" before noting his team's 11-2 record, and admitted he needs to take better care of the ball with the defending champions coming to town on Sunday.
"We definitely went back and seen what hurt us last year to make sure it doesn't carry over to this year."
-S JOHN JOHNSON
The Rams lost to the Eagles in the L.A. Coliseum Week 14 a season ago, and safety John Johnson isn't looking for history to repeat itself in front of Al Michaels, Cris Collinsworth, and the Sunday Night Football crew this season.
Johnson admitted to "trying to do too much" in his team's 43-35 loss in 2017, but said any small mistakes made last year will be eliminated ahead of this season's matchup.
Wentz threw for 291 yards and hung four touchdowns on Johnson's defense before leaving the game with the ACL tear. Johnson finished the game with 11 tackles and two passes defensed.
Johnson leads the Rams with four interceptions in 2018.