Following each practice, Quotes and Notes will bring you what was said, who said it, and what it means for your Los Angeles Rams.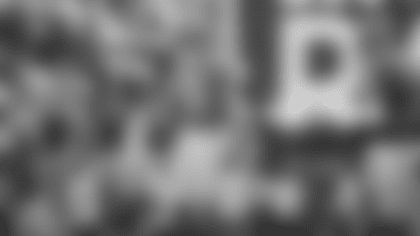 "[T]hey've had some different guys come in at the corner spot, but one of the consistent things that you're seeing is an elite player in Malcolm Jenkins."
Head coach Sean McVay echoed a few of his players' praise throughout the week for veteran Eagles safety Malcolm Jenkins.
Jenkins is a two-time Pro Bowler and two-time Super Bowl Champion. Jenkins has one interception and two forced fumbles in his 10th professional season.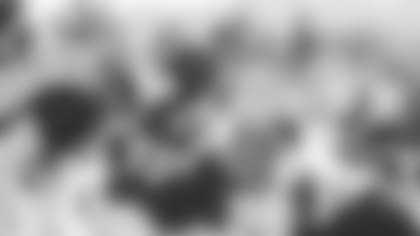 "When you listen to the reports out there, it looks like that's going to be the case where Nick is going to play."
McVay said that although "you never know," the team is expecting to face former Rams quarterback Nick Foles on Sunday.
Foles started 11 games for the Rams back in 2015, splitting the season with Case Keenum as starting signal-caller. The Super Bowl MVP finished his run as a Rams starter with seven touchdowns and 10 interceptions. The Rams released Foles during the 2016 offseason program.
Foles led the Eagles to the club's first World Championship last season. He threw six touchdowns and one interception in his three playoff starts in 2017.
"One of the things that you liked so much about him coming out of Boston College was his versatility."
Second-year safety John Johnson leads the Rams with four interceptions in 2018 and McVay talked a little bit about what he saw in the young DB before selecting Johnson in the third round of 2017 NFL draft.
McVay said beyond Johnson's ability to play multiple positions in the secondary, the Boston College product has "elite ball skills" and a high football I.Q.
Johnson's started all 13 games in his second season and has forced a fumble in addition to his four picks.
"That's really my biggest thing — being a game changer."
Outside linebacker Dante Fowler made it clear what his intentions are as the only Ram to join the team at the trade deadline.
Fowler returned to Rams' practice on Friday afternoon after missing Thursday's practice to return to his home state of Florida for the birth of his son.
Fowler has four sacks in 2018 — two as a member of the 11-2 Rams. The former No. 3 overall pick will play the Eagles for the second time this season. Fowler had three tackles against the Eagles in his final game in Jacksonville.
The pass rusher said his uptick in playing time with the Rams has been a good thing and that he feels "super fresh" due to not logging as many minutes as a Jag.