Following each practice, Quotes and Notes will bring you what was said, who said it, and what it means for your Los Angeles Rams.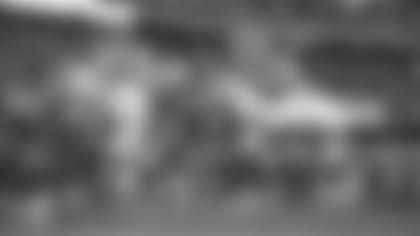 "Blake and Marqui are both going to get some good work — it'll be a combination of those guys based on whatever personnel grouping we decide to put out on the field."
-HC SEAN McVAY
Head coach Sean McVay ruled both running back Todd Gurley and safety Lamarcus Joyner out for Sunday's game against the 49ers.
While running back C.J. Anderson will start in place of Gurley, McVay did not expand on who will get the nod in support of Joyner.
Safety Blake Countess has started three games on defense in his third professional season as a Ram. The safety has seven tackles this season and served as the Rams' kick returner for eight games in 2018. He's appeared in all 15 games this season.
Fellow third-year safety Marqui Christian has also appeared in all 15 games this season. The defensive back has recorded at least one tackle in each game besides last week in Arizona.
"I think the natural edge — the urgency is still up."
-HC SEAN McVAY
McVay said on Friday that he prefers this season's Week 17 situation over 2017's final game.
The Rams rested many of their starters in last season's final game, also against the 49ers. It should come as no surprise that L.A.'s healthy starters are a go come Sunday. The Rams can clinch a first-round playoff bye and become the 20th team to sweep its division since realignment in 2002
The Rams lost to the 49ers 34-14 in the final game of the season in 2017.
"Last week I felt like I was behind, I was trying to learn the system on top of studying the Arizona Cardinals as much as I could."
-RB C.J. ANDERSON
On Friday, Anderson said it's nice to know he will be the starter come Sunday ahead of time, before admitting that he was playing some catch up before his Week 16 debut.
Anderson will start just his third game of the season on Sunday — his second as a Ram. The veteran back said he's seen a bit of what the 49ers defense has to offer with defensive coordinator Robert Saleh gaining experience under current Chargers defensive coordinator Gus Bradley when the latter was Jacksonville's head caoch. Anderson faced Bradley's defense as a member of the Broncos twice last season.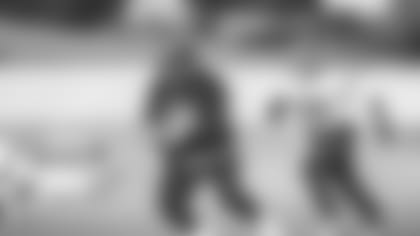 "I woke up the next day like, 'What did you just do to yourself?'"
-RB C.J. ANDERSON
The Rams starting running back for Sunday's season finale said his body was shocked after Week 16 against the Cardinals.
Anderson took 20 carries for 167-yards and a touchdown in the 31-9 win. Anderson's 20 carries is the most the back has been relied upon since Week 14 of last season, when he carried it 30 times for the Broncos and rushed for 158 yards.
Anderson said he's fully recovered from his first football since Week 9 and that his second start as a Ram "should be fun."