Following each practice, Quotes and Notes will bring you what was said, who said it, and what it means for your Los Angeles Rams.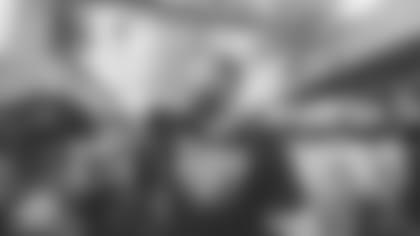 "It still feels great either way to be able to accomplish something with people that you care about and that you love."
-HC SEAN McVAY
Head coach Sean McVay opened up about winning his second NFC West Championship in his two years as a head coach in his Monday conference call.
McVay said it's nice to still have things to accomplish the rest of the season after winning the division. Among those things is securing a first round playoff bye, which can be done with a win in Chicago or reaching the 13-win mark, and securing home field advantage throughout the playoffs, which the Rams can do by winning its remaining games.
With Sunday's win, McVay also became the first coach in Rams history with 11 wins in his first two seasons.
"It would be a big loss — a huge loss — because of what Malcolm means to our football team, not only for our offense, but for our special teams."
-HC SEAN McVAY
McVay said that backup running back Malcolm Brown injured his clavicle against the Lions and had a procedure on Monday afternoon.
While McVay did not provide a timeline or any more specific details regarding the injury, he said both running backs Justin Davis and John Kelly may have big shoes to fill.
Brown has provided support for running back Todd Gurley when needed in 2018. The former Texas Longhorn has played in 12 games this season and taken 43 carries for 212 yards.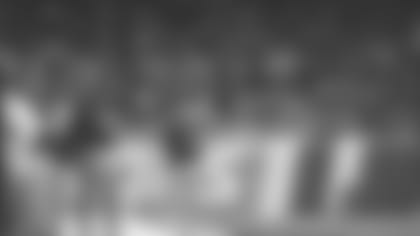 "Fortunately we feel good about the matchup that we have with our left tackle, but in a lot ways you give a lot of respect to those special edge rushers and certainly Khalil fits that bill."
-HC SEAN McVAY
Bears' outside linebacker Khalil Mack's name is already floating around the Rams media room at the team's Cal Lutheran practice facility.
McVay said Mack certainly forces his opponent to know his whereabouts at all times, but expressed confidence in quarterback Jared Goff's veteran protection in LT Andrew Whitworth.
Mack has totalled 9.0 sacks and five forced fumbles in his first season as a Bear.
"Great opportunity ahead of us — this is the game that is first and foremost because it's the next one and it's a great opportunity for our team."
-LT ANDREW WHITWORTH
The Rams will have the chance to clinch a first round playoff bye with a win against the Bears on Sunday Night Football in Chicago.
Whitworth has some playoff experience under his belt in his 13 seasons. Whitworth has played in six playoff games as a Bengal and one as a Ram, but has yet to win a playoff game.
Whitworth, who is a team captain, said this season's NFC West title feels different than last year's because his Rams expected to be a good football team in 2018.
"To me, it's a fun atmosphere, it's an electric atmosphere up there playing in the cold weather and at night and all those things."
-LT ANDREW WHITWORTH
Whitworth said he is expecting quite the atmosphere at Soldier Field. The Week 14 game was flexed into NBC's Sunday Night Football slate a few weeks back and will now feature two of the NFC's top teams. The Bears sit atop the NFC North at 8-4.
The Rams are 3-0 in primetime this season.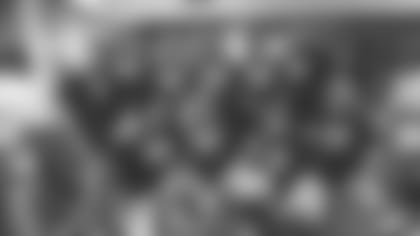 "They didn't think I had those hops."
-CB TROY HILL
Cornerback Troy Hill rose up and reeled in his second career interception to officially close out Sunday's game.
Hill elevated over Lions receiver Kenny Galloway to make the impressive pick in the back of the end zone.
L.A.'s defense forced six punts and two takeaways against the Lions. Detroit's 16 points is the third-fewest allowed by the L.A. defense in 2018.