Following each practice, Quotes and Notes will bring you what was said, who said it, and what it means for your Los Angeles Rams.
"It's really just a chance to get the guys out there, get into a rhythm — where some of our guys haven't played in any live-game action — really just go through that routine." -HEAD COACH SEAN McVAY
On Tuesday, McVay talked more about preseason Week 3 and the opportunity to play his starters.
McVay said that the team will not prepare for Saturday's meeting against the Texans like he would for a regular season game as far as a game plan, but the matchup should provide an opportunity for many of his starters to get up to speed.
Once again, McVay mentioned confidence in younger Rams like offensive linemen Joe Noteboom, Austin Blythe, and Brian Allen as making the decision easier to play certain starters while resting others.
McVay mentioned left tackle Andrew Whitworth and center John Sullivan as two players who may not need preseason snaps. But quarterback Jared Goff will still be out there.
McVay also said it is a good opportunity for Goff to take a few hits in preparation for the realities of the regular season.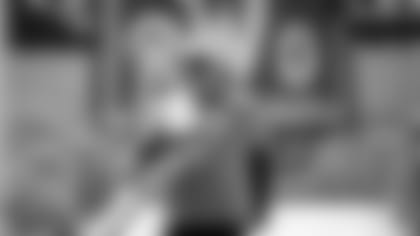 "It's changed since I've been in the league. Of course, you know they had leather helmets when I first came in." -DC WADE PHILLIPS
Defensive coordinator Wade Phillips joked with reporters when talking about the importance of the preseason.
Phillips talked about how he has seen the preseason change over the years, specifically the importance of preseason Week 3, which is often considered a "dress rehearsal" for the regular season.
Phillips said "it depends on the player," when asked if playing preseason games in necessary to prepare players for the regular season.
He also said evaluation can be done in practices, and specifically cited the Rams and Ravens joint practices in Baltimore as a good opportunity to evaluate his guys.
"It's always good to get a couple bumps, hits, then get to the real thing Week 1." -DT NDAMUKONG SUH
Defensive tackle Ndamukong Suh also spoke about the purpose of the preseason on Tuesday.
Suh said that as a veteran who is used to adjusting and adapting to change, it would be "great" if he were in a position to not play any preseason games. However, Suh also said that live-game action in the preseason is beneficial because he is able to hit the quarterback.
The veteran Ram and newcomer is entering his ninth season in the NFL.
"One piece of advice? I would say details." -DT NDAMUKONG SUH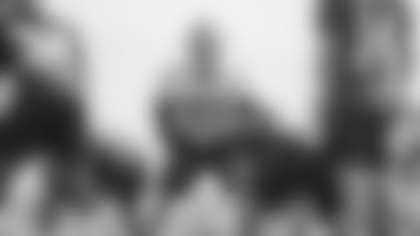 Suh was asked if there is any Wade Phillips' advice that has stood out to him during his time as a Ram. Suh responded without hesitation that Phillips preaches attention to detail on defense.
Suh said that in order to become "one of the best defenses possible", it's going to come down to focusing on the details of adapting and adjusting to make plays.
Suh said he frequently chats with Phillips, who has "an open door policy".
"We've got some good players there. We hope to see who makes it, you know it's going to be a tough competition for whoever makes it." -DC WADE PHILLIPS
Phillips also commented on his linebacker situation following Tuesday's practice, saying "a lot of the guys have looked pretty good".
The Rams defense has been facing questions surrounding the middle of the defense throughout the summer and with injuries clearing up, the competition is taking on new shape.
Phillips mentioned pass-rushers in linebacker Matt Longacre and defensive end Dominique Easley when talking about the position battle. The pair returned to practice from the PUP list on Monday.
"They're making progress." -HEAD COACH SEAN McVAY
McVay provided an injury update on Tuesday afternoon.
Tight end Gerald Everett is now out of a sling, which has been supporting his left shoulder since about midway through training camp in Irvine.
McVay also said that wide receiver Josh Reynolds continues to rehab his injured ankle, and running back Justin Davis' hamstring has been improving.
McVay said to not expect the Reynolds or Davis this week against Houston, but he is hopeful about the pair playing in preseason Week 4 at New Orleans.
"He's kind of like the casino, he's not the gambler." -DC WADE PHILLIPS
Finally, Phillips denounced any notion that Marcus Peters simply "gambles" in the Rams' secondary.
Phillips said his new corner makes the proper decisions, and "has a great feel".
When Phillips was asked if he's seen anything like Peters' instinct, Phillips mentioned his other star corner Aqib Talib.