Following each practice, Quotes and Notes will bring you what was said, who said it, and what it means for your Los Angeles Rams.
"He's [Obo Okoronkwo] working hard with that rehab. I'd say — not anything that he can control — but just that way the foot's responded hasn't been ideal, but it doesn't have anything to do with the way he's worked." -HC SEAN McVAY
Head coach Sean McVay provided plenty of injury updates after practice on Monday.
McVay said that it is likely that rookie linebacker Obo Okoronkwo will remain on the physically unable to perform list past the league's Sept. 4 deadline to set a 53-man roster.
If Okoronkwo is not removed from PUP by the deadline, he will be ineligible for the first six weeks of the season.
Okoronkwo was the Rams' fifth pick of the 2018 NFL Draft, and is currently missing time due to recovery from foot surgery.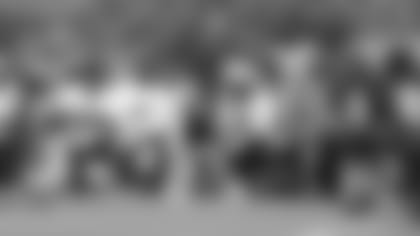 "We feel good about a lot of the spots right now. Nothing is ever finalized, but this week will provide us a chance to really get those final evaluations to kind of solidify what we are looking at for our 53-[man roster] and 46 on game day." -HC SEAN McVAY
When asked about Saturday's approaching 53-man roster deadline, McVay seemed confident that his roster is taking shape.
The Rams entered training camp with few question marks as far as position battles go. Four tight ends seem to be battling for three roster spots, and there is some question remaining as far as names that will fall low on the already deep depth chart at both corner and wide receiver.
Finally, McVay said that his coaching staff aims to be positive and encouraging with all players facing cuts, regardless of where they will end up after Saturday afternoon's deadline.
"I think Austin [Blythe] has done a really great job. You feel really good about him being able to step in at really any one of those three interior spots, as far as that position is concerned." -HC SEAN McVAY
McVay also spoke about the potential stand-in for offensive guard Jamon Brown in the first two games of the regular season, calling third-year backup center Austin Blythe a "starter-caliber" player.
All signs currently point to Blythe replacing Brown for Week 1 against the Raiders and Week 2 against the Cardinals. Blythe's versatility on the offensive line and big-league experience seem to be winning Blythe the temporary starting job thus far.
Blythe taking the field in place of Brown would not be the first time he's played guard in the NFL. Last season, Blythe filled in for fellow offensive lineman Rodger Saffold in two separate game, Week 10 against the Texans and once again in Week 16 against the Titans. He also filled in at center for John Sullivan a few times during games in 2017.
Brown will serve a two-game suspension for NFL Policy and Program for Substances of Abuse.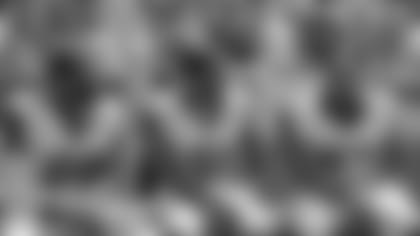 "I think with those guys getting the work where we felt like it was good that they got out there, got their feet wet [in preseason Week 3 against the Texans] — anticipating them being a big part of this moving forward, so those are guys that you won't expect to see on Thursday either." -HC SEAN McVAY
McVay confirmed that linebacker Matt Longacre and defensive end Dominique Easley will join the large list of Rams who will not play this Thursday in the final week of the preseason against the Saints.
McVay said that Longacre and Easley seeing action over the weekend against the Texans contributes to his decision to rest the pair as they return from injury.
McVay said that the turf playing surface at New Orleans' Superdome also went into consideration — specifically when thinking about Easley's recent return from his third ACL tear.