Following each practice, Quotes and Notes will bring you what was said, who said it, and what it means for your Los Angeles Rams.
"We are going to evaluate those things this week, I think Austin [Blythe] has played really good football. Jamon [Brown] — as far as getting him back in to the rhythm and stuff like that — we will be mindful of that and how we practice this week." -HC SEAN McVAY
Right guard Jamon Brown is eligible for football in Week 3 against the Chargers. Brown completed his two-week suspension from the league and will return to practice on Wednesday.
Backup center Austin Blythe stood in for Brown at right guard in Weeks 1 & 2 — and he did a great job. Following Week 1 in Oakland, Blythe was named to the Pro Football Focus team of the week. According to PFF, Blythe had a 100-percent pass-blocking efficiency rating.
McVay clarified that this week's evaluation at the right guard is a result of Blythe's positive impression, rather than poor play by Brown.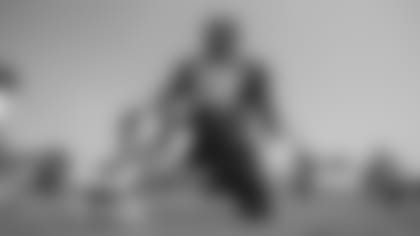 "It's good that he's been through some experience with us — playing in some games that were very very important games for us, which we know this next one is — we've got a lot of confidence in him." -HC SEAN McVAY
Head coach Sean McVay updated the status of his All-Pro kicker Greg Zuerlein on Monday.
Zuerlein unexpectedly missed Sunday's game against the Cardinals with a groin injury sustained in warmups. Punter Johnny Hekker stood in for Zuerlein. Hekker was successful on one 20-yard field goal and one extra point.
McVay said Zuerlein will at least miss "a few weeks", but is waiting for a clearer picture of the injury post-MRI.
"We always talking about being an aggressive team. That's kind of our overall philosophy in terms of what we want to present." -HC SEAN McVAY
The Rams offense went for two after its first three touchdowns on Sunday in light of Zuerlein's absence.
McVay told reporters on Monday that going for two more often is "absolutely" something he would consider.
McVay said going for two could change his offense's mindset entering third and fourth down, allowing his team to be a bit more versatile.
The Rams were successful in all three two-point conversion attempts against the Cardinals. Running back Todd Gurley pounded two conversions up the middle, and quarterback Jared Goff connected with running back Malcolm Brown on another. McVay said success in Sunday's conversion scenarios gave him confidence going forward.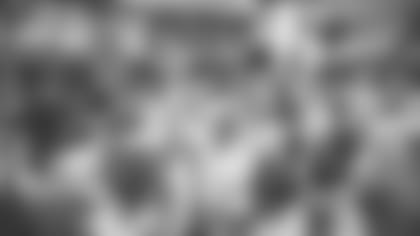 "They play for each other, it's an unselfish group." -HC SEAN McVAY
McVay once again spoke about his use of tight ends in his offense. He said that while utilizing all five eligibles is a goal each game, at times the scenario will not allow it.
Tight end Tyler Higbee was targeted for the first time of the season on Sunday. Higbee also caught his first touchdown reception of the year, on a three-yard pass from Goff.
McVay complimented his team's unselfishness and willing to play hard away from the ball.