Following each practice, Quotes and Notes will bring you what was said, who said it, and what it means for your Los Angeles Rams.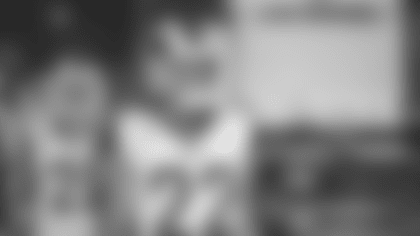 "He'll be day to day and hopefully we'll get a chance to get him going this week and we will see how he feels tomorrow, but that was really encouraging news." HC SEAN McVAY
Head coach Sean McVay updated both of his star corners' injuries the day after the Rams' Week 3 victory against the Chargers.
CB Marcus Peters was helped off of the field to the locker room on Sunday. Peters exited the game midway through the second quarter and did not return.
McVay described Peters' diagnosis as "good news," with Peters listed as day to day entering Thursday Night Football against the Vikings.
Peters has 20 interceptions in 48 career games played, one with the Rams.
"More than likely, he's [CB Aqib Talib] is going to have something that will probably require surgery at some point in time and he'll handle it the right way and do everything he can to get back sooner than later." -HC SEAN McVAY
Peters' fellow "ball hawk" CB Aqib Talib also left Sunday's game early.
Talib suffered a high ankle sprain in the third quarter against the Chargers and is expected to miss "at least a month," per ESPN's Adam Schefter.
Talib is in his 11th NFL season and has only missed significant time to injury once in his career. In 2010, Talib missed four games to a hip injury while with Tampa Bay.
Talib has nine tackles, two pass deflections, and one forced fumble as a Ram.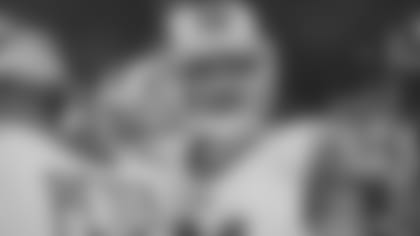 "Obviously Nickell Robey [Coleman] has played excellent for us this year, guys like Troy Hill and Sam Shields will be asked to step up." -HC SEAN McVAY
McVay listed a few players who will be expected to step up to fill the new hole in the Rams defense.
McVay said based on Peters' progression into the beginning of the week, he may or may not look for other personnel to stand in.
Robey-Coleman, Shields, and Hill all saw action in Sunday's win. Shields, a former starter in the league, led the group with four tackles, one for a loss, and one pass deflected.
Shields had an interception in Week 2 off of quarterback Sam Bradford.
"I think you deal with it as the next guys have to be ready to go." -HC SEAN McVAY
McVay and the Rams are now dealing with an ample amount of adversity heading into Week 4 with little time to prepare. The Rams staff was beginning treatment on players immediately following Sunday's game.
McVay said that mental preparation is key in short weeks. The Rams are not set to hold any traditional practice this week, but rather will focus on treatment, walkthroughs, and the usual meetings and film sessions.
The Rams and Vikings are set to kickoff at 5:20 p.m. this Thursday at the L.A. Coliseum.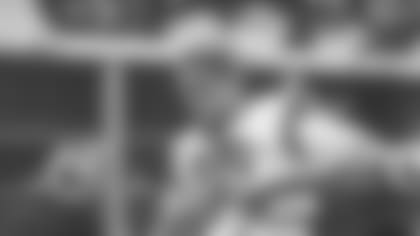 "I think it was one of his best games." -HC SEAN McVAY
After a pausing a moment to think, McVay tabbed quarterback Jared Goff's Week 3 performance as one of his best.
Goff let it fly with accuracy on Sunday, finishing his outing 29-of-36 with 354 yards, three touchdowns, and one interception.
McVay said that Goff excelled in decision making, accuracy, and anticipation against the Chargers defense.
On Sunday, Goff became the third quarterback in NFL history to post consecutive weeks with 350 yards or more passing with a completion rate of at least 75 percent.