Our 2023 opponent breakdown series continues with Los Angeles' Week 14 road opponent, the Baltimore Ravens (Dec. 10, 10 a.m. PT – FOX; M&T Bank Stadium).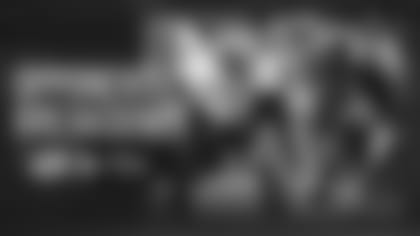 2022
For most of the 2022 season, things were going well for the Ravens.
Defeating Carolina Panthers after its Week 10 bye, Baltimore stood 7-3 overall. However, after a 28-27 loss to the Jaguars, it wouldn't be the same.
Star quarterback Lamar Jackson sustained a strained PCL against the Broncos in Week 13 that would ultimately sideline him the rest of the season and have a major impact on the Ravens' offense. After scoring at least 20 points in 10 of its first 12 games, Baltimore never eclipsed the mark the rest of the season, including that game against the Broncos.
Despite those struggles, Baltimore still managed a wild card playoff berth, but lost to the Cincinnati Bengals 24-17.
If there was a silver lining, though, it was the return to form of a healthy J.K. Dobbins. The running back rushed for 397 of his 520 rushing yards over four of the final five games of the season and had 100 yards from scrimmage in their wild card playoff game.
Key changes
The Ravens parted ways with offensive coordinator Greg Roman, who had held the position since 2019 and been a member of their coaching staff since 2017. He was replaced by Todd Monken, who held the same position and also coached the quarterbacks at the University of Georgia over the last three years.
Other shuffling on the offensive staff included moving Tee Martin from wide receivers coach (2021-22) to quarterbacks coach, and hiring former Oregon, Florida State and FAU head coach Willie Taggart as running backs coach.
Martin replaced James Urban, who had coached Baltimore's quarterbacks since 2018 and transitioned to a senior analyst role. Taggart replaced Craig Ver Steeg, who had coached Baltimore's running backs since 2019 and also transitioned to a senior analyst role.
Head coach
John Harbaugh enters his 16th season as head coach of the Ravens. He has compiled a 147-95 regular season record and 11-9 playoff record through his first 15 years.
What to watch for
In recent years, the Ravens' offense leaned heavily on the run. With a new offensive coordinator in place in Monken, that is expected to change.
Led by Jackson, Baltimore's offense will in some ways retain some elements that opposing defenses have seen in previous years but also have new wrinkles influenced by what Monken utilized at Georgia.
The Ravens' offense under Monken will be well-known by Week 14, and it should present something the Rams haven't seen compared to previous matchups.