In recognition of Asian American and Pacific Islander (AAPI) Heritage Month, the Rams are highlighting the diverse AAPI experience through the voices of our employees.
The series kicks off with Hew Massey of the Membership Sales Team.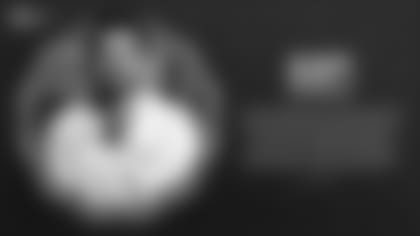 When Hew Massey thinks about his Pakistani culture, the commonly-seen very colorful weddings with their many dance numbers come to mind. They are real, he said, and also a great time.
However, what resonates most with him is how family-oriented it is.
"My parents put a lot of time and effort in to raising my brother and I," Massey said. "Their support of our ambitions and aspirations means the world to me, and I would not be where I'm at personally or professionally without them."
It is in part because of that support that he is in his current role as part of the Membership Sales Team with the Rams, which he has been with for a year now. The function of that team is to drive sales for season tickets, group tickets, and suites, while building a relationship with the Rams' fanbase.
"The best part of my job is being able to connect with a wide range of people who, come from so many different backgrounds that all have one thing in common, their love and interest in Rams Football," Massey said. "You never know who's going to pick up on the other side of the phone and our fanbase definitely has a lot of interesting personalities. It's fun to get to know them on a micro level."
Besides his family, Massey is also motivated by all of his colleagues. Massey said there are a lot of amazing individuals within the sales department, with lots of camaraderie and everyone doing a good job of helping each other become the best versions of themselves.
"And that holds true throughout the organization as well," Massey said. "A lot of good people."
When it comes to being better allies for the AAPI community, Massey suggests an approach that applies to all communities and all people.
"I cant specify how to be a better ally to the AAPI community, but rather just to the community as a whole," Massey said. "I really think just checking in on your people is important. We get caught up with our work and personal lives that sometimes we forget that our loved ones can be going through something. I know I can do a much better job of reaching out to a lot of people that matter to me."
Massey also recommended supporting one's local AAPI businesses for celebrating AAPI Heritage Month.