In recognition of Asian American and Pacific Islander (AAPI) Heritage Month, the Rams are highlighting the diverse AAPI experience through the voices of our employees.
The series continues with Kim Low of the Corporate Partnership management team.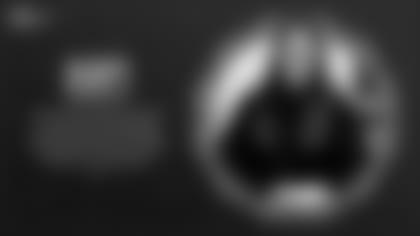 For Kim Low, the best part of her job is that she is constantly learning and being challenged by some of the top people in the sports industry. Being on the Rams' partnership team, she regularly works cross-functionally with several departments within the organization.
"I truly enjoy being able to work so closely with the different teams and build relationships internally as I thrive off human interaction," she said.
Low is in her first year with the Rams and part of their Corporate Partnership management team, primarily focusing on driving impactful partnerships with brands of diverse backgrounds and coordinating the fulfillment of partner assets. She gets the chance to work closely with key internal and external stakeholders to create meaningful platforms to align with their key performance indicators (KPIs).
A fifth-generation Chinese-American, Low said her parents are her biggest motivators because of their commitment and selflessness to provide an amazing life for her and her brother she witnessed.
"My mom and dad are a huge reason for the person I am today - driven, compassionate, confident, and independent," Low said. "My only goal is to continue to make them proud of me, which I know they already are."
That upbringing was also influential in the way Low saw her parents share their culture with others.
Low said that although they grew up in a predominantly white suburban town where most of her friends weren't part of the AAPI community, her parents still ensured that she and her brother were exposed to their Chinese family traditions and also taught them to their friends.
"On both my mom's and dad's sides, we would get together to celebrate Chinese New Year," Low said. "My parents always made sure my friends understood our culture's symbolism for giving our 'red envelopes' during this holiday. She would teach them how to say Happy New Year in Cantonese."
From that experience, Low learned the importance of continuing to teach friends, peers and mentors about her culture, because the more they understood about it, the more they can become better allies for the AAPI community.
That same educational approach can help others do the same.
"We can be better allies with the AAPI community if we, most importantly, educate ourselves about their different cultures as each one has very specific traditions, morals, and values," Low said. "We need to remember their heritage as we interact with the AAPI community. One thing we all can do is support the AAPI-owned businesses and restaurants as their community took a financial hit during COVID-19 and we don't want any more businesses to risk closing their doors."
Aside from supporting those businesses, Low also suggested celebrating AAPI Heritage Month through event attendance and food.
"We should celebrate AAPI month by attending their specific events and enjoying the amazing food each AAPI community is known for," Low said. "Some of my AAPI favorites foods include lumpia, fresh spring rolls, potstickers, sashimi, chicken adobo, and kalbi ribs, just to name a few."