In recognition of Asian American and Pacific Islander (AAPI) Heritage Month, the Rams are highlighting the diverse AAPI experience through the voices of our employees.
The series continues with Stephanie Cheng, Head of International and Special Projects.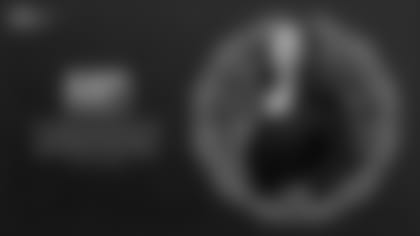 Stephanie Cheng's role as Head of International and Special Projects has taken her across the globe. Since joining the organization in 2016, she's led a number of projects over that period, including most recently leading the development of their International program in Mexico, China, Australia and New Zealand.
"The best part of my job has been meeting all of the incredibly passionate Rams fans around the world," said Cheng, who is motivated by doing great work and contributing to a high-performing team. "These fans don't let anything get in their way - time zones, limited broadcast access, travel to games!"
Much like the fan base, there are many different AAPI cultures around the world. Similar to learning about the different cultures within the Rams fan base, learning is an important step in being better allies with the AAPI community.
"There are so many ways to show up as an ally for your colleagues, friends and neighbors," Cheng said. "I think taking a moment to learn more about different AAPI cultures - each of which is unique in culture, customs, food and history – can really be a great first step in allyship."
One of the ways to accomplish that is also one of the ways people can celebrate AAPI Heritage Month.
"I love to travel, so that would be my first recommendation – but if that's not accessible, LA has an incredible array of neighborhoods that feature different AAPI culture," Cheng said. "Spend an afternoon in those neighborhoods and you can learn so much."
The lessons learned from her upbringing remain an important part of who Cheng is today.
"Coming from a Chinese family from the Hong Kong / Guangzhou area, a few things were consistent in my childhood – excellence in education, hard work, the importance of family and how good food can bring people together," she said. "These lessons are at the core of who I am and everything I do."