Two special teams touchdowns — an 103-yard kickoff return by wide receiver Pharoh Cooper and a blocked punt recovery by running back Malcolm Brown — propelled the Rams to a 24-17 victory over the Jaguars. Below are the snap counts taken for each player in Week 6, broken down into offense, defense, and special teams.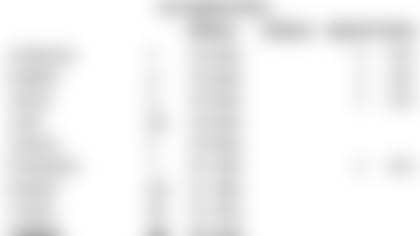 - For the first time since Week 1, the entire offensive line did not participate in all 59 offensive snaps. Though left tackle Andrew Whitworth, left guard Rodger Saffold and right guard Jamon Brown played in 100 percent of the offensive snaps, right tackle Rob Havenstein played in 98 percent with Darrell Williams coming in for his first game action of the season in the final two percent. Havenstein may have had an equipment issue, as Williams was only in for one play before Havenstein came back on the field.
     - Running back Todd Gurley was a workhorse in Week 6, taking 49 offensive snaps. Though he struggled to get the ground game going in last week's loss against the Seahawks, his 49 snaps were put to good use as he averaged 5.0 yards per carry for 116 yards.
     - Rookie tight end Gerald Everett took just 18 of the team's 59 offensive snaps, but made the most of his time on field. Everett scored the first touchdown of his career on Sunday on a shovel pass from quarterback Jared Goff.
     - Wide receiver Mike Thomas made his season debut in Week 6 taking two snaps on offense. Though he did not line up much as a wideout, Thomas did play 61 percent of the team's time spent on special teams with 22 snaps.
     - Overall, the Rams saw a significant decrease in the amount of snaps take on offense from last week to this week. Against the Seahawks, Los Angeles took 74 offensive snaps to Sunday's 59. That's in part to two offensive drives ending before they could start with the special teams touchdowns.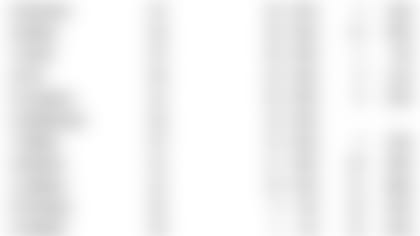 - After playing well in defeat against Seattle in Week 5, the Rams defense had another solid performance in Week 6. For the second consecutive time, middle linebacker Alec Ogletree, linebacker Mark Barron, and safety John Johnson took the most defensive snaps, playing in all 69.
    - In Week 6, Johnson further established himself as the new starting strong safety, while Cody Davis once again filled in for an injured Lamarcus Joyner at free safety. Davis took the majority of the team's defensive snaps, while Marqui Christian was rotated in as well.
     - Barron and outside linebacker Connor Barwin — who took 51 defensive snaps — led the Rams in tackles. Barron recorded eight combined tackles, one tackle for loss, one quarterback hit, and a sack on Sunday. Barwin also had one of his best games this season, notching seven solo tackles, one sack, and four tackles for loss.
     - Los Angeles successfully attacked the Jaguars' passing game, with cornerback Nickell Robey-Coleman intercepting a Blake Bortles pass late in the contest. While he played just 52 percent of the time — mainly when the Rams were in a nickel formation — his interception gave Los Angeles back possession early in the fourth quarter.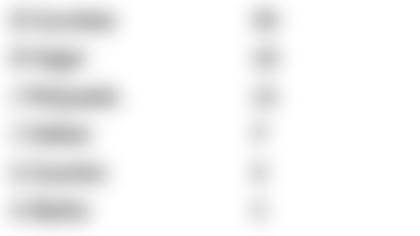 SPECIAL TEAMS SNAP COUNTS
     - Sunday's contest marked the first time in franchise history the Rams have blocked a punt and returned a kickoff for a touchdown in the same game. Cooper and Brown — who took 20 and 24 snaps on special teams, respectively — accounted for both touchdowns. Linebacker Cory Littleton has been an important contributor on special teams this season and blocked the punt.
     - Kicker Greg Zuerlein nailed both of his field goal attempts and each of his three point-after attempts on Sunday, playing 11 snaps in total. Zuerlein also kicked off six different times with each resulting in a touchback.