COLORADO SPRINGS, Colo. — Over the years, Rams defensive coordinator Wade Phillips and Chiefs head coach Andy Reid have had some battles.
With Reid as one of the most highly regarded offensive minds in the NFL and Phillips the same on defense, there's plenty to this upcoming chess match on Monday Night Football. The two men have schemed against one another as division rivals in the past — most notably when Reid was head coach of the Eagles and Phillips was head coach of the Cowboys during the first decade of the century.
From 2007-2009 in Dallas head coach, Phillips complied a 5-2 record over Reid — with the Cowboys beating the Eagles three times by a combined score of 78-30 back in 2009.
But the two schemers went also went head-to-head four times from 2015-2016 when Phillips was Denver's defensive coordinator and Reid had moved on to Kansas City. Reid's Chiefs came out on top in three of those four matchups, even beating the eventual Super Bowl 50 Champion Broncos 29-13 back in Week 10 of 2015.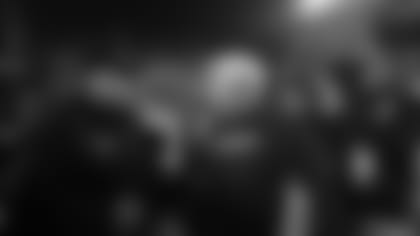 Both Reid and Phillips have both been coaching in the NFL for as long as they have because of their ability to adapt and adjust as the game has changed. And with Reid heading one of the league's most explosive offenses, Phillips said on Friday that he's seen plenty of evolution in Reid's scheme as the years have passed.
"Like any great coach, Andy Reid has progressed through the years," Phillips said. "Obviously, his offense — we played against him in Philadelphia way back. He was innovative then, and he's still at the top as far as getting his best players to get the football in different ways. And giving the defense problems — whether it's formations, or motions, those kinds of things. Andy can scheme defenses. If he knows you're in a certain defense, he can run the best play against you. So that's what he does well."