Sunday's game against the Packers came with special significance for one particular member of the Rams, and it wasn't either one of record-setters in running back Todd Gurley or defensive tackle Aaron Donald.
Instead, it was L.A.'s veteran cornerback Sam Shields. Week 8 against quarterback Aaron Rodgers and the Packers, meant a reunion for Shields, going against his former team.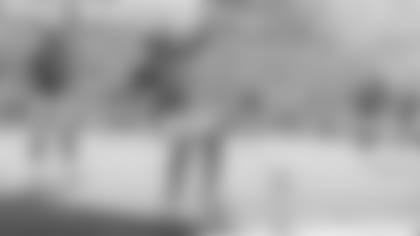 Shields joined the Packers as an undrafted free agent out of the University of Miami back in 2010 and went on to play five seasons in Green Bay, which included a major role as a rookie in the Packers' Super Bowl XLV run. In the NFC Championship game against Chicago that year, Shields had two interceptions, two deflected passes, a sack, and a forced fumble in a 21-14 victory.
Eight years later as a member of the undefeated Los Angeles Rams, Shields could be seen shaking hands and conversing with his former teammates in green and yellow during stoppages in play in one of Week 8's biggest matchups.
"It was good just knowing they still got love for me, of course I do too," Shields said. "They took care of me, they still support me and see all the love and I respect that. Most definitely still love over here."
Shields has seen more playing time in coordinator Wade Phillips' defense than maybe expected in 2018. The NFC West-leading Rams have leaned on a combination of Shields and fellow corner Troy Hill in the secondary since placing All-Pro corner Aqib Talib on injured reserve after Week 3.
On Sunday, however, Shields beat his former team in a different phase, stepping up huge for L.A.'s special teams.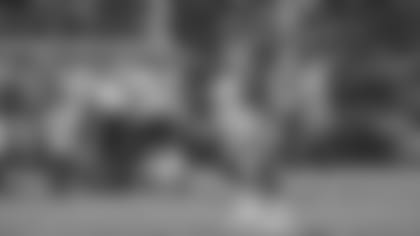 When quarterback Jared Goff, and even the nearly-unstoppable Gurley couldn't get anything going against a prepared Packer defense, Shields provided a glimmer of hope in a spooky first half for the Rams, who were back home for the first time in over a month.
With 8:29 remaining in the second quarter and the offense off the field once again with frustrations mounting in the Coliseum, Hekker calmly stepped forward on 4th-and-3 from the L.A. 45 and threw a strike to Shields, who was wide open for a gain of 12 yards and a much needed first down.
"It was a play we'd been looking at all week," Shields told reporters after the win. "People respecting my speed, we felt like if I could run fast and then stop, of course they were going to keep running. And that's what happened.
"It was an opportunity for me, an opportunity for the team. I definitely took full advantage of it — we got the first, we got the ball back."
Then on Hekker's fifth punt of the first half, Shields sped past blockers and met the 52-yard kick on Green Bay's one-yard line — successfully pinning Rodgers deep in his own territory. On the ensuing play, linebacker Mark Barron stuffed a rushing up the middle, forcing a safety and the Rams first points of the game.
Shields performance on special teams earned him a game ball from head coach Sean McVay — who frequently emphasizes the importance of his team executing in all three phases of the game.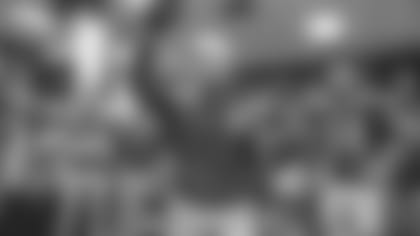 "Giving him a game ball, he certainly deserved that," McVay said. "Made a couple plays that were instrumental for the outcome, but what a stud he is. In talking about how much he loves football, that feeling you get in that locker room, be able to share that feeling of accomplishment with your teammates. That's what's so special about this game and it's great to have Sam on our side."
"We are going the right way — 8-0," Shields said. "We are going the right way — last week 7-0 — we knew what type of game this was going to be, we fought, we made some plays, they made plays, and that's the type of game this was going to be. At the end of the day we finished, and we did a hell of a job."