Running back Steven Jackson made countless plays over the course of his career as a Ram.
He made an impact from the time he entered the league as a first-round pick out of Oregon State. He rushed for 673 yards and four touchdowns as a rookie in 2004 — helping the Rams secure a playoff berth and defeat the Seahawks in the Wild Card round.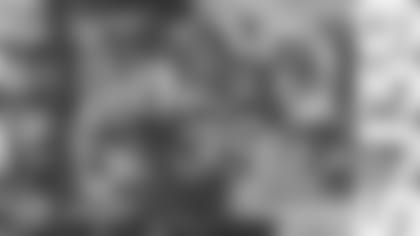 From there, Jackson recorded eight consecutive seasons with 1,000 yards rushing from 2005-2012 — his last season with the club. In the process, Jackson became the Rams' all-time leading rusher with 10,138 yards in 131 games.
Now as the Rams continue their 2019 training camp, Jackson has signed a one-day contract to retire as a member of the organization.
It's fitting for someone who has meant so much to the franchise. And as No. 18 in all-time rushing yards — one of just 21 players to eclipse 11,000 — Jackson has a case to eventually be inducted into the Pro Football Hall of Fame.