The Rams have plenty of storylines to follow entering 2018.
There's quarterback Jared Goff's third year (second in McVay's system), the new offensive option and deep-ball threat in Brandin Cooks, as well as the newly extended 2017 Offensive Player of the Year, running back Todd Gurley to watch.
And that's just on offense.
The most anticipated show in Los Angeles this season is certainly the Rams' defense, which features a cast of All-Pros in corners Aqib Talib and Marcus Peters, plus defensive linemen Ndamukong Suh and Aaron Donald.
And the director? Defensive coordinator Wade Phillips.
With showtime approaching, one defensive storyline is beginning to take shape at training camp in Irvine. It's the story of supporting cast member, veteran corner Sam Shields.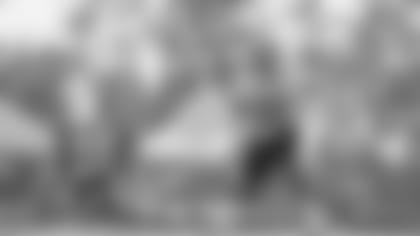 A mob of media members surrounded Shields following the much-anticipated first padded practice on Sunday. With players in pads, coaches are able to better evaluate the defense, work on the run game more realistically, and generally experience a more energetic session.
Sunday's practice was of special significance for Shields, who the Rams picked up after he was released by Green Bay in February of last year.
The former Pro Bowler last wore football pads on Sept. 11, 2016.
That day, Shields suffered a concussion in a Week 1 contest against Jacksonville that sidelined him for the remainder of the season. Due to the severity of the injury and a history of prior concussions, Shields elected to sit out the entire 2017 season in order to fully recover.
"Man it's a blessing," Shields said of his return to football. "I mean two, almost two-and-a-half years out and you know — it's hard mentally for anyone to come back and put these pads on."
Shields is currently slotted behind veteran Talib and former Chief Peters in the Rams' secondary. While defensive stars like Talib and Peters show up in headlines, Shields offers an experienced professional resume and impressive skill set that may be overlooked according to head coach Sean McVay.
"He's doing a great job," McVay said of Shields. "He's one of those guys — you talk about a lot of the big-time guys that we've signed, but I think people forget what a productive player Sam's been in this league."
To serve as a reminder: Shields won Super Bowl XLV as a rookie with Green Bay in 2010. In the NFC Championship en route to earning a ring, Shields was a nightmare for Chicago, recording four solo tackles, two deflected passes, two interceptions, a sack, and a forced fumble in a 21-14 victory.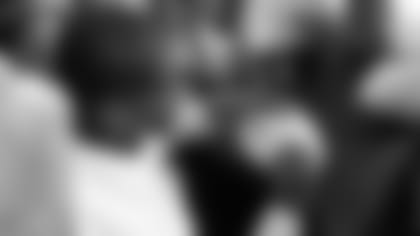 Over the next five seasons, Shields routinely battled for a starting role and largely succeeded, serving as Green Bay's No. 1 corner for much of his career… when healthy.
Injuries have plagued the 2014 Pro-Bowler throughout his career. In the Super Bowl, Shields injured his shoulder. In 2011, a concussion forced Shields to miss Week 7, and from 2012 to 2014 Shields missed games due to ankle, knee, and hamstring injuries.
In a "what have you done for me lately" business, Shields joins the Rams likely facing questions as to whether or not he will No. 1, return to the field with the same production before his time off, and No. 2, stay healthy.
Shields isn't thinking about all of that. When asked if he is able to eliminate the fear of suffering another injury, Shields responded confidently.
"You have to," Shields said. "Mentally you have to be strong and if you had those thoughts, you would be behind. So there's no way I could have those thoughts — I just have to keep pushing."
"Injury-prone" athletes fall under microscopes and even receive criticism. They can be written off completely, labeled as busts, and are often showered with "what ifs" and "if onlys." While nothing is guaranteed in Shields' return to football, he seems poised to excell, equally devoting his mind to a patient long-term recovery and the physical daily grind of playing in the NFL.
"I have a tough mind, I'm not going to lie — I guess that's just a gift that I have," Shields said. "I've been through a lot, I took time off and now I'm here and I'm doing a hell of a job."
Coach agrees. In the first week of training camp, McVay said Shields has made an impression and has worked well with his staff.
"He's doing a great job," Mcvay said. "Elite man-to-man skills, unbelievable lateral agility and just short space quickness. He's a great guy. Really been impressed with the way he's been receptive to [cornerbacks coach] Aubrey [Pleasant] and [safeties coach] 'E' [Ejiro Evero] in terms of coaching him up on some nuances and maybe some fundamentals that he hasn't worked on when he was in Green Bay."
Shields' mental strength is well supplemented by the physical abilities McVay called "elite."
Just ask fellow "ball-hawk" in Phillips' defense, Marcus Peters.
"Ball-skills Shields, man — cat-like movements," Peters said on Saturday. "He's an amazing ball player."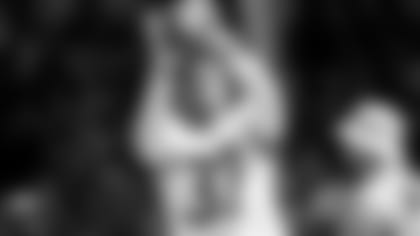 "Ball-skills Shields," a University of Miami product entered the NFL by beating the odds. Shields played wide receiver for the majority of his college career, switching to corner before his senior year at "The U," after an underwhelming tenure as a wideout. In good time, the position change paid off and Shields was signed as an undrafted free agent in Green Bay.
Now with the Rams, Shields is facing an entirely new beginning with a different brand of odds stacked against him.
Joining the likes of fellow Super Bowl champion Talib and top corner Peters, Shields is expected to play an entirely different role than in Green Bay, providing support to the Rams' talented secondary duo.
This fall, the time will come when one of Phillips' All-Pro corners checks out of the game and slaps Shields' hand as he steps on the field for the first time in nearly two years.
When that day comes, Sam Shields will begin to write the next chapter of his story. It's the story of football player who forced his way in the league, shined in the spotlight, pushed his body to its limits, rested when he needed it most, and is wound up aligned with the stars in L.A.