CHICAGO — It was an uncharacteristic night for Los Angeles' offense.
You've probably seen the numbers by now. Just 214 yards, 14 first downs, six points.
Yes, head coach Sean McVay took full responsibility for what went wrong offensively — while also giving due credit to the Chicago defense.
But what did the Bears do to knock the Rams out of their rhythm? McVay first pointed to defensive coordinator Vic Fangio doing a few things differently based on the Rams' personnel.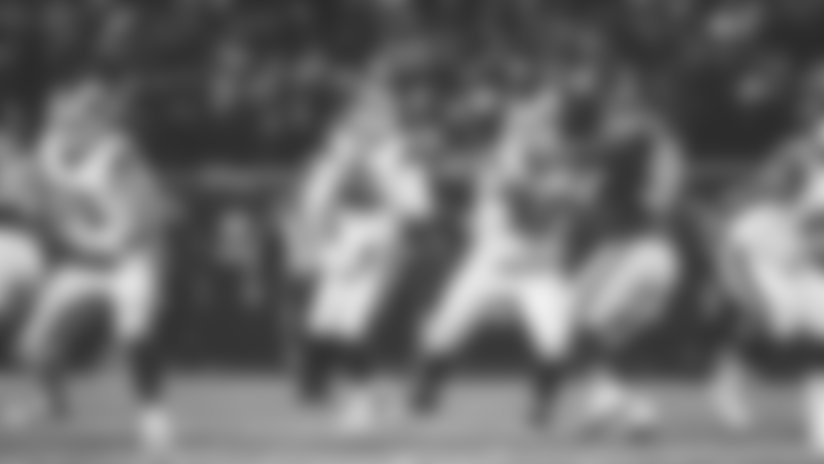 One factor in Los Angeles' effectiveness on offense over the last two seasons is how the Rams use three wide receiver sets on nearly every play. That usually puts defenses in their nickel packages to best stop the pass.
But it's not how Chicago attacked L.A. on Sunday night.
"They were playing a lot of base defense to '11' [personnel] and they got into some structures where they were basically playing six guys at the line of scrimmage and we felt like the best way to be able to move the football was going to be throwing it," McVay said. "We'll go back, look at the tape, I'll look at myself critically and make sure I learn from a lot of the bad decisions that I did make for us."
Much of the time when teams have stacked the box against Los Angeles this season, the Rams have been able to successfully throw it. The offense, however, was unable to do so on Sunday night. That, in turn, often put the Rams behind the chains.
L.A. has been one of the best teams in the league on first down this season. In Sunday's game, the team continually was unable to stay ahead of the chains on first and second down.
"They would have a great first down, put us in bad positions on second and third downs, and we weren't efficient on third downs," wide receiver Robert Woods said.
"Anytime you are playing in a game like this with a great defense like this and you get behind the chains, it's going to be really hard to convert," wideout Brandin Cooks said. "That first-down efficiency tonight was not in our favor."
As quarterback Jared Goff pointed out, it's not an issue unique to the Rams offense. But when a team is unable to be efficient on early downs, it has a big trickle-down effect. And that's why you see a team that has averaged 6.5 yards per play all year held to just 3.5 yards per play in Week 14.
"Yeah, you want to stay ahead of the chains for sure and try to stay out of those 3rd-and-long situations and I think that's no different for any team in the league and we are no different," Goff said. "When you get in those situations it can be hard, but again it starts with being good on first and second down and that starts with me and just trying to get the ball moving and everything rolling."
Goff pointed this out, too — this was a game fairly reminiscent of the Rams' loss to the Vikings midway through last season. Things just didn't work right for the club offensively, and that downed their chances. But the Rams will look at themselves critically in order to best respond for a big game against the Eagles next week.
"This game and I think last year, I think the Minnesota game, you just look back at as really big adversity that we've faced, especially offensively and we responded from that and expect to respond from this," Goff said, adding the Rams have "[a] lot of resilient players and I know myself and a lot of those guys have been in much worse situations than 11-2 with three weeks left and a lot of stuff to learn from, it'll be good."