On-site parking at SoFi Stadium is limited and must be purchased in advance. Offsite parking is available through the City of Inglewood.
Additional transportation options below include public transportation, taxis and ridesehare.
How to Purchase Parking
Parking must be purchased in advance, if available.
Ticket holders are also encouraged to explore offsite parking, public transportation and rideshare. More information can be found below. *Third-party vendors are not affiliated with the Los Angeles Rams or SoFi Stadium.
Rideshare
Dedicated rideshare locations will be available north of SoFi Stadium on Kareem Court via Pincay Drive. Guests are encouraged to utilize 3178 Pincay Dr, Inglewood, CA 90305 as their drop off and pick up location when requesting rideshare services.
Bus Shuttles
Rally offers affordable, luxury bus shuttles to SoFi Stadium from 35+ locations around the greater Los Angeles region. You can purchase a round-trip ticket from confirmed Rally Points or request new pickup spots.
Food and beverage is permitted onboard so you can start your gameday during the ride. Rally buses typically arrive three hours before kickoff so there's plenty of time to tailgate with friends. Plus, enjoy amenities onboard, such as wi-fi & charging ports, restroom and comfortable bucket seats.
Find your game and book a ride HERE or on the Rally app.
Public Transportation
Guests interested in using bus or rail to travel to the game are encouraged to check their preferred form of public transportations' website for trip planners and more information. More information can be found below:
Taxi Service
You can download the Yellow Cab mobile app to use to plan trips in advance or follow the instructions below.
What Guests Need To Do:
1.    Contact the dispatch center via phone at 800-808-7293
2.    Tell operator you have a quick code for pickup, Quick Code: 'SOFI"
3.    Provide name, number driver can contact upon arrival and time pick is needed (If a trip is needed now, simply say "I'm ready now")
4.    DONE! The first available driver will be dispatched to taxi location on Kareem Ct.
Limited Mobility and Accessible Parking
Accessible parking is available to individuals with a valid parking pass on a first come, first served basis in all parking zones. Guests with a valid accessible license plate or hangtag combined with a parking pass will be directed to park in an accessible parking space. The individual whom the accessible license plate or hang tag was issued to must be present.
For guests parking off-site, ADA drop off and pick up is available north of the stadium on Kareem Court in conjunction with rideshare drop off and pick up.
Mobility Assistance Shuttles are available for guests needing mobility assistance in the Brown Zone, Orange Zone, Purple Zone and Blue Zone. Shuttles are available beginning three (3) hours prior to kickoff and until one (1) hour post-game (parking operations reserves the right to cease or modify routes of some of the shuttles based upon current traffic conditions).
Tailgating
A limited number of tailgating spots are available in the PINK ZONE only. Tailgating spaces consist of a 9ft by 18ft parking stall with a 9ft by 6ft tailgating section behind the parked vehicle. Tailgating in lots other than the Pink Zone will be strictly prohibited and enforced. Pink Zone opens 5 hours prior to kickoff. All other zones open 4 hours prior to kickoff.
Please click here to review a vehicle comparison to see which parking pass you may need for your vehicle.
Oversized Vehicles
Oversize vehicles are defined as Recreation Vehicles (RV), Limousines, Shuttles, Buses, motorcoaches or any motor vehicle that resembles the aforementioned vehicle descriptions. Oversize vehicle parking is located in the PINK ZONE – (Lot P only) and a parking pass is required; vehicles without a pass will not be admitted. The Pink Zone is the only zone able to accommodate oversized vehicles at SoFi Stadium.
Sprinter vans, or similar type vans, with an extended wheelbase trim option shall be considered an oversized vehicle and require a "PINK ZONE - (Lot P only)" parking pass. All other sprinter vans, or similar type vans that do NOT have the extended trim option are not considered an oversized vehicle and will be permitted to park within all other parking lots.
Accessing Your Mobile Parking Pass
All parking passes are accessible through your Rams Account Manager via your mobile device. We highly encourage fans to save your parking pass and tickets to your wallet before arriving at SoFi Stadium. For more information regarding mobile ticketing, click here.
COVID-19 Impact
If the current parking plan changes based on local regulations due to COVID-19, all purchasers will be notified of alternatives. If capacity in the stadium is limited due to COVID-19 and you are not allowed to attend specific games, you will be refunded for impacted games.
Frequently Asked Questions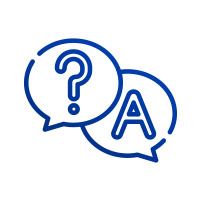 How do I renew my parking for the 2022 season?
Due to ongoing construction around SoFi Stadium, parking lots will change each year. In order to best serve our Season Ticket Members, prior to each season we will start a new season parking process based on SSL spend beginning with VIP, Club then Premier seats. If on-site parking stalls remain, Reserved seats will then have an opportunity to purchase. Parking renewals will be wave based every year.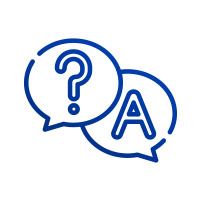 How can I access my parking pass?
Parking passes are mobile only and are accessible through your Rams Account Manager via the Rams Mobile App. To learn how to access your parking passes or tickets on gameday, please visit our Mobile Ticketing page. We encourage guests to add their mobile parking passes and tickets to their mobile wallet prior to arriving at SoFi Stadium.
Parking Terms & Conditions
The following parking terms and conditions are set in place to provide fans a safe and memorable gameday experience at SoFi Stadium. A few terms and conditions are:
All guests must abide by the Rams Fan Code of Conduct.
All guests with a parking pass (non-tailgating and tailgating) must comply with the Parking Terms and Conditions.
One vehicle per one parking pass.
Parking lots open 4 hours prior to kickoff.
Please see below to view our Ticketing and Parking Terms and Conditions.
Tailgating Rules and Regulations
Tailgating will not be allowed outside of dedicated tailgating areas.
Tailgating activities will only be allowed within the time period designated by SoFi Stadium and Hollywood Park.
Tailgating activities shall cease at kick-off.
Tailgating in an ADA marked parking stall is only permitted in dedicated tailgating areas with a valid ADA placard. Additionally, all ADA marked paths of travel must remain unobstructed.
Tailgating in electric vehicle marked parking stalls is prohibited.
Overnight parking or storage of equipment by guests in tailgating areas is prohibited. Any vehicles or equipment left overnight will be towed or removed at owner's expense.
All vehicles within tailgating areas must follow any instructions given by SoFi Stadium and Hollywood Park personnel.
Guests who fail to abide by SoFi Stadium and Hollywood Park personnel may be subject to immediate ejection from Hollywood Park without reimbursement.
There is no reserved parking within parking lot tailgating areas. Guests that wish to park next to a family member or friend must arrive at the parking gate and lot at the same time, and both vehicles must have the approved tailgating parking passes for the designated tailgating parking lot(s). Access to the parking lot tailgating areas is on a first come, first served basis. There are no "in and out" privileges granted for vehicles and the saving of parking spaces by guests for other guests is prohibited.
The use of tents within parking lot tailgating areas is allowed so long as the tents do not encroach into the marked fire lane. No stakes or through-surface inserts (e.g., tent poles) may be driven into the ground without prior permission.
Vehicles exceeding a size of 9 feet by 18 feet are not allowed within parking lot tailgating areas.
Sidewalks and pedestrian walkways shall remain clear and unobstructed at all times.
Natural gas and propane grills are allowed within parking lot tailgating areas. Charcoal grills, wood stoves, oil fryers, open-pit fires, and/or other cooking stations will not be allowed in any tailgating areas
Glass containers are not permitted. All drinks shall be placed in plastic or other non-breakable cups or cans unless otherwise authorized by SoFi Stadium and Hollywood Park personnel.
Sale of food or beverage items by guests is prohibited. Unauthorized private catering companies are strictly prohibited.
In parking lot tailgating areas, guests may bring and prepare food for consumption by their family and friends only.
Small portable electric generators (600W or less) are permitted in parking lot tailgating areas. Electrical cords cannot be placed across parking areas/drive aisles or in areas that would create a hazard for any guests.
Unregistered motorized and non-motorized vehicles are prohibited in tailgating areas, including, without limitation, golf carts, Segway's, skateboards, scooters, and hoverboards. Bicycles are permitted in tailgating areas only at designated bike racks.
Drones, remote-controlled unmanned aerial vehicles or other similar motorized vehicles/devices are prohibited. Possession or operation of such devices may result in immediate ejection from the site and may also result in confiscation of such devices by security and law enforcement.
Portable public address systems are not permitted. Amplified sound systems cannot be used at excessive volumes and playing music with inappropriate language (profanity, slurs, etc.) is prohibited.
The use of megaphones, airhorns, and other noise making devices is prohibited.
Advertising or commercial activities by guests are not permitted. Guest vehicles with exterior advertisement (e.g. wraps) are not allowed in the parking lot tailgating areas even with a valid tailgating parking pass. No commercial advertisement hung or displayed on guest vehicles, tents, signs, or by any other means possible is permitted.
Selling of items or soliciting of any promotional or marketing activities by guests is prohibited.
Disorderly conduct is not permitted.
Picketing, political campaigning, signature gathering, or soliciting or distribution of any kind, including promotional marketing, is not permitted within the tailgating areas and any other parking lot.
Weapons or firearms are strictly prohibited. This extends to both real weapons and fake weapons, such as toy guns, swords, knives, hatchets, or bombs that might be part of a costume.
Vehicles are parked within the parking lot tailgating areas at the owners' risk. SoFi Stadium and Hollywood Park and/or its agents are not responsible for fire, theft, damage or loss of/to vehicles or any other article left in parking lot tailgating areas.
Tailgating areas must be kept in a neat and orderly condition, and all trash must be disposed of in proper receptacles. Guests must return their area back to its original state before entering the event. Trash bags must not be left beside a car or otherwise outside of a trash receptacle within the tailgating area.
Liquids other than water may not be poured out onto the ground.
Guests must abide by the Tailgating Drug and Alcohol Policy at all times.