Can't make it to the game? Donate your tickets and give someone the gift of gameday at SoFi Stadium!
Ticket donations cannot be done through the Rams app; must be done through a desktop or the web browser on your phone.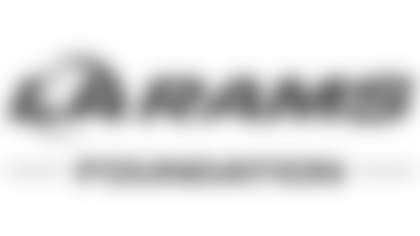 Los Angeles Rams Foundation
The Rams Foundation aims to inspire change with a focus on providing access and opportunity, driving equity and fighting for equality for all Angelenos. Through a variety of charitable partnerships and initiatives, the Rams Foundation works to address issues of poverty including education inequities, food and housing insecurities, community-police relations and youth mentorship. Tickets will be donated to the Northeast Lincoln Tigers, Kenny Washington Memorial Scholarship recipients, Inglewood Rams flag football participants, League of Champions girl's flag participants and other non-profits.
Tickets cannot be donated using the Rams mobile app. You must log-into your Rams Account Manager through a desktop or the web browser on your phone.