Rams Community | Los Angeles Rams - therams.com
Mark Ashford
On April 16, 2016, I woke up and noticed a golf ball sized lump on the right side of my throat. I went to the emergency room and had many test performed. The doctor referred me to a specialist, but the appointment was 8-weeks out. My wife called every day looking for any cancellations and got me an appointment only six days later. It turned out that I had a 3-inch tumor in my throat. I quickly learned what "surreal" felt like! I couldn't believe that this was happening to me. The treatment plan required 40 minutes of targeted radiation, 5-days a week, for eight weeks straight.  The radiation treatments were coupled with chemotherapy sessions too.  Like many cancer patients, it was all I could handle physically. Your life forces feel as though they are being drained from you. It was, by far, the toughest experience of my life, mentally. Facing your mortality is very emotional and sometimes very dark. Without the care and support of my doctors and family, especially that of my wife and kids, I am not sure I could have endured.
The Rams also were a part of my recovery. I was in the hospital getting a chemo treatment when the window to buy my first season tickets came up, so my son completed the process for me. I missed that first game at the Coliseum against the Cowboys because I was too weak to go, but I played every other game that year, feeling weak or not. After a long and slow recovery, I was able to run (jog) a half marathon only one year later! After my cancer experience, I re-evaluated my priorities in life. I retired from my career and became a volunteer High School JV Football Coach. I am still coaching today. Go Ontario Christian Knights!  And, of course, GO RAMS!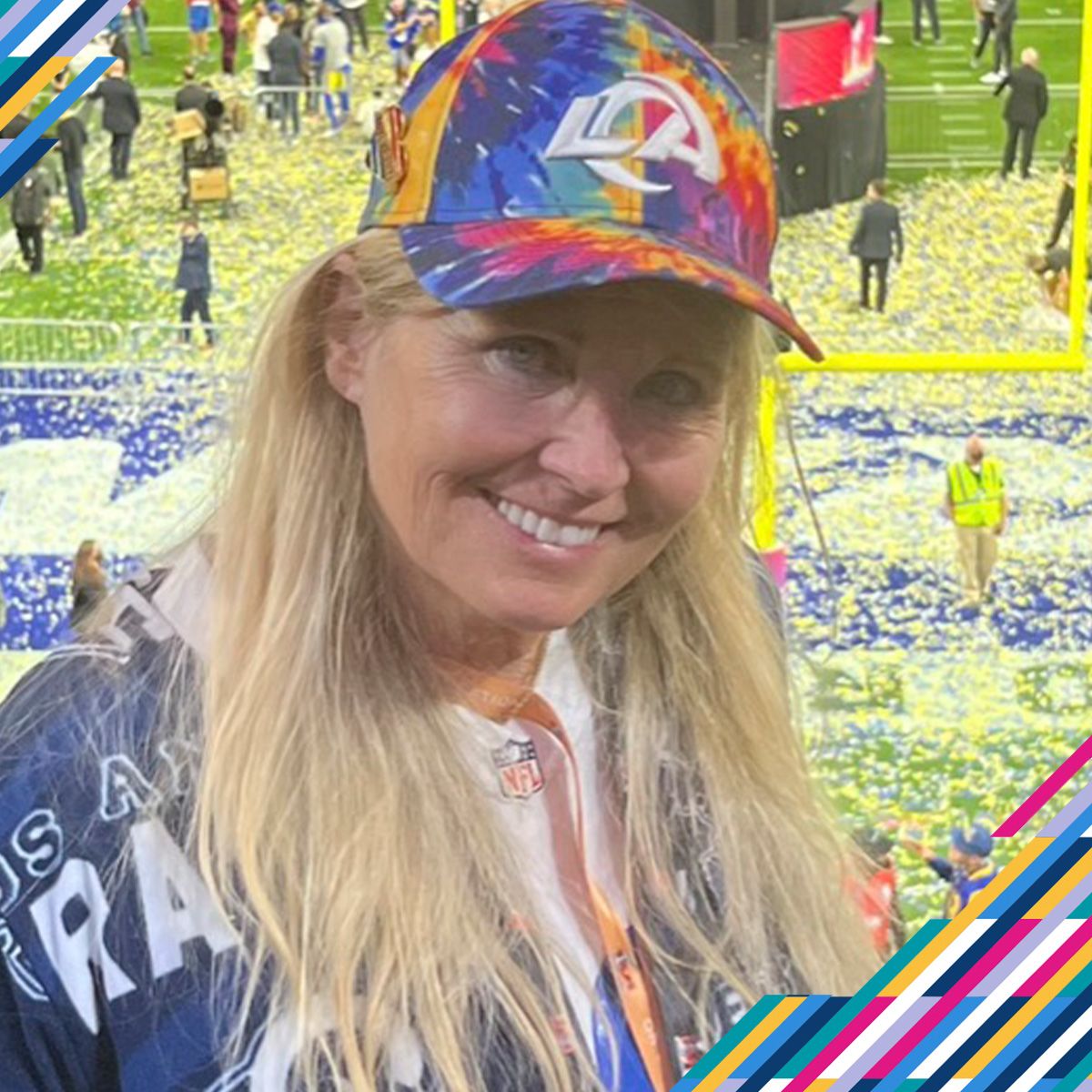 Jill Carlton
After surviving a near-fatal motorcycle accident 10 years prior, Jill thought her long years of multiple surgeries and rehab was finally in her rearview mirror. But on Jan. 2, 2020, Jill, a Pilates studio owner and fitness professional, was blindsided with another health blow when diagnosed with stage 2 invasive lobular breast cancer, despite yearly mammograms, monthly self-checks and no family history of cancer. Luckily, she was able to have a successful mastectomy and reconstruction at UCLA at the end of February 2020, right before Covid-19 caused many surgeries to be postponed.
Despite all the bumps in the road, Jill embraces all life's experiences without regret, no matter how challenging, as it is all a part of our God-gifted journey that ultimately leads to our best purpose.  Jill's passion is improving lives through Pilates and putting her Pink Ribbon Pilates certification to good use on herself, as well as her other clients battling cancer of all kinds and other chronic conditions. She feels blessed to be able to use her own personal experience and professional training to support others through their diagnosis and rehab to help them feel better in body, mind and spirit. Jill believes in celebrating a proactive and positive life to the fullest, finding value and joy in even the curves and obstacles along the way, as in her favorite Hunter Thompson quote -- "Life is not a journey to the grave with the intention of arriving safely in a well-preserved body, but rather to skid in broadside, thoroughly used up, totally worn out, and loudly proclaiming, 'Wow what a ride!'"
As a lifelong Rams fan and season ticket holder since their return to LA, one of Jill's great joys is being a member of the Ramily! She is very grateful for the opportunity to be a Crucial Catch Captain representing such an amazing cause. She wants to remind everyone to get regular cancer screenings to catch and treat it early. For mammograms, Jill strongly recommends taking advantage of the newer 3D mammography technology if available. When her new UCLA doctor offered her the choice of 2D or 3D, she warned her the 3D might be an extra cost so Jill almost stayed with the regular 2D one she had done every year without any problems. She was glad she didn't since she now strongly believes that opting to try the 3D one for the first time resulted in the "crucial catch" of this elusive type of cancer. The small extra fee was well worth discovering a cancer that may have ended up growing until the next year's mammogram.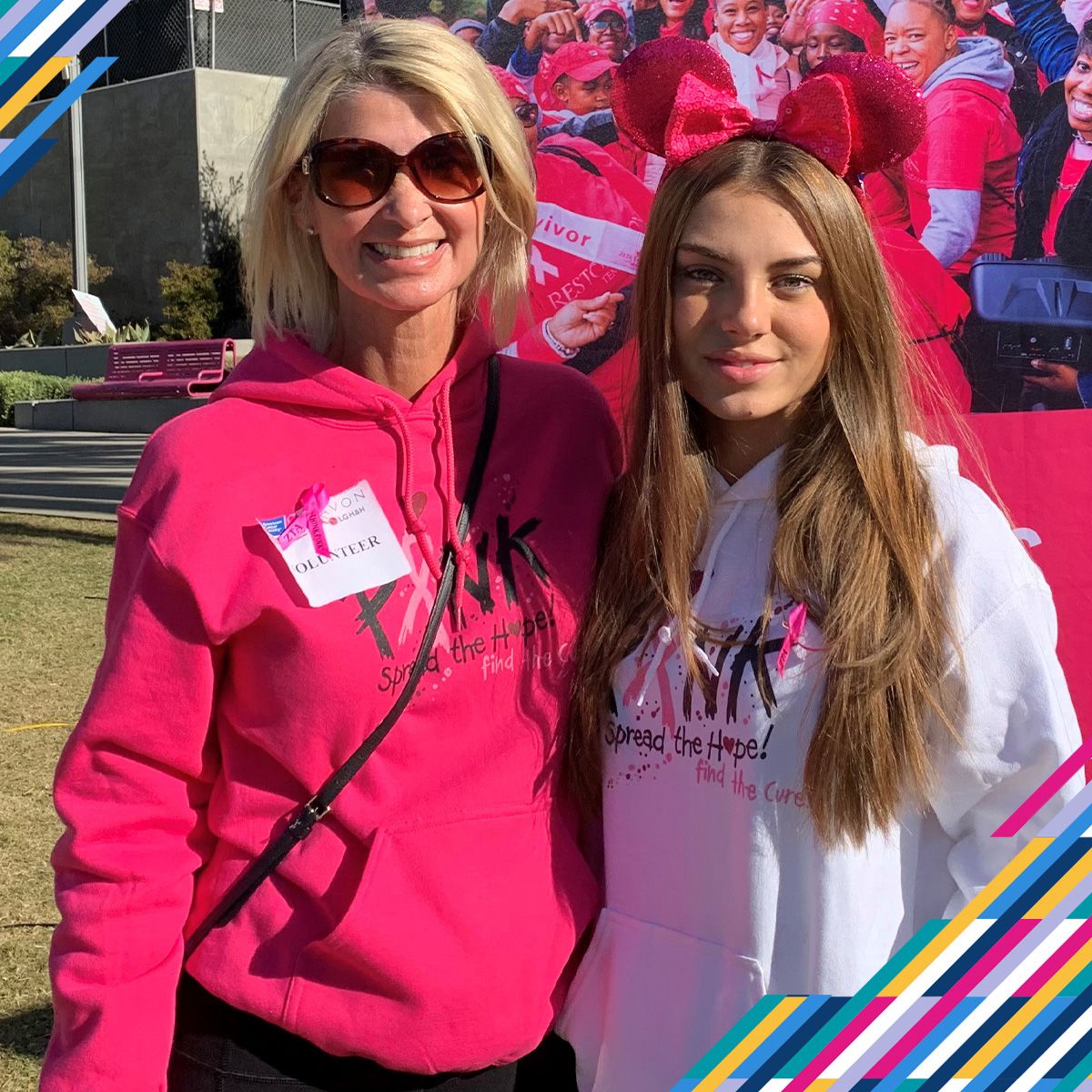 Catherine Carmichael
Catherine Carmichael is a breast cancer survivor and mother to actress, Caitlin Carmichael.  Catherine raises and supports her daughter through her growing acting career with an ongoing dedication to faith, education, and philanthropy.  Catherine had been active with Relay For Life, American Cancer Society's grassroots support campaign, while working at Synovus Bank in Tifton, Georgia.  She reconnected with American Cancer Society after she relocated to Los Angeles to continue support and as a cancer survivor.  Even while at filming locations throughout the country, Catherine continues her philanthropic devotion and leadership, by participating with her daughter in Making Strides Against Breast Cancer in Utah, Los Angeles, and virtually in Puerto Rico.  Catherine continues to recruit families to join in her support, a testament to her selfless spirit and bravery.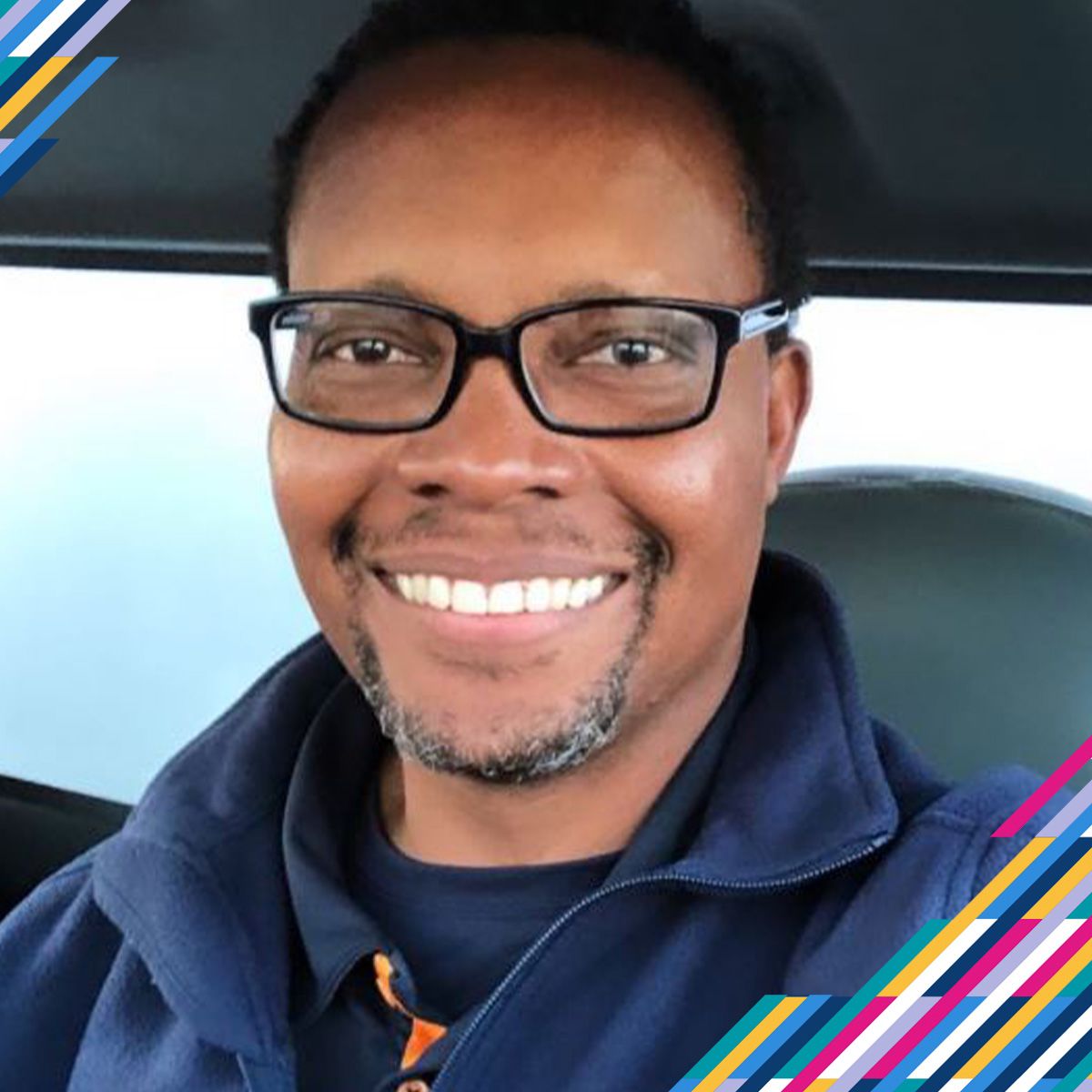 Roy Daniel
Roy was diagnosed with Multiple Myeloma in February 2006. Throughout his treatment at Cedars Sinai, by Dr. Robert Vescio, he has conquered two relapses and is currently in partial remission. Upon his first diagnosis, Roy and his family found out that he had a lesion one inch away from his spine. The tumor was removed, broken ribs repaired, and only the six metal screws in his back remain of his first surgery. He continues to strive despite pain and issues that come with Multiple Myeloma. He is the family hero and is continuously supported by his wife of more than 20 years, two children, and six grandchildren, as well as a host of supportive friends and family.
Kim Perez
Kim was diagnosed with two different types of breast cancer in January 2022 through her annual mammogram. It's never the right time - especially in her role as the oldest of five siblings and primary caretaker for her 83-year-old mother.
She knows how to work through hard times and being the first to tackle new challenges or taking one for the team. This is true for how she is fighting her battle with cancer.
Being the oldest sibling of five kids, she is not used to being the one who needs help. She knew she needed to dig deep and find her strength and get support to get her ready for six rounds of aggressive chemo (four different types), mastectomy, 15 rounds of radiation and 12 more targeted chemo treatments post-surgery. Not to mention taking the inhibitor drug for the next 20 years.
As she battles the fight of her life, she continues to be the nucleus for her family. She continues to dedicate herself to her career. She uses her late husband's memory, Ernie, to give her the strength and the desire to fight. All the while Kim battles this beast of a disease with humor, love, and clear will to take this head on.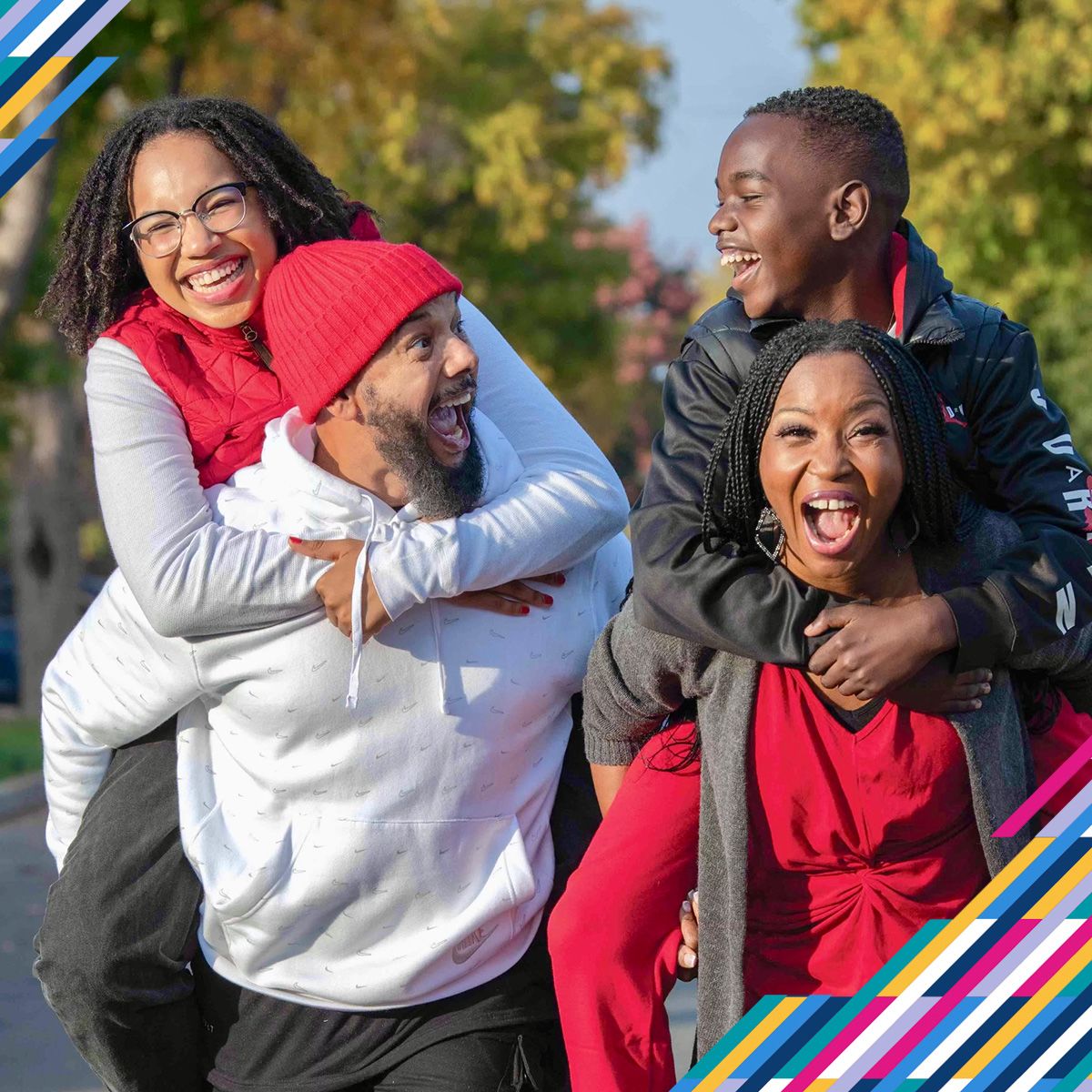 Caleb Jones-Moreno
Cedars-Sinai cancer patient Caleb Jones-Moreno is truly an inspiration. Diagnosed with stage four bone cancer, Caleb has undergone twenty-six rounds of chemotherapy, thirty-two radiation therapy treatments and six surgeries with more ahead. Despite the challenges Caleb faces, he remains upbeat and smiling. He and his family share his story all over the world to help others and inspire strength. Caleb loves sports and is excited to be able to participate in this experience with the Rams!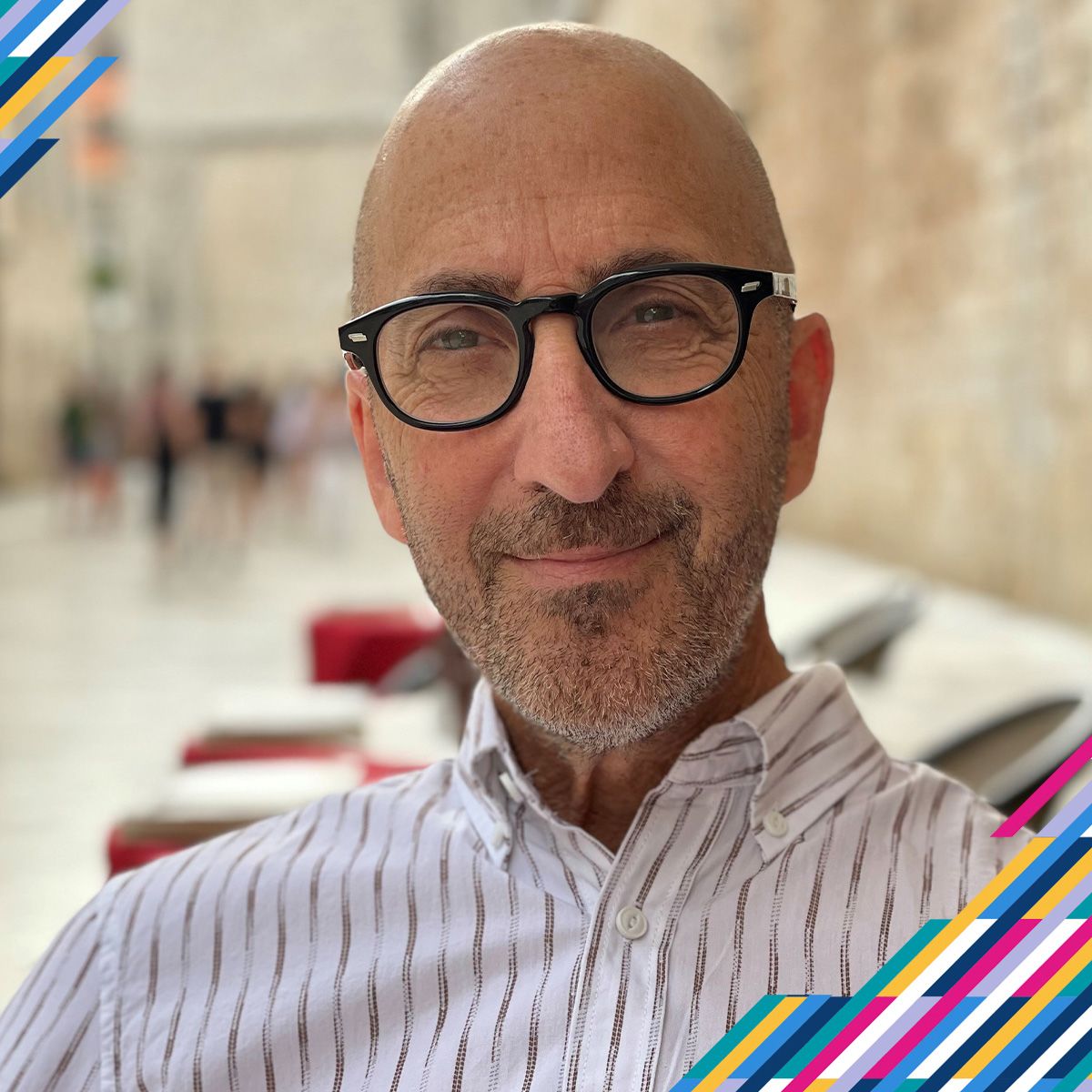 Anthony Marguleas
Many know Anthony Marguleas as a devoted husband, father and leader in the community who is the owner of Amalfi Estates. But some may not know why the American Cancer Society is so important to him. When Anthony was only 26 years old, he was diagnosed with a rare form of cancer - rhabdomyosarcoma - typically seen in children. He was treated at Lucille Packard Children's Hospital at Stanford with chemo and radiation. He was given less than a 30% chance of survival until he finally got a bone-marrow transplant. This experience saved his life and led him to meet his wife, Sue, an oncology nurse. Today, Anthony continues to give back to the community by donating ten percent of the net commissions from his team at Amalfi Estates to one of six charities: The People Concern, American Cancer Society, Wags & Walks, Homeboy Industries, Make-A-Wish, and Heal the Bay. Since 2015, Amalfi has donated more than $2 million to charities.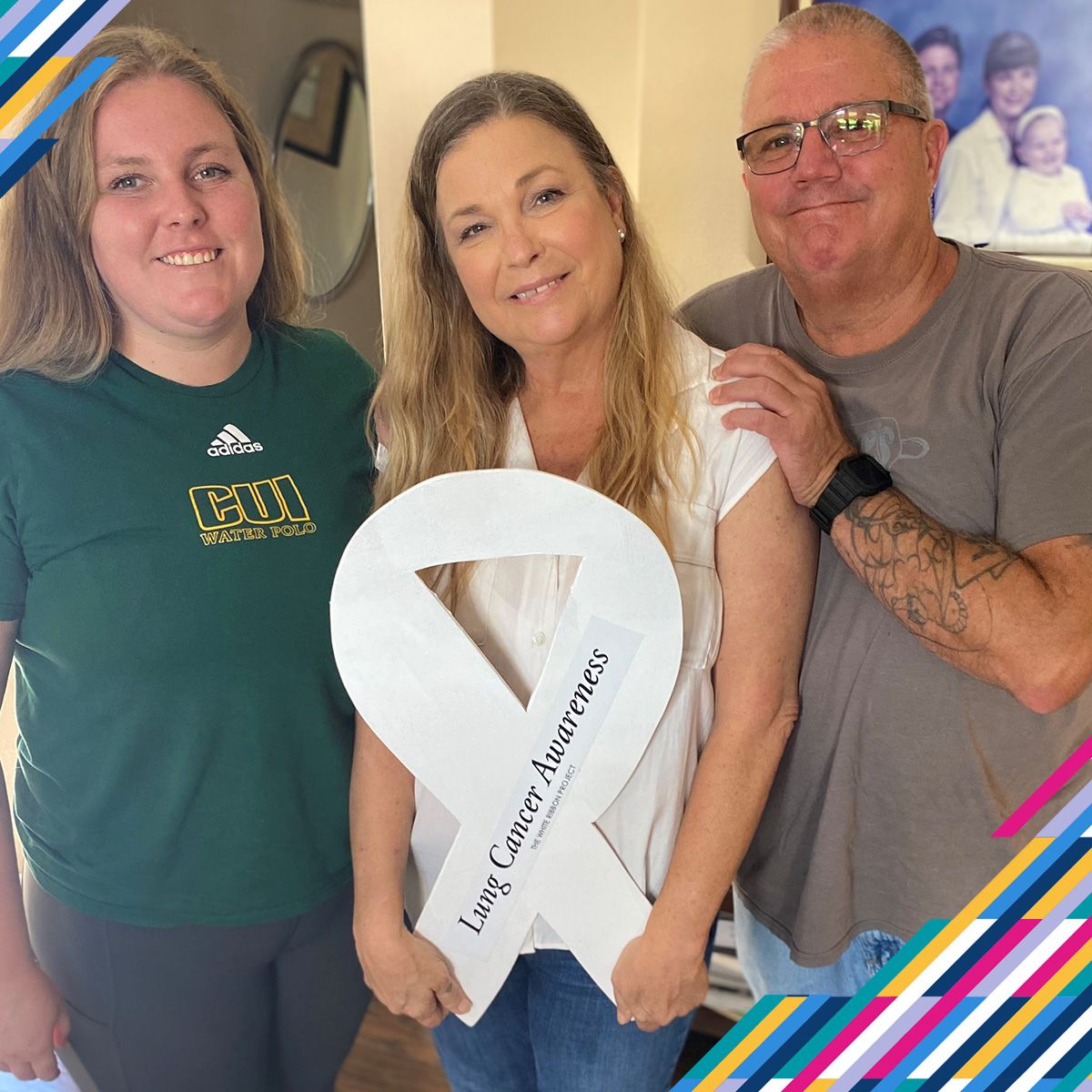 Diane Miller
We had just moved our daughter, Josie, into her dorm, and it felt like such a wonderful accomplishment. We were all so happy. I was looking forward to watching her water polo games in the spring. The future was bright.
I was having back pain and went to physical therapy thinking I hurt myself while working out. After the first treatment of massages and stretches, the pain increased and just worsened. I ended up going to an orthopedic surgeon thinking I had a herniated disk or something else. After an MRI and CT scans, I was diagnosed with stage 4 non-small cell lung cancer (NSCLC). This was incredibly shocking and devastating to my whole family. I was healthy, I rarely got sick, I worked out, I hiked several times a week and ate healthily. How could this be possible? All I could think about was my family, and what would happen to them.
The diagnosis took me to a very dark place, it was brutal. I felt like I was dog paddling in the middle of the ocean desperate for a life preserver. Then one day I asked for a White Ribbon through the White Ribbon Project website. I had read about the founders, lung cancer survivor Heidi Onda and her husband Pierre. They were making ribbons and sending them to survivors. This was amazing! I never saw any ribbons or any symbol of support for lung cancer before. A month later, Rams Legend Chris Draft delivered my ribbon in person. It was a life changing meeting. After talking with Chris, he inspired the advocate in me. I began delivering ribbons and meeting other survivors, spreading love and community every chance I got. I want to help remove the stigma of lung cancer, that somehow people deserve cancer. This stigma impedes desperately needed research funding. It's my mission in life to bring awareness to this horrible disease.
Anyone with lungs can get lung cancer. Nobody deserves cancer. We can do better.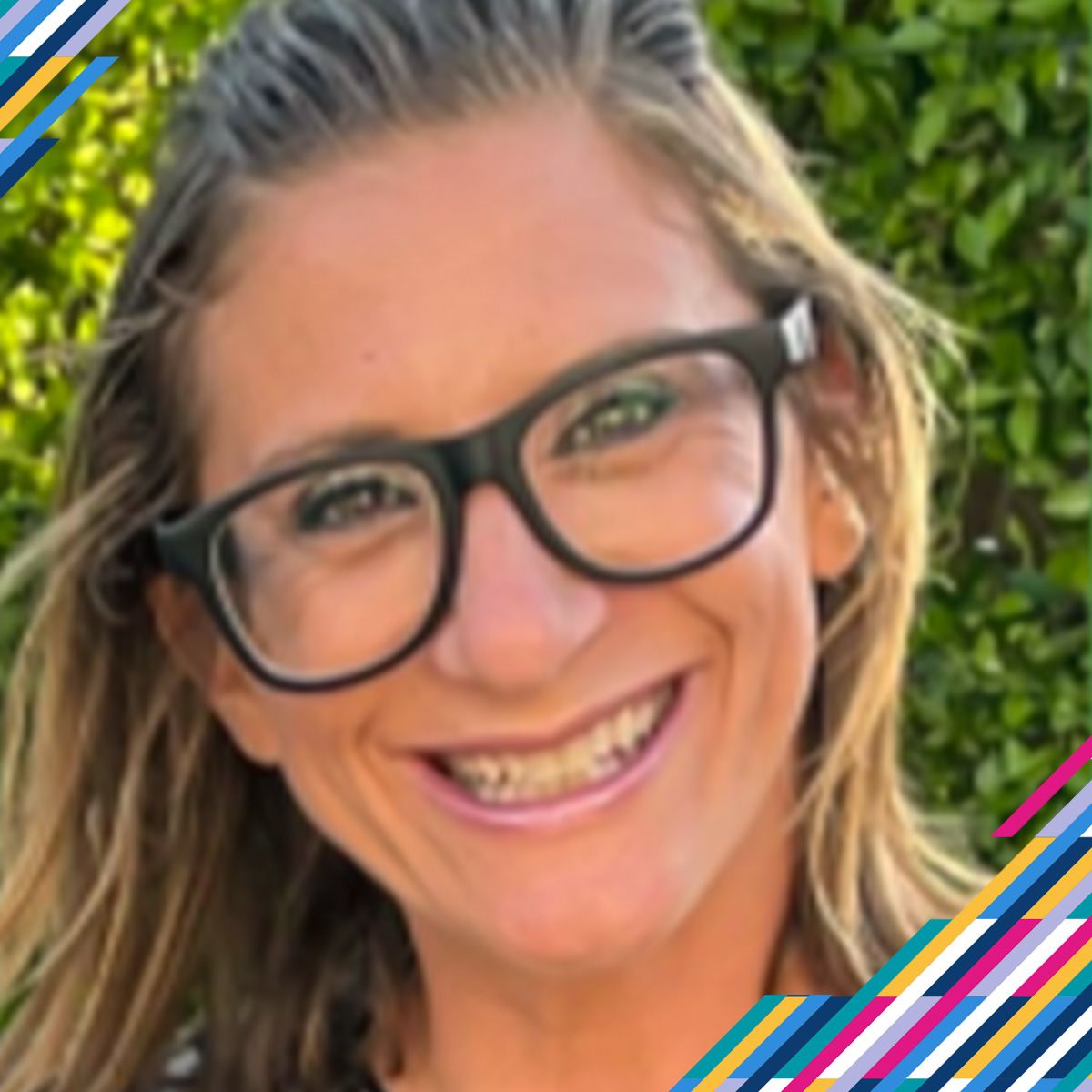 Mel Ramsey
Mel was diagnosed with breast cancer in January, 2022, sixteen days before her 46th birthday. Cancer was discovered after her first-ever mammogram.
"Statistically, there is no reason I should have cancer. I've been vegan for eight years, I'm on a healthy meal plan, and I'm an ultra-distance runner and extreme endurance athlete. I also have no history of cancer on either side of my family, so none of this made sense to me. I had no idea what to expect. I started to suffer from severe anxiety and depression.
After my diagnosis, I signed up for the newly diagnosed and early-stage breast cancer support group at Cancer Support Community Valley/Ventura/Santa Barbara (CSCVVSB). That was one of the smartest decisions I ever made. Without CSCVVSB, I would have continued to feel lost, scared, and depressed. No one should have to face cancer alone – I know I didn't, thanks to CSCVVSB."
With her newfound strength, Mel served as CSC's ambassador throughout the year, telling her story at both the Hope Walk and Celebration of Hope Garden Party events.
Tonya Vasquez
Tonya Vasquez was diagnosed with a rare form of cancer in September 2020. It started out as a lump on her arm that her husband noticed and told her to get it checked.  After numerous tests, scans and finally a surgical biopsy, it was determined that it was an undifferentiated pleomorphic sarcoma. Sarcomas are rare cancers that develop in the bones and soft tissues of the body. DNA mutations in soft tissue sarcomas are common but they're usually acquired during life rather than having been inherited before birth. In most sarcomas, they occur for no apparent reason. The lungs are the most common site where sarcomas spread, although metastases have been reported in most organs, including the liver, lymph nodes and bones. The cancer was at stage 3 when the radiation began, and the tumor was surgically removed at UCLA Medical Center. Luckily the tumor was removed before it metastasized into other parts of the body.
Tonya has been a Rams season ticket holder since the Coliseum days and was a member of the Rams Fan Council during the pandemic in 2020.  It was her involvement with the members of the Council that helped during the time of her treatment. It was very challenging to go through any medical treatments during the pandemic.  Her husband wasn't even allowed into the hospital when she had her tumor removed.  She has become an advocate for the Sarcoma Foundation of America, helping to raise funds for cancer research. Tonya reminds everyone that if you have any type of growth that appears on your body to get it checked right away. Catching cancer in the early stages is crucial.  Also, she states that having a good "team" of doctors to help you through the cancer journey makes an incredible difference and wants to acknowledge the team of doctors at UCLA for all their diligence and care.  Tonya is happy to say that she is cancer free!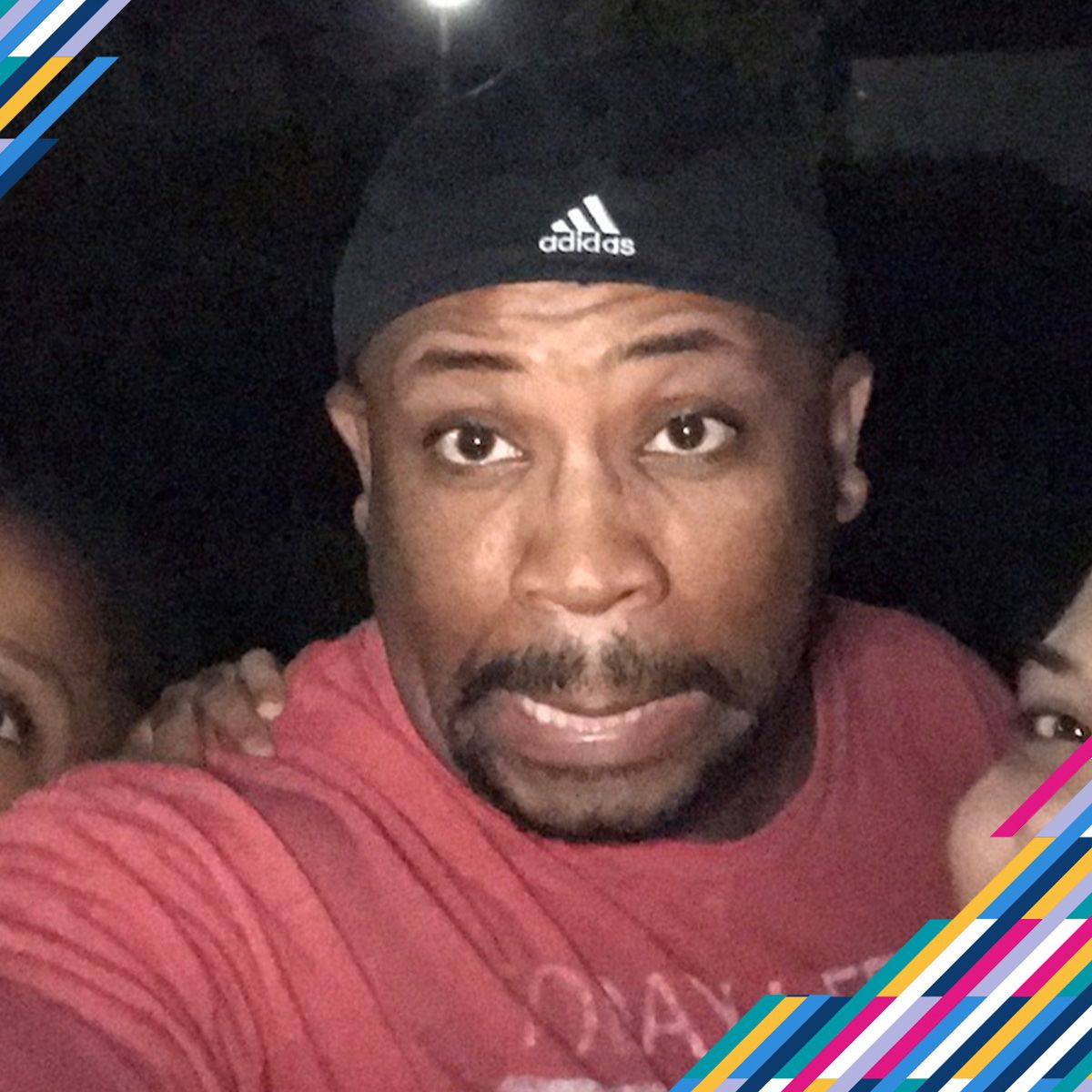 James Ward
After experiencing unexplained pain on his left side, cancer survivor James Ward advocated for his own health and requested that his physician order an MRI scan. The scan revealed an indicator of plasmacytoma, a rare form of blood cancer. After receiving treatment at Cedars-Sinai and learning that he had a family history of cancer, James opted into a bone marrow biopsy which revealed pre-cancerous cells. James is now cancer free but undergoing "maintenance" treatment to boost his chances of staying cancer free. James is happy to be able to get back to the everyday things he once took for granted and to return to filmmaking. He wants to remind everyone to advocate for their own health.