Rams Community | Los Angeles Rams - therams.com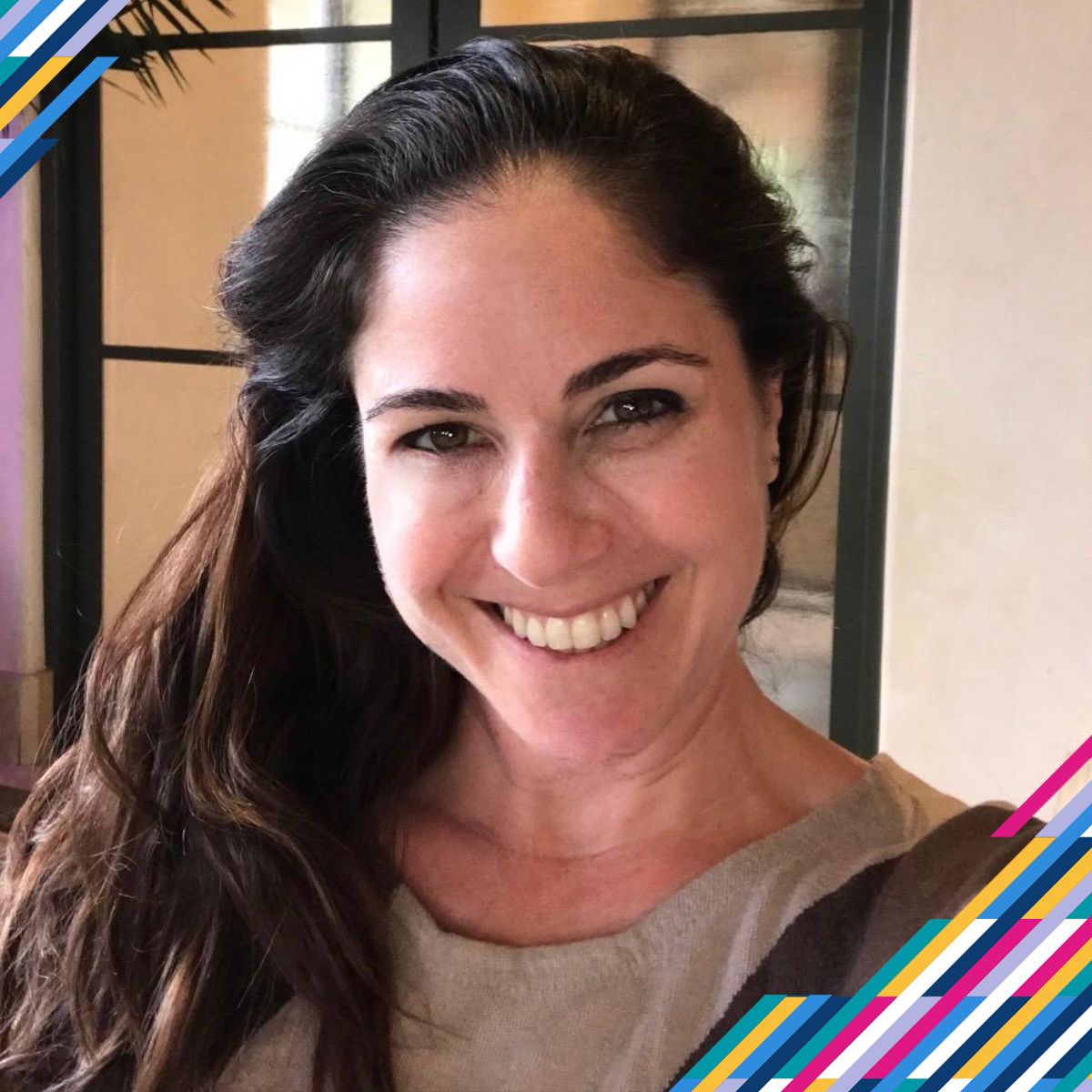 Jennifer Newman
Jennifer Newman is a cervical cancer survivor who was diagnosed four years ago. After undergoing surgical oncology procedures, Jennifer also went through numerous chemotherapy and radiation treatments that treated her cancer, but caused her to become physically frail. However, after learning about the Cedars-Sinai Patient and Family Support Program, and entering their Physical Medicine and Rehabilitation exercise classes, Jennifer went from being wheelchair-bound to hiking the Grand Canyon in six short months. Jennifer wants to remind women to get regular Pap tests and the HPV vaccine to reduce their risk of cervical cancer.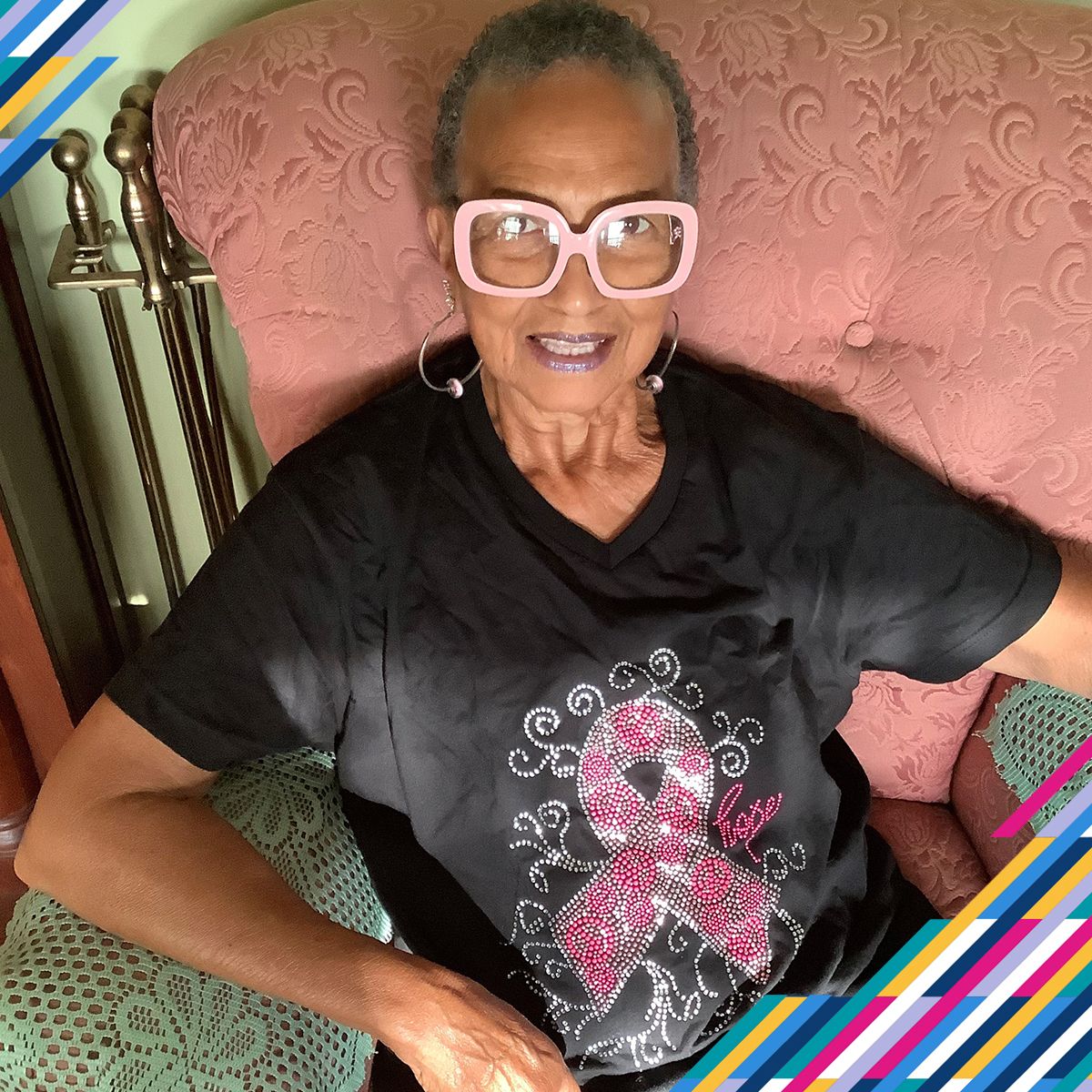 LaVerne Leach
LaVerne Leach will be 78 years old in January. She is a retired IUSD teacher and a two-time breast cancer survivor. Leach retired in 2006 when she was diagnosed with cancer in her right breast. She went back to work as a substitute teacher until she was diagnosed with cancer in her left breast in 2012. Her husband of 40 years, Robert, gave her shots and supported her through chemotherapy and radiation. LaVerne and Robert are new Rams fans and are so excited to be at SoFi Stadium this season! In the words of Laverne, "Get checked and get your mammogram."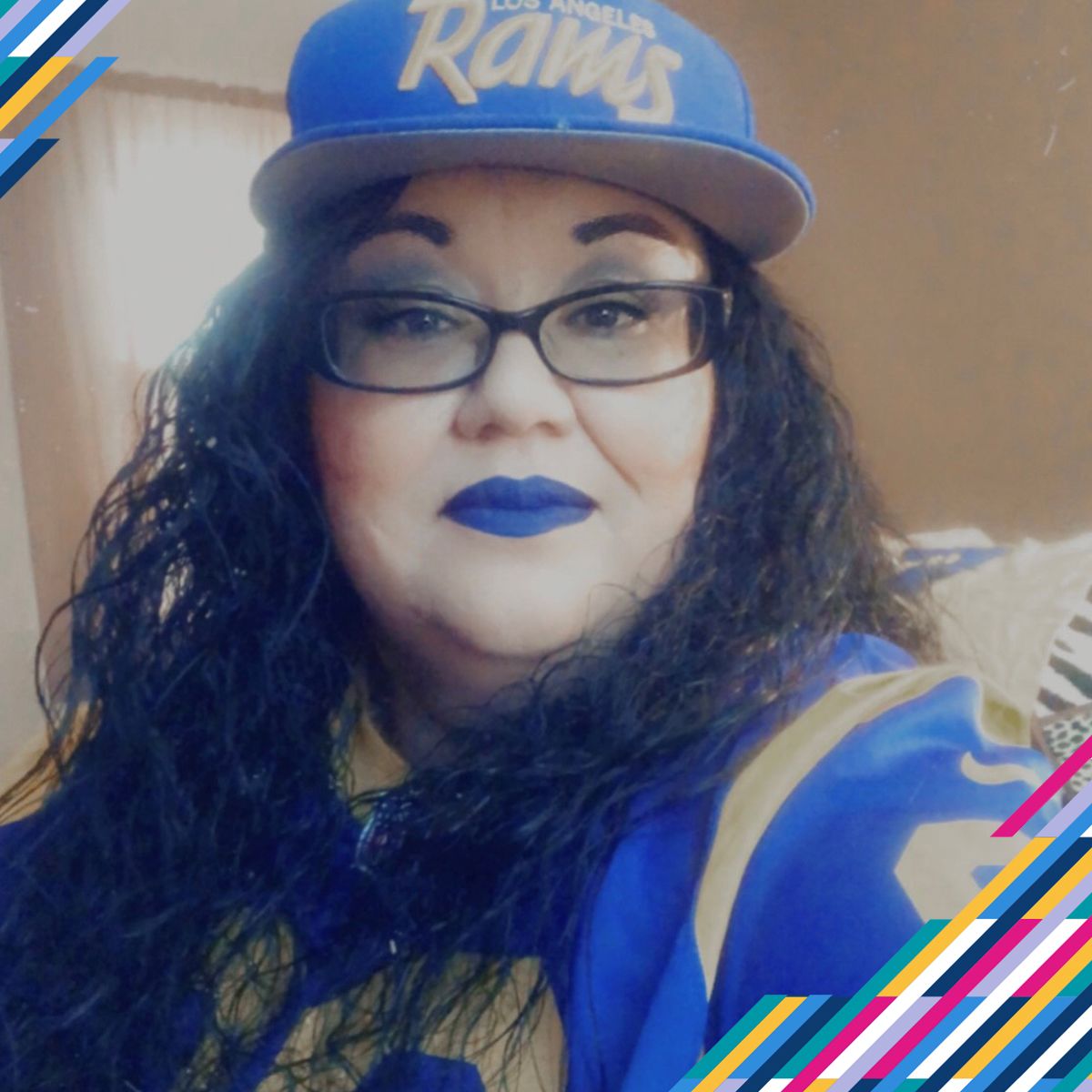 Erlinda Garcia
Erlinda Garcia is a 49-year-old mom and a grandmother of two. She was diagnosed with rectal cancer in May 2021. Though the news was heartbreaking to hear, Erlinda has kept her positivity and faith in God strong. She is currently undergoing chemotherapy and still has a long road ahead to become cancer-free. While this diagnosis has changed her lifestyle, she is committed to doing her part to fight this battle not only for herself but for her family, friends, and for the chance to enjoy her Rams season tickets in 2022. She has been a Rams fan since she was five years old and watches games with her family. She is grateful for the opportunity to be a Crucial Catch Captain and blessed to be a part of the Rams family.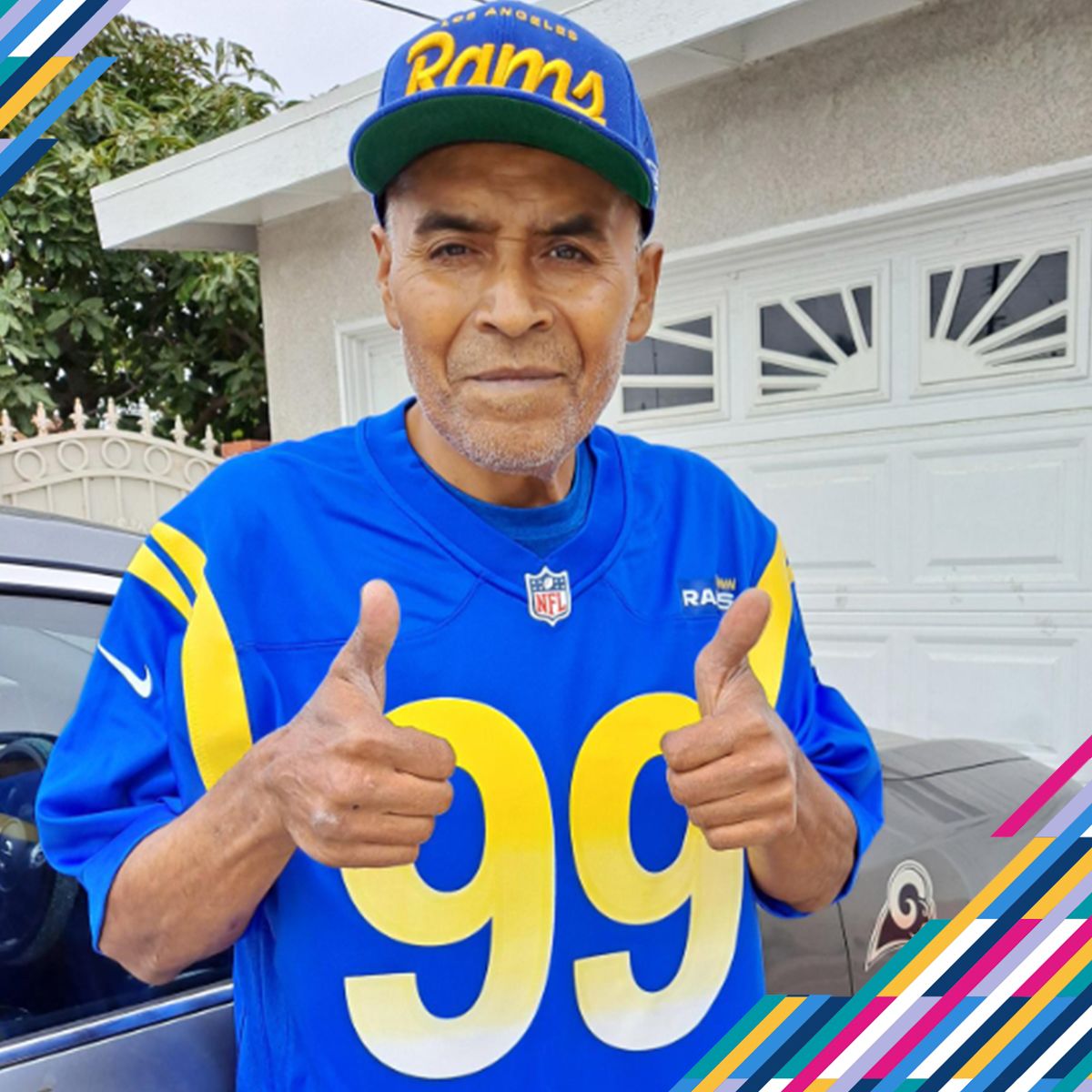 Martin Flores Cardenas
Martin Flores Cardenas was born and raised in Ventura County and is currently living in the beautiful city of Oxnard with his girlfriend of 10 years, who was diagnosed with breast cancer in December of 2020. He has two dogs that he is totally in love with and has been a Rams fan since he was ten years old. He was diagnosed with stage IV kidney cancer in October of 2020 and has a large tumor on his left torso, which caused his left lung to grow the tumor into his heart. There is no cure for his cancer. Cardenas is a patient at Cedars-Sinai Hospital and has undergone several major surgeries, including open-heart surgery. He has kept his miraculous spirit through it all. Although he's still fighting cancer, Cardenas has come a long way and looks forward to watching his favorite team play at SoFi Stadium.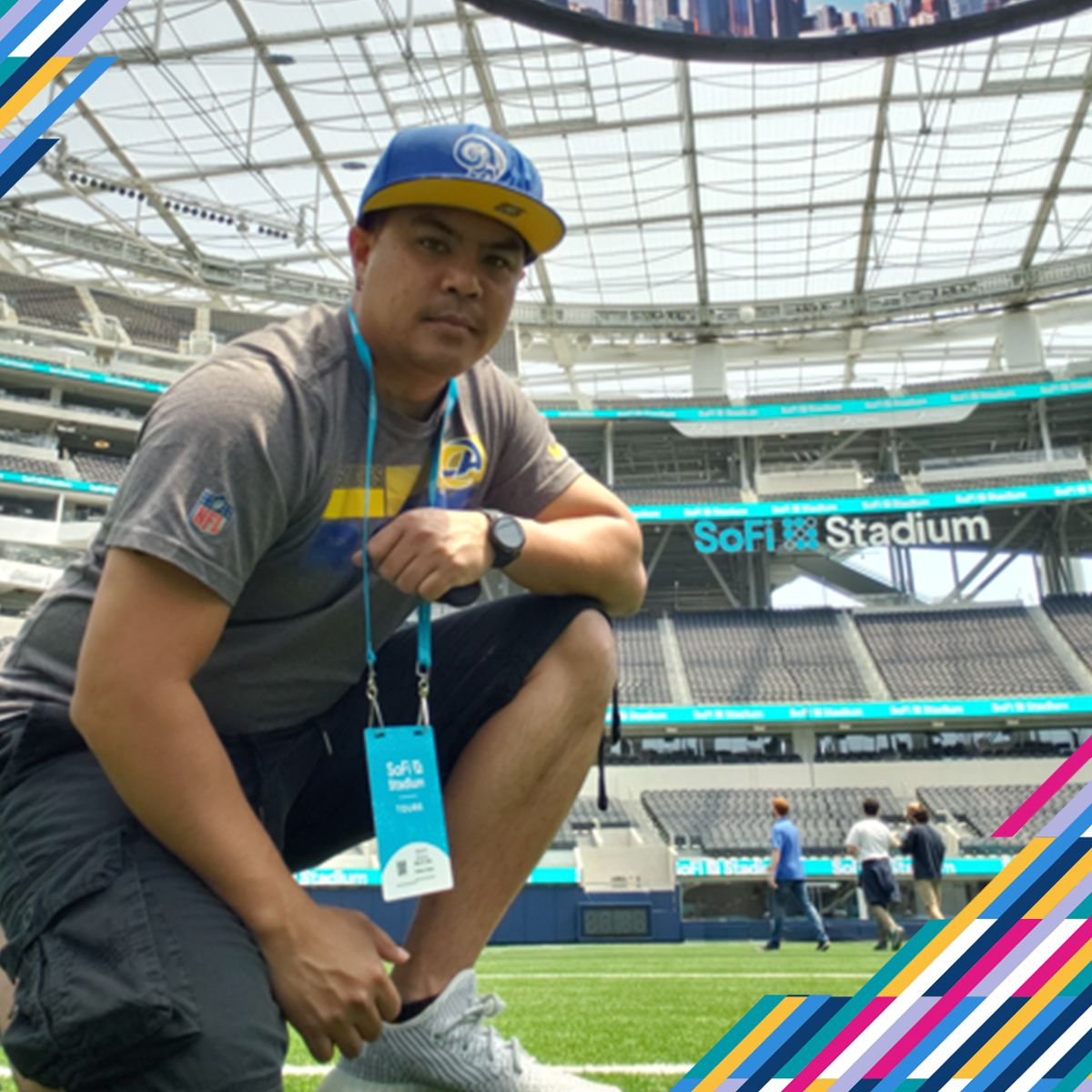 Gee Somera
Gee Somera was born and raised in West Covina, CA, so growing up he was an LA fan. Whether organized or just a friendly pick-up game, playing sports had a big influence on him staying active. Although Somera never played on an organized football team, he always loved watching it. It wasn't until high school that he started following teams and of course, the Rams caught his eye. Even when they moved St. Louis, they were still his team. He even had a fixed-up Civic that he painted yellow with a blue and yellow interior and his favorite player was Marshall Faulk.
In November of 2009, Somera's mother-in-law pointed out a lump on his neck. He went to have it checked out and they found a cancerous mass attached to his thyroid. He was diagnosed with Papillary Thyroid Cancer and had surgery at Kaiser Permanente Baldwin Park to remove the mass in January of 2010. With the support of his wife, Dahrlene, ten-year-old son Gaelen, and seven-year-old daughter Genessa, he knew they were always waiting for him to come home. Somera was told after doing his treatment that his chances of having any more children were slim, but in January of 2015, he was blessed with another baby girl, Gianabelle. Unfortunately, that same year he lost his mother-in-law to a 5-year battle to ovarian cancer. Six months later in 2016, he lost his mother to renal cancer.
He and his family had the privilege of being at the stadium on that historic Monday night game against the Kansas City Chiefs and when the opportunity came to be Season Ticket Members, they jumped all in. Samera always told himself and his family that, "You should always live life and experience as much as you can. Live an active lifestyle. Go out and play. The world is your playground. You never know what will happen next."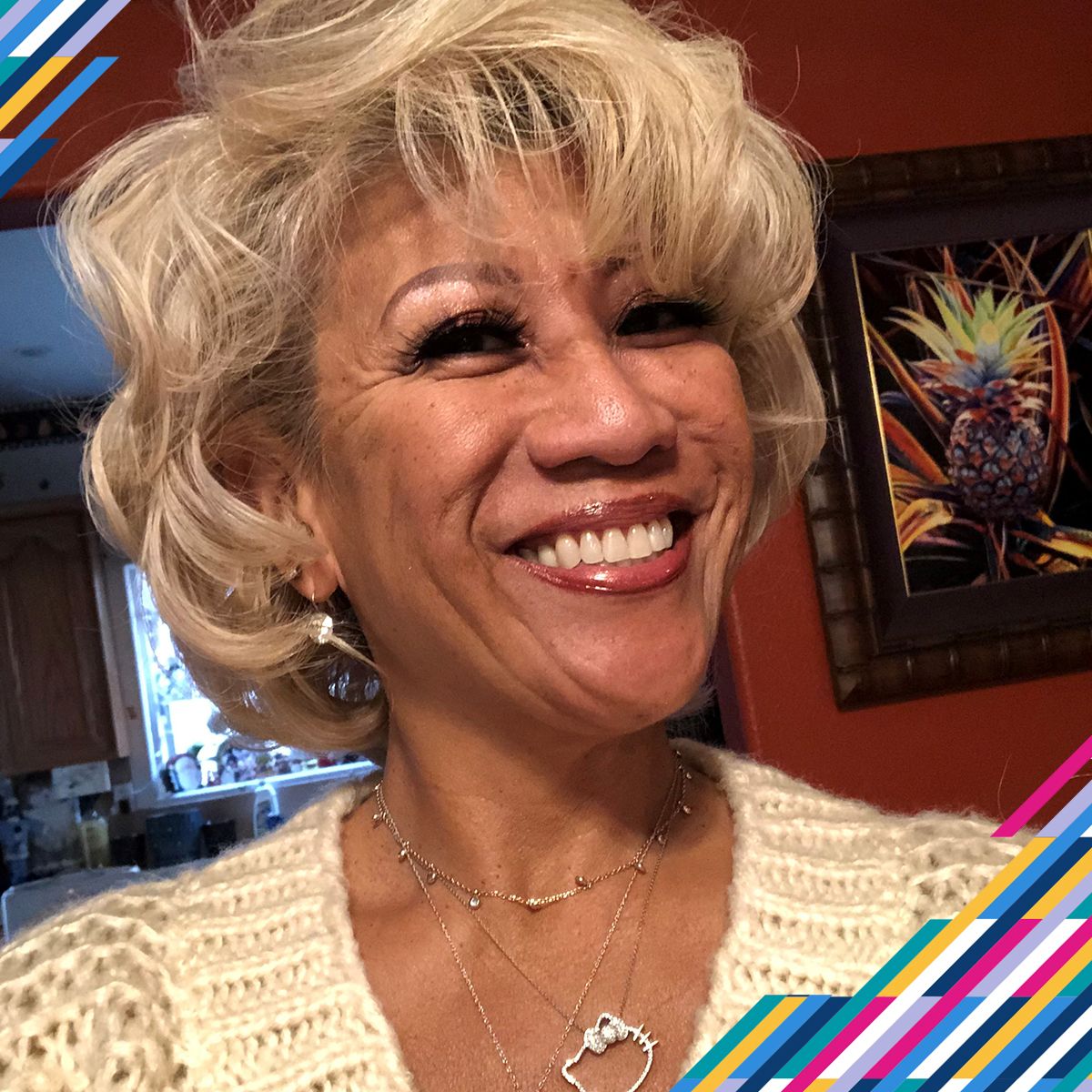 Susie Graham
Susie Graham was diagnosed with Stage I breast cancer in 2018. Her treatment included a double mastectomy and follow-up treatment. At the end of her treatment, she was declared cancer-free! Graham got involved with the American Cancer Society and Making Strides Against Breast Cancer in Santa Monica, where she found support from other breast cancer survivors and support from family and friends who joined her team.
Graham thought her cancer journey was over except for the yearly scans, but in August of 2020, she was experiencing abdominal pain and was admitted to the hospital. After tests, they discovered a 7 cm lesion on her liver and was diagnosed with Stage IV metastatic breast cancer. Through treatment and removal of the lesion, her cancer was considered gone as of April. In July, they found the lesion on her liver had returned. Graham is a fighter and is currently undergoing treatment with weekly chemotherapy that ends next February. "Being a part of the ACS Strides event is so important to me because I want a cancer cure and the ACS research is so important. The services they provide to cancer patients are so helpful," said Graham.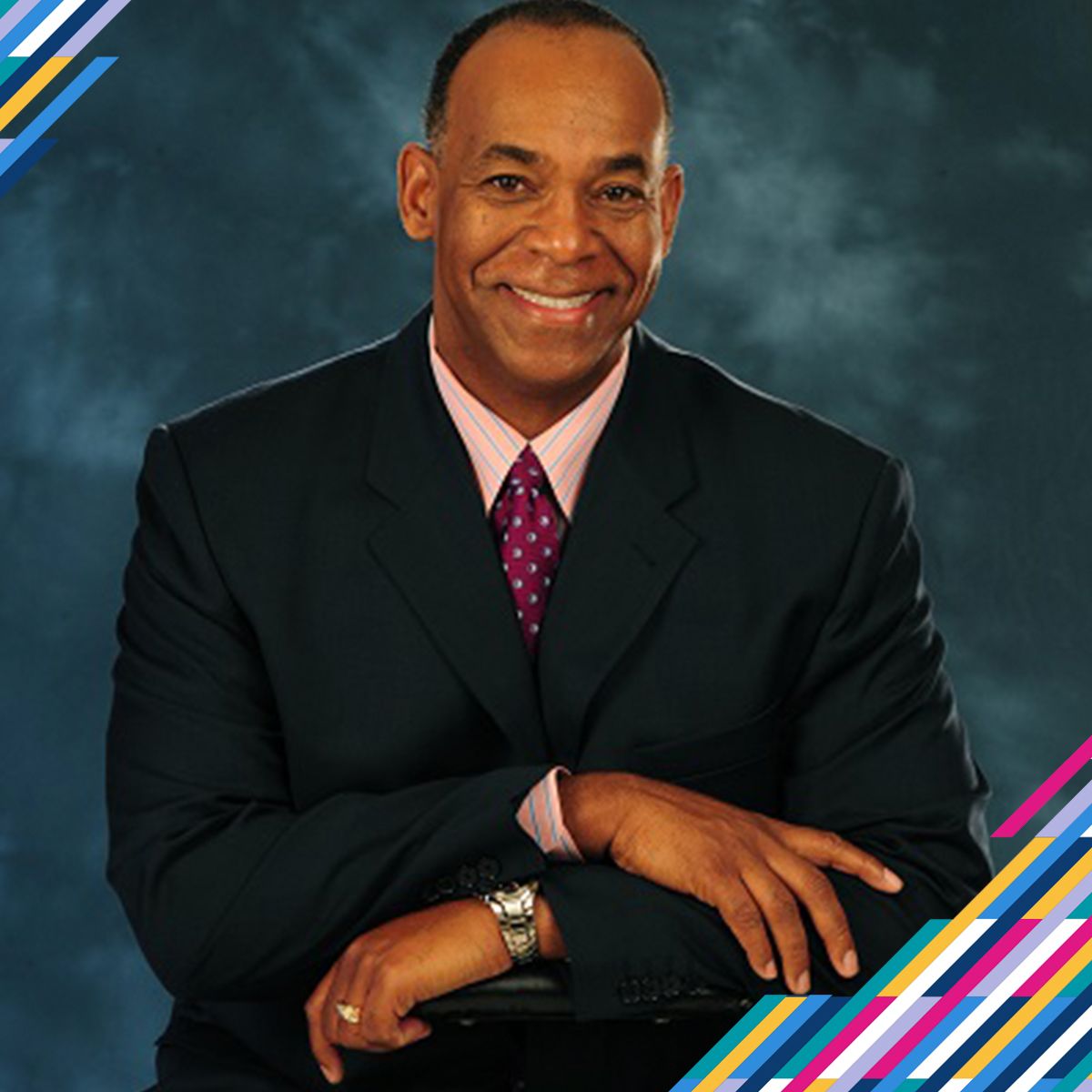 Dave Ford
Dave is a prostate and colon cancer survivor. He has been working in a large company (Edison as we know) when he was first diagnosed with colon cancer. He was concerned about telling his company and if it would impact his career growth. Dave recognizes now and urges others not to suffer in silence and that there is great support for those who reach out. As an African American male, Dave reflects on ways that men can sometimes be hesitant to do self-care and wait too long to get screened. This is in fact true from ACS research, showing that African American men do have a disproportionately higher cancer mortality rate due in part to later stage screening. Dave is now outspoken at his current company, Edison, as a wellness champion to his peers in the organization. His messages and likeness have been featured by Edison and American Cancer Society nationally.
Silas Hoffman
Eleven-year-old Silas Hoffman has always been a Rams fan. At five years old, he found out there was a youth football team in Anaheim calling themselves the Rams and he just had to join. He was active in youth football as a cornerback and running back until he started experiencing severe joint pain, fatigue and fever. His mother, Maya, also a cancer survivor, knew something was seriously wrong. On October 12, 2020, he was diagnosed with acute lymphoblastic leukemia.
Silas is one year into his cancer journey and will continue a range of treatments for the next two years. A highlight for him each week is watching the Rams play on Sundays. Jalen Ramsey is his favorite Rams player because of his competitive spirit and commitment to being the best defensive player. Silas looks forward to when he can be on the football field again with his friends. He is a fighter and an inspiration to all who know him. He is a warrior, just like the Rams players.
Heidi Nafman Onda
Heidi Nafman-Onda is a life-long health enthusiast, health educator and fitness trainer, married to Dr. Pierre Onda, a primary care physician. Trained in prevention and living healthy lifestyles, they were blindsided when she was diagnosed with advanced-stage non-small-cell lung cancer in October 2018. Her doctors discovered it while investigating an unrelated issue and she had no symptoms. Heidi soon learned that lung cancer is the number one cancer patient killer in the U.S. and globally. It kills more people annually than breast, prostate and colon cancers combined. Lung cancer has killed 1.5 times more women than breast cancer every year since 1987. Learning these facts made her ask, "Why aren't these facts well known?"
In October of 2020, Heidi and Pierre founded The White Ribbon Project to increase awareness about lung cancer and help advocate for better prevention, early detection and treatments for lung cancer. They took the initiative to make a large white ribbon, the symbol of lung cancer awareness, and hang it on their front door as the first step in their awareness campaign. With social media and the help of Rams player Chris Draft, a lung cancer advocate, the campaign has rapidly spread and grown in popularity. The couple has been happy to make and distribute ribbons. Today, there are White Ribbons across the United States, Canada, the Netherlands, Germany, the Philippines and Ireland. After completing a 7,000 miles cross-country road trip this summer to meet the hundreds of people they sent ribbons to, there are now more than 3,000 ribbons making lung cancer visible and helping people find their voices. Anyone with lungs can get lung cancer, but no one deserves it.
Bin McLaurin
Bin McLaurin is a prostate cancer survivor and a patient services representative in the Patient and Family Support Program at Cedars-Sinai Cancer. After being diagnosed in 2014, Bin was treated with surgery, radiation therapy and hormone therapy. Today, he continues to be screened every 6 months with a blood test that measures the amount of prostate-specific antigen (PSA) in his blood. Bin is a dedicated men's health advocate, volunteering in countries across the world to promote cancer awareness and to support survivorship programs. He encourages all men to visit their doctors for preventive care and to be proactive about protecting their health.