Rams Community | Los Angeles Rams - therams.com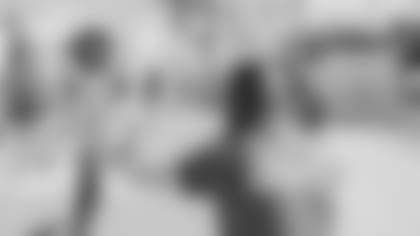 Staff Days of Service
Each month, the Rams front office staff takes time out of the office to volunteer with local non- profits. Since returning home to Los Angeles, Rams staff members have provided more than 6,500 hours of community service and impacted 42 local non-profits and 56 schools (as of July 2019).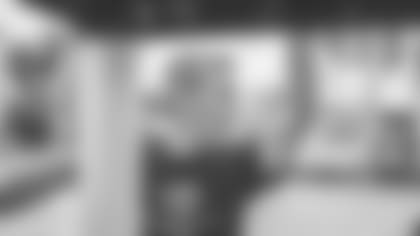 Annual Community Improvement Project
The cornerstone volunteer effort of the Staff Day of Service program is the team's Annual Community Improvement Project which includes staff, players and cheerleaders uniting to assist a local non-profit, school or community in need. Since returning home to Los Angeles, the team has funded and built a new playground and completed mural projects for elementary schools in Inglewood, Watts and South Central.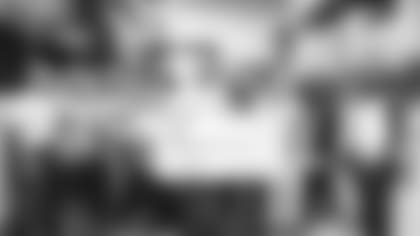 Community Quarterback Award
The Community Quarterback Award, presented by SoCal Honda Dealers, is a volunteer recognition program that celebrates outstanding individuals who display strong leadership abilities and a passion for bettering his or her community and the Los Angeles region. Each year, the program awards grant money to four deserving volunteers and the non-profits that they serve. The four Community Quarterback Award winners are also recognized on the field at a Rams home game.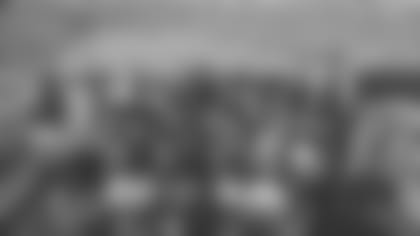 All-Community Team
Each season, Rams players, Head Coach Sean McVay, General Manger Les Snead and Chief Operating Officer Kevin Demoff purchase season tickets for donation to local charities and school groups, providing them the opportunity to attend a Rams home game. In 2018, 13 players participated in the All-Community Team program and purchased more than 370 tickets per game with a total of 2,500 tickets donated to 80 local non-profits and schools. The Rams organization donated another 11,000 game tickets to local non-profits, military organizations and youth.
Youth and High School Football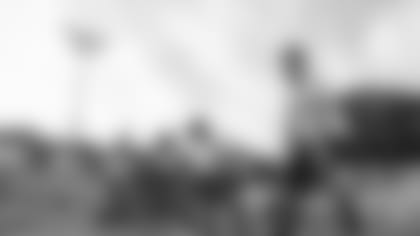 Football Camps and Clinics
During the spring and summer of 2019, the Los Angeles Rams partnered with local non-profit organizations and youth football programs to host 16 free football clinics for youth at different locations throughout the Southern California region. As part of the clinics, youth participate in football-related drills and competitions while receiving instruction from certified USA Football coaches.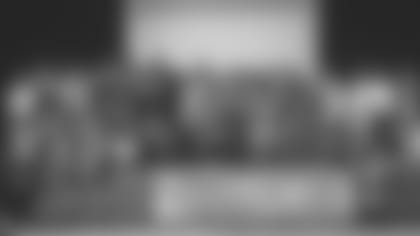 Academic Challenge
The Los Angeles Rams introduced the Academic Challenge in 2017 featuring LAUSD Varsity High School football teams from across the LA-region. To kick off the challenge, each varsity program submits their team's cumulative Grade Point Average (GPA) at the beginning of the fall semester in August and participants in a character development session in which the student-athletes discuss the topics of leadership, education and professionalism. Following the session, all participants receive a Rams-branded school planner for the academic year. At the end of the Fall semester in December, the teams re-submit their cumulative GPA's and the schools with the highest GPA and most improved GPA are named the winners of the Rams Academic Challenge.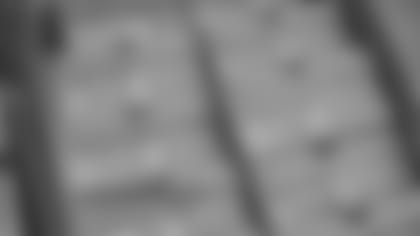 Cleats for Character
In 2017, the Los Angeles Rams introduced Cleats for Character, a program that features Rams Manager of Community Affairs Johnathan Franklin, who leads group discussions about topics such as goal setting and the values of good character. Following the discussion, the participants are sized and provided with cleats and/or shoes that were previously worn by Rams players.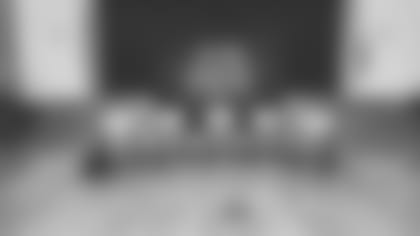 Character Playbook
For the third consecutive year in 2018, the Rams and United Way of Greater Los Angeles hosted a classroom session that focused on the importance of character, healthy relationships, and making schools kinder spaces for all students.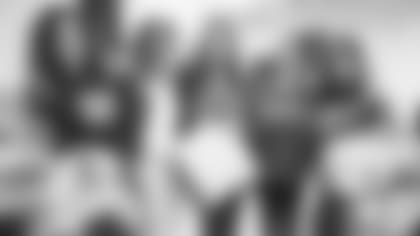 LA Unified Student and Teacher of the Month
When the Rams returned to LA, the team partnered with CBS-2/KCAL-9 and Los Angeles Unified School District to introduce the LAUSD Student & Teacher of the Month program. The effort is a way to celebrate students who excel in the classroom and teachers who go above and beyond to positively influence and impact the lives of their students. Each month, a deserving teacher and student are selected from an LA Unified school and recognized at their school with an assembly, a personalized jersey, tickets to the Rams home opener and feature stories on CBS-2/KCAL-9.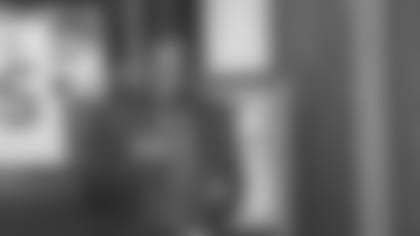 Deacon Jones Scholarship Award
In support of the National Football Foundation's mission to grow the game of football and celebrate community stewardship and academic excellence, the Los Angeles Rams present "Deacon Jones Scholarship Awards" in recognition of local student-athletes for their achievements in-and-out of the classroom while supporting the continuation of their education. Each year, the Rams honor five student- athletes from various NFF Chapters throughout the Southern California region.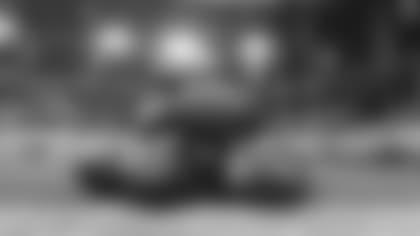 Salute to Service
In appreciation of the military's service to our country, the Rams celebrate military members and veterans throughout the year with a variety of efforts including honoring a military member or veteran during every Rams home game, visiting local military bases to host PLAY 60 Field Days for military families and volunteering with non-profits that support our service men and women.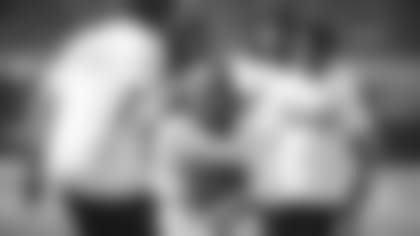 Play 60
PLAY 60 is an NFL initiative which aims to create a healthier next generation and tackle childhood obesity by encouraging kids to be active for at least 60 minutes every day. Through the Rams year-long engagement of youth in fitness initiatives with in-school, after-school and team-based programs, the club is committed to expanding this platform and improving health and wellness amongst our local youth.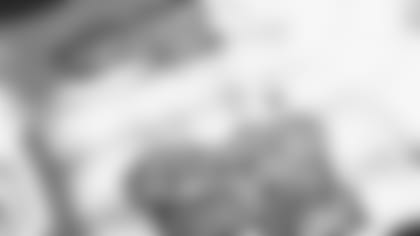 Play 60 Character Camp
Since the team's return to Los Angeles, the Rams, in conjunction with the NFL, have partnered with Hall of Fame offensive tackle Anthony Muñoz to host an NFL PLAY 60 Character Camp at the Los Angeles Memorial Coliseum, playing host to approximately 350 predominantly Hispanic boys and girls ages 9-13 with little or no football experience from local youth organizations each year. The mission of the event is to make a positive impact on youth through teaching football skills, emphasizing exercise, and reinforcing the importance of character in athletics and life.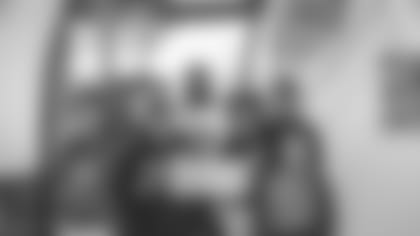 Fuel Up to Play 60
Created in partnership with the NFL and National Dairy Council, Fuel Up to PLAY 60 is a leading national in-school health and well- ness program with a primary focus on helping schools meet their wellness goals and encouraging youth to consume nutrient-rich foods. Developed by Fuel Up to PLAY 60 and the National Football League, the 'Hometown Grant' program provides teams and farmer-funded dairy organizations the opportunity to identify deserving schools and districts to provide them with funding to help meet their health and wellness needs and goals.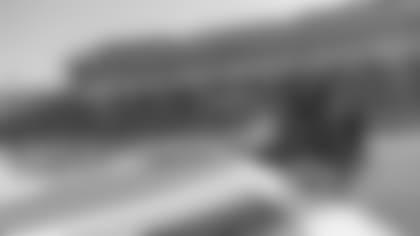 A Crucial Catch
After nearly a decade of supporting breast cancer, the NFL and the American Cancer Society continue to expand their efforts to support the fight against all forms of cancer through the Committed to the Cause – Crucial Catch campaign. During last year's Crucial Catch game, the Rams recognized 175 individuals who fought or were battling cancer in the end zone as the players took the field. The honorees also unfurled the "Rock the Rams House" flag prior to the National Anthem.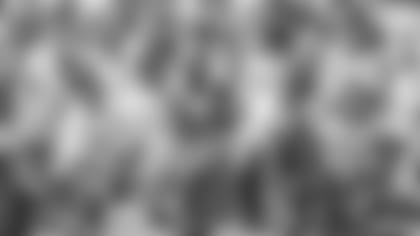 Watts Rams
Since returning home to Los Angeles in 2016, the Rams have been supporting the Watts Bears in a variety of ways. Entering the 2019 season, the Rams are formalizing their support of the youth football program and the LAPD's efforts to bridge community and police relations through the game of football by renaming the Watts Bears, the Watts Rams.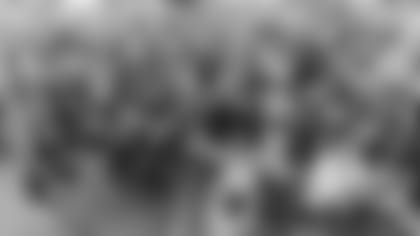 United Way HomeWalk
On May 18th, the Los Angeles Rams teamed up with United Way of Greater Los Angeles for the 12th Annual HomeWalk, a 5K family run/walk to raise public awareness and funds to end homelessness. Through this partnership, the two organizations worked collaboratively to create an unforgettable experience for runners, walkers, fans and fundraisers of all ages.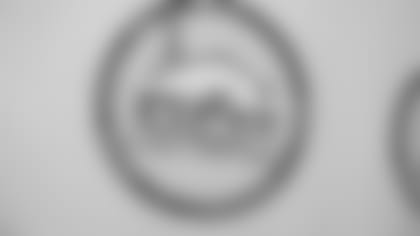 Rams Courage House
The Los Angeles Rams and the Ed Block Courage Foundation named A Place Called Home (APCH) the team's official "Courage House" in 2018. The Rams are one of 27 NFL teams to dedicate a facility to the Courage House National Support Network for Kids. Named after the NFL team in a respective city, a Courage House is a facility that provides support and care to abused, neglected and/or at-risk youth and their families in that respective community.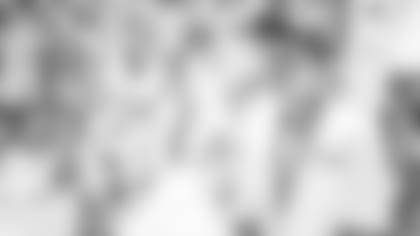 LA Promise Fund Intern Project
The LA Promise Fund Internship Project provides deserving Los Angeles public high school students with the chance to work in dynamic career areas through paid internships during their summer break. Last year, the Rams partnered with LA Promise Fund to help customize a unique training camp internship for Inglewood Unified students, allowing the students to take advantage of some of LA Promise Fund's professional development workshops and networking activities beyond their activities with us.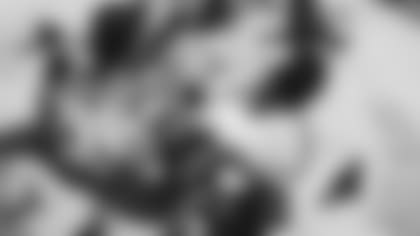 City Year
In 2017, the Rams kicked off a partnership with City Year Los Angeles to sponsor a team of AmeriCorps members, who are working full-time at Grape Street Elementary in Watts. City Year is an education-based, non-profit that utilizes AmeriCorp members to serve side-by-side with teachers as tutors, mentors and role models to help students in underserved communities succeed in school and stay on track to graduate high school, college, and become career ready. Last season, Rams tackle Andrew Whitworth surprised all 600 students at Grape Street Elementary with new bicycles and helmets for Christmas.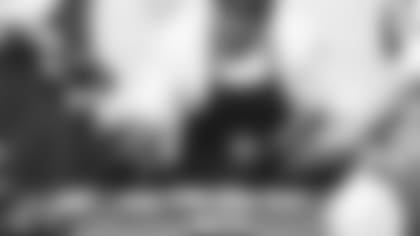 Taste of the Rams
In 2016, the Rams introduced Taste of the Rams, an annual event where attendees can sample specialty foods, bid on an array of items, and meet the participating chefs as well as various Rams players and cheerleaders with the proceeds benefiting the Los Angeles Regional Food Bank. In 2018, the third annual Taste of the Rams event was chaired by running back Todd Gurley for the second consecutive year. In its three years of existence in Los Angeles, the Taste of the Rams has raised nearly $500,000 translating to 2,000,000 meals for Angelenos in need.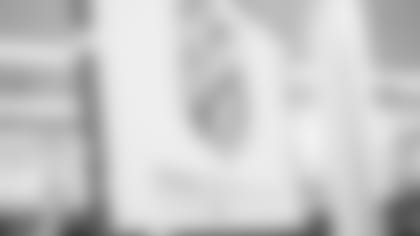 Salvation Army
For the third consecutive season in Los Angeles, the Rams and the Salvation Army teamed up to spread holiday cheer to children in need during the holidays. In December of 2018, the Rams, the team's health partner Cedars-Sinai, and the Salvation Army hosted a shopping spree for 100 children.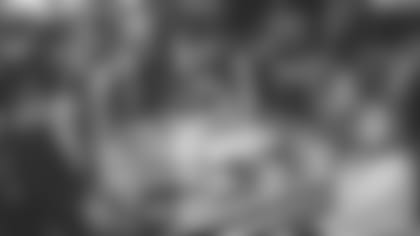 Kickoff for Charity Luncheon
Every year, the Rams host a Kickoff for Charity luncheon to help celebrate the start of the football season. This unique luncheon allows fans and sponsors to be seated at tables alongside their favorite Rams players. Attendees also have the chance to bid on unique auction items and receive autographed attendance gifts with all proceeds supporting the Rams' community outreach initiatives.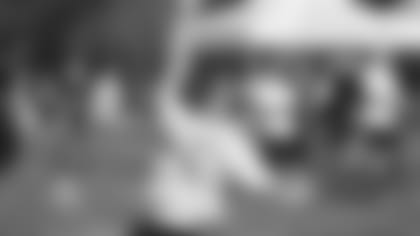 Special Olympics
Since 2017, the Los Angeles Rams have worked with the Special Olympics of Southern California to host a series of flag football camps known as FUNdamentals camps. The camps provided SOSC athletes with a preview of flag football prior to SOSC introducing the sport as part of the Special Olympic Summer Games in 2018.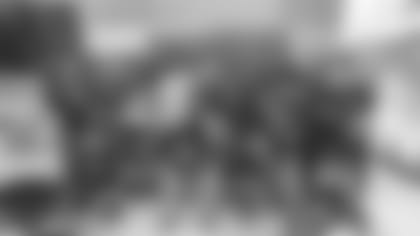 Rise With the Rams
In 2018, the Los Angeles Rams teamed up with the Ross Initiative in Sports for Equality (RISE) to pilot a season-long leadership and community building program featuring Morningside High School in Inglewood and Oaks Christian High School in Westlake Village. The collaboration was designed to harness the unifying power of sports and build relationships between two Los Angeles area high school football teams with a cross-section of races and socioeconomic backgrounds, and to build leadership, understanding, acceptance and cultural competency for student-athletes and coaches.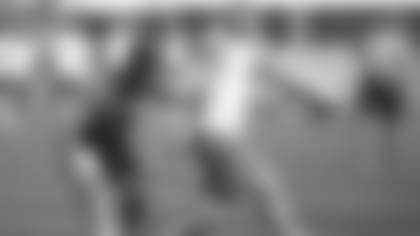 Nike 11-On Tournament
In partnership with Nike, the Los Angeles Rams have hosted two 11-On Passing Tournaments & Linemen Competitions in 2018 that have engaged a total of 29 different LA region high schools and their varsity football programs.
Habitat for Humanity
In 2018, the Rams partnered with Habitat for Humanity of Greater Los Angeles and Habitat for Humanity of Orange County to raise funds and awareness for pressing needs in LA and Orange County. In June, the Rams 2018 rookie class participated in Habitat for Humanity of Greater Los Angeles' Hollywood Build as players worked side by side with entertainment industry executives, celebrities, corporate leaders, government officials and faith groups to frame walls for a new 10-home development in Culver City. A few months later in August, the Rams partnered with Habitat for Humanity of Orange County for a Playhouse Build at UC Irvine.