Rams Community | Los Angeles Rams - therams.com

Leveraging Our Platform to Inspire Change and Impact Lives
At the heart of the Los Angeles Rams community impact and engagement efforts is a commitment to fight for equality, drive equity and provide access and opportunity.
Through various programs and initiatives, the Rams work to address issues of poverty that disproportionately impact communities of color including education inequities, housing and food insecurities, community-police relations and youth mentorship. The Rams also prioritize youth and high school football efforts, health and wellness among youth and celebrating our nation's military members and veterans.
Certified #RamsHouse
In 2020, the Rams launched the Certified #RamsHouse program to support businesses throughout the Los Angeles region. The Rams focus efforts on the small businesses of Season Ticket Members and Black-owned businesses in Inglewood and throughout Los Angeles. Each Certified #RamsHouse receives branded window decals, banners, shirts, hats and other items to showcase their Rams pride. As part of the program, Rams fans are encouraged to visit Certified #RamsHouse businesses on preferred days and share their experiences on social media using #RamsHouse. Since the launch of the Certified #RamsHouse program, the team has supported 83 local business and 40 small businesses in Inglewood.
"pLAymakers" Program
In January 2022, the Rams launched the "pLAymakers" program that recognizes 13 Angelenos each year for their efforts to fight injustice and pioneer with purpose in their communities as part of the NFL's Inspire Change platform. Each month, a "pLAymaker" is selected for their impact on the Los Angeles community and showcased on the Rams website. Each "pLAymaker" receives a financial grant from the Rams to support their community work and is recognized on the field during a Rams home game at SoFi Stadium. Since launching the program, the Rams have provided $130,000 to the "pLAymakers" selected.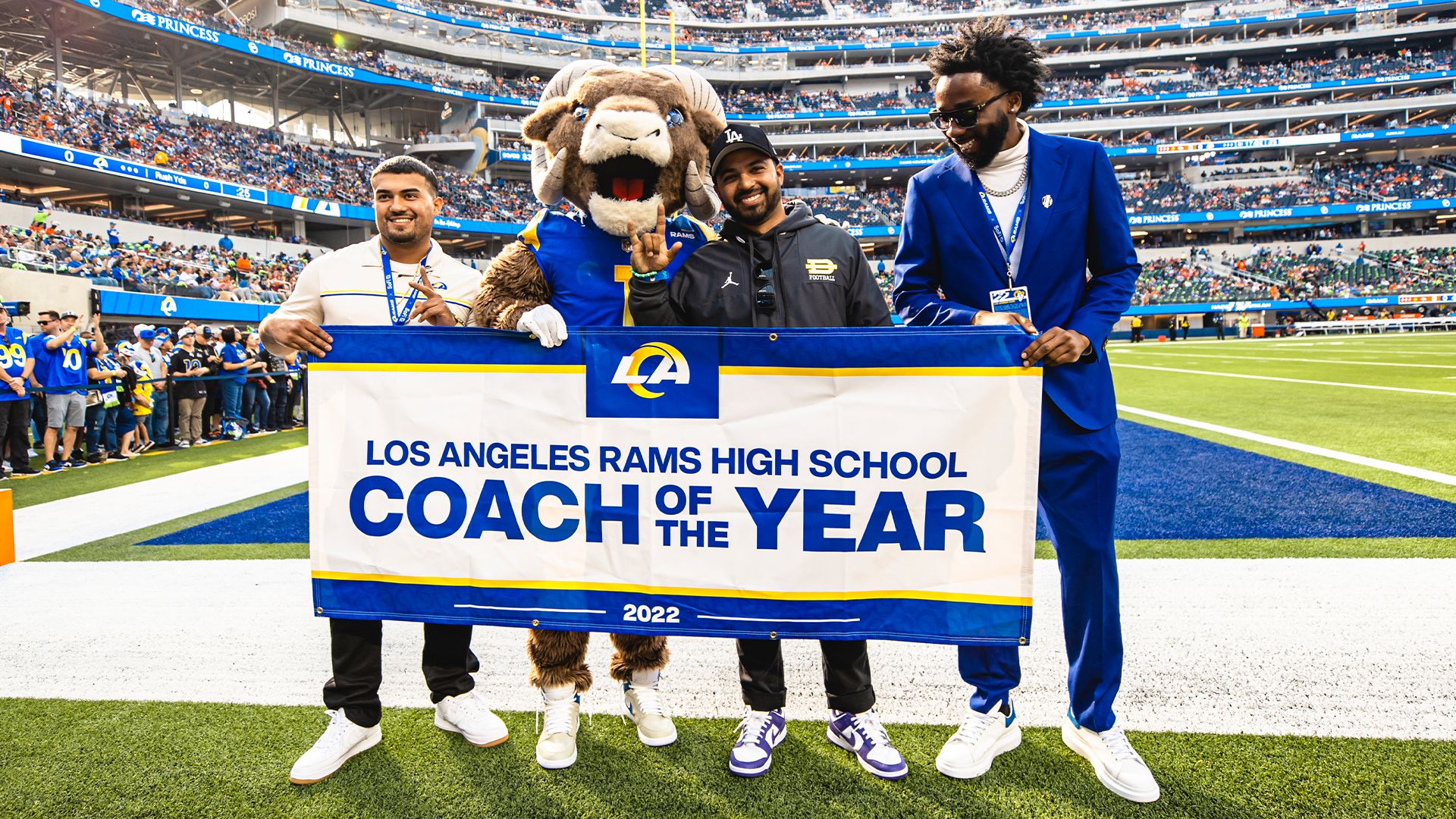 Rams High School Coach of the Week
Since returning home to Los Angeles in 2016, the Rams have recognized 78 High School Coach of the Week honorees and the team has awarded $107,500 to high school football teams through this program. Each week of the high school football season, a matchup is selected as the Rams Coach of the Week game and the Rams award the winning team's coach as the Coach of the Week. The Rams award each honoree a $1,000 equipment grant. Following each season, Rams Coach of the Week winners are nominated for the Rams Coach of the Year. In 2022, following the high school football season, more than 300,000 fans participated in online voting to nominate and select the Rams Coach of the Year finalists. The winner was recognized during an on-field moment at the Rams-Broncos Christmas Day matchup at SoFi Stadium and received $3,500 for their football program.
Rams Coaches Shadow Program
Launched in 2022, the Rams Coaches Shadow Program gives five local high school football coaches the opportunity to attend more than 10 practices at Rams training camp. While in attendance, each coach can engage with Rams coaches and learn various drills, coaching philosophies, strategies for practice scheduling and tools to develop their players.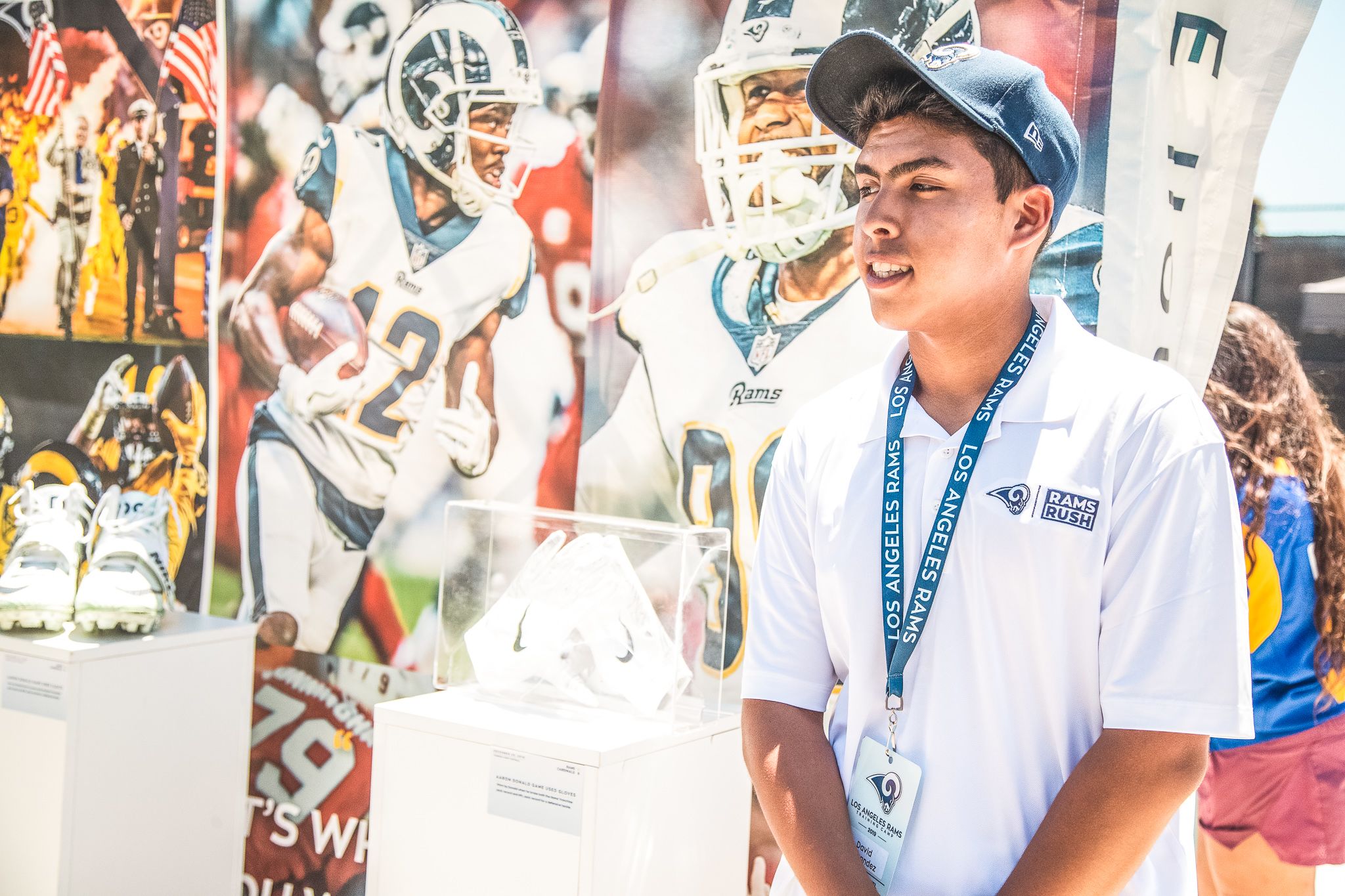 LA Promise Fund Internship Program
Research shows that 95 percent of students who are exposed to work-based learning opportunities are twice as likely to enter college than those who aren't. That served as the Rams' inspiration to introduce an internship program with LA Promise Fund.  
In 2018, the Rams created a summer internship program for students from Inglewood Unified School District. In 2019, the Rams broadened the internship program to include additional public high schools from various districts. As part of the internship selection process, interested students submit their resumes and participate in professional interviews with team executives. The Rams' summer internship program exposes students to opportunities in a professional setting, while expanding their skills, experiences and network as they prepare for college or to enter the workforce following high school or college graduation. The LA Promise Fund Internship has provided more than 40 local students, 72 percent were first generation college students, with work-based learning opportunities.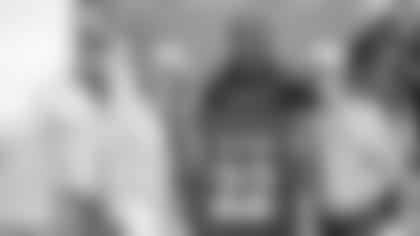 City Year
City Year is a national organization that places young adult AmeriCorps members alongside teachers in systemically under-resourced schools to improve academic outcomes and provide social emotional support for students. The "student success coaches" serve full-time for a year. Since 2017, the Rams have funded a City Year student success team to support students at Grape Street Elementary in Watts, Crozier Middle School in Inglewood and Florence Griffith Joyner Elementary in Watts. The Rams also have led school beautification projects at Dymally High School, Crozier Middle School and Woodworth-Monroe K-8 Academy in partnership with City Year.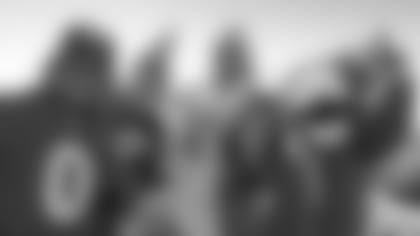 WalkUnitedLA
In partnership with United Way of Greater Los Angeles, the Rams host WalkUnitedLA, a family-friendly walk/run at SoFi Stadium to support United Way's efforts to break the cycle of poverty through housing, education and economic opportunity for all. The event, which includes a post-walk/run celebration with live entertainment, a kids area and food and beverage, raises funds and awareness to end homelessness and create more affordable housing, provide equitable and quality education to all students, and ensure greater economic mobility and increased access to opportunities for working families and individuals. Last year's WalkUnitedLA rallied together 10,000 Angelenos and raised more than $1.3 million.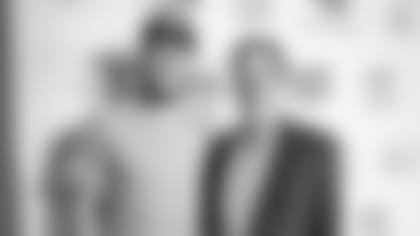 Taste of the Rams
In 2016, the Rams introduced Taste of the Rams, an annual event where attendees can sample food from top Los Angeles restaurants, bid on an array of items, and meet the participating chefs as well as Rams players and cheerleaders. All proceeds from Taste of the Rams benefit the Los Angeles Regional Food Bank in support of their mission to combat hunger in LA County. In 2022, Rams receiver and Super Bowl LVI MVP Cooper Kupp served as the Honorary Chair for the third consecutive year. Since the event's inception, Taste of the Rams has raised more than $1.2 million dollars and provided more than four million meals for food insecure Angelenos.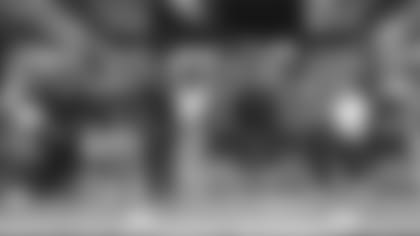 RISE with the Rams
For the past five seasons, the Rams have teamed up with RISE for a season-long leadership and community building program featuring local high school football programs with a cross-section of ethnic and socioeconomic backgrounds. The initiative is designed to harness the unifying power of sports and build relationships, leadership, understanding, acceptance and cultural competency for student-athletes and coaches. Since 2018, the Rams and RISE have engaged more than 20 high school football teams throughout the greater Los Angeles region through the RISE with the Rams program.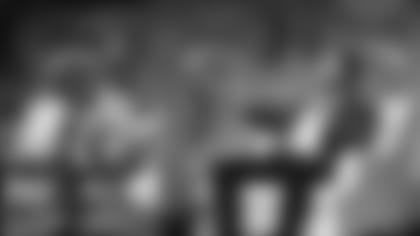 Kickoff for Charity
Every year, the Rams host a Kickoff for Charity event to celebrate the start of the football season and raise funds to benefit the Los Angeles community. This signature event features a "State of the Rams" from Rams COO Kevin Demoff, a community chat with a Rams charitable partner and a season preview from Rams head coach Sean McVay. Kickoff for Charity allows fans and sponsors to be seated at tables alongside their favorite Rams players to share a meal and conversation. Attendees have the chance to bid on unique auction items and receive autographed gifts.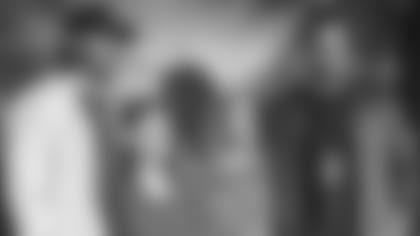 Rams Night for Wishes
Annually, the Rams team up with Make-A-Wish Tri-Counties to raise funds to fulfill the wishes of local children who are battling life-threatening illnesses. Over the past four years, the "Rams Night for Wishes" has raised more than $2 million and helped to grant over 200 wishes for children. The Rams also work closely with Make-A-Wish chapters throughout the nation to fulfill the wishes of Make-A-Wish children.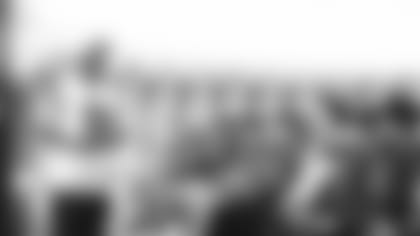 Rams Academic Challenge
The Rams know that football develops strong character, as well as physical and mental health and wellness. The same standard holds for excellence in the classroom. Since 2017, the Rams have collaborated with USA Football to host the Los Angeles Rams High School Football Academic Challenge to encourage academic achievement amongst more than 45 local varsity high school football programs. Throughout the Academic Challenge, each team participates in weekly study halls and monitors their academic progress. The teams with the highest grade point average and most improved grade point average receive a $2,500 equipment grant on behalf of USA Football. Since the launch of the Academic Challenge, the Rams have provided more than $30,000 to varsity football programs throughout Los Angeles.
Rams Readers & Ride with Rampage
The Rams Readers program is designed to encourage elementary school students in first through third grade to discover the excitement and adventure that reading provides and inspire the imagination of students across Los Angeles. The Rams' children's book, Ride with Rampage, serves as the key component of the initiative. The book takes readers on a journey with mascot Rampage on Rams-branded double decker bus around the Los Angeles region, picking up young Rams fans and Rams Cheerleaders at each stop along the scenic route on the way to the Rams' new home, SoFi Stadium. The program is centered around in-person school visits by Rampage and Rams Cheerleaders, players, Rams Legends or influencers to read "Ride With Rampage" to elementary school students. As part of the visit, each child receives a copy of the book to take home.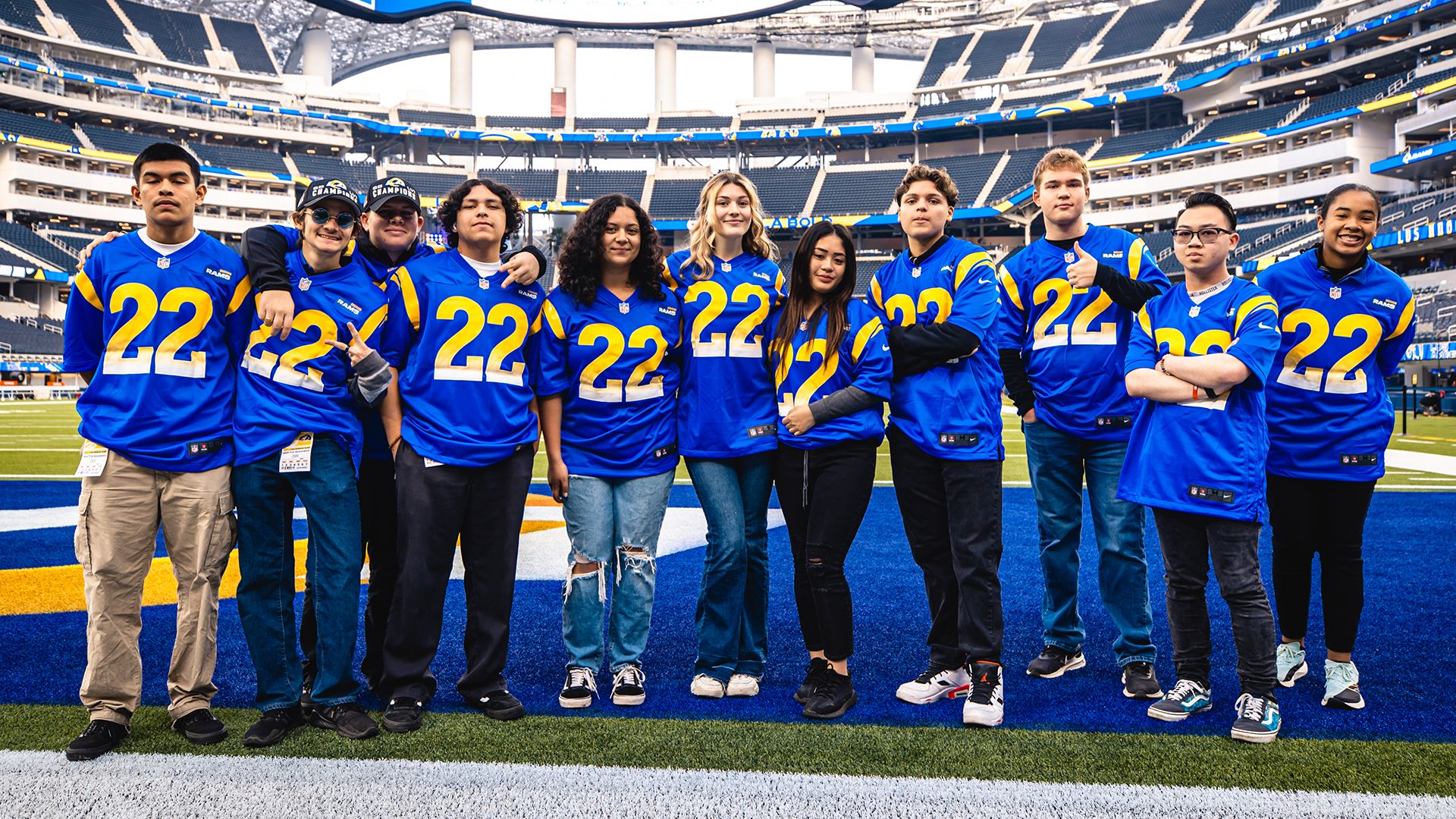 Pathways to Success Mentorship Program
In 2021, the Rams launched the Pathways to Success Mentorship Program, a tailored approach to support professional development and exploration of careers in the sports industry among high school students. The program offers local students mentorship from Rams front office staff members and features virtual workshops designed to discuss goal setting, self-discovery, social etiquette, interview preparation, financial literacy, leveraging technology and building a personal brand. In addition, the Rams host the program participants for multiple in-person sessions including a job-shadowing opportunity with their mentor at a Rams home game at SoFi Stadium.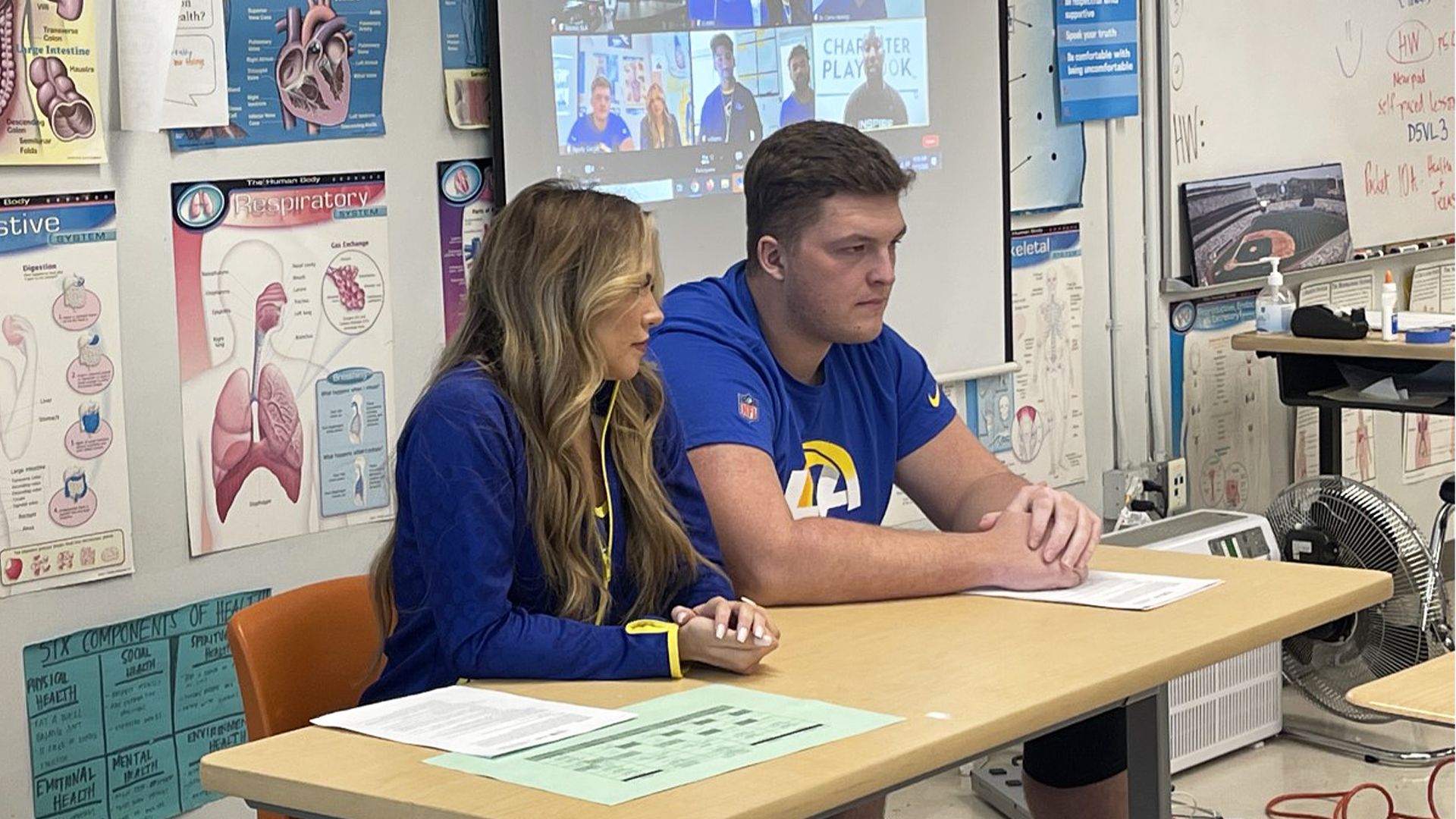 Virtual Mental Health Series
The Rams partner with EVERFI's Character Playbook to host a virtual Mental Health Series for students in the Los Angeles region. The students (grades 6-9) join multiple 45-minute virtual panel discussions featuring Rams players, cheerleaders, Rams Legends and Rams Sports Psychologist Carrie Hastings. The series focuses on defining mental health, differentiating between stress and anxiety, and learning tips on managing mental health in everyday life.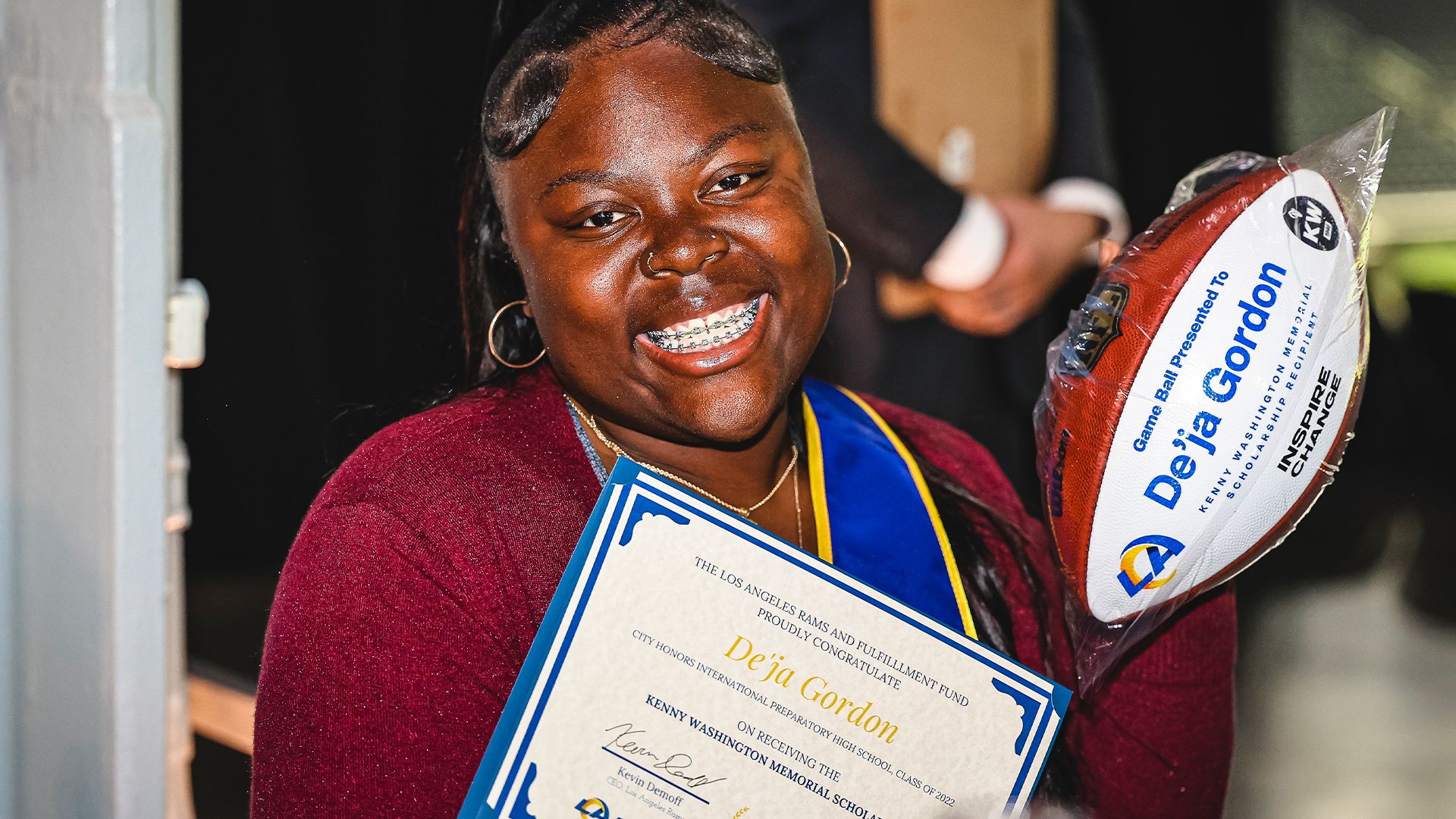 Kenny Washington Memorial Scholarship
The Rams created the Kenny Washington Memorial Scholarship to celebrate Kenny Washington and his impact on the Rams and the NFL. The scholarship provides up to four years of financial support and advisement from Fulfillment Fund (FF), a partner of the Los Angeles Rams, for 13 students from low-resourced communities who are among the first in their families to pursue post-secondary education. Each student selected embodies Kenny Washington's core values – perseverance in the face of adversity, dedication to their goals and the Los Angeles community, fortitude through breaking barriers and inspiring others to make a difference.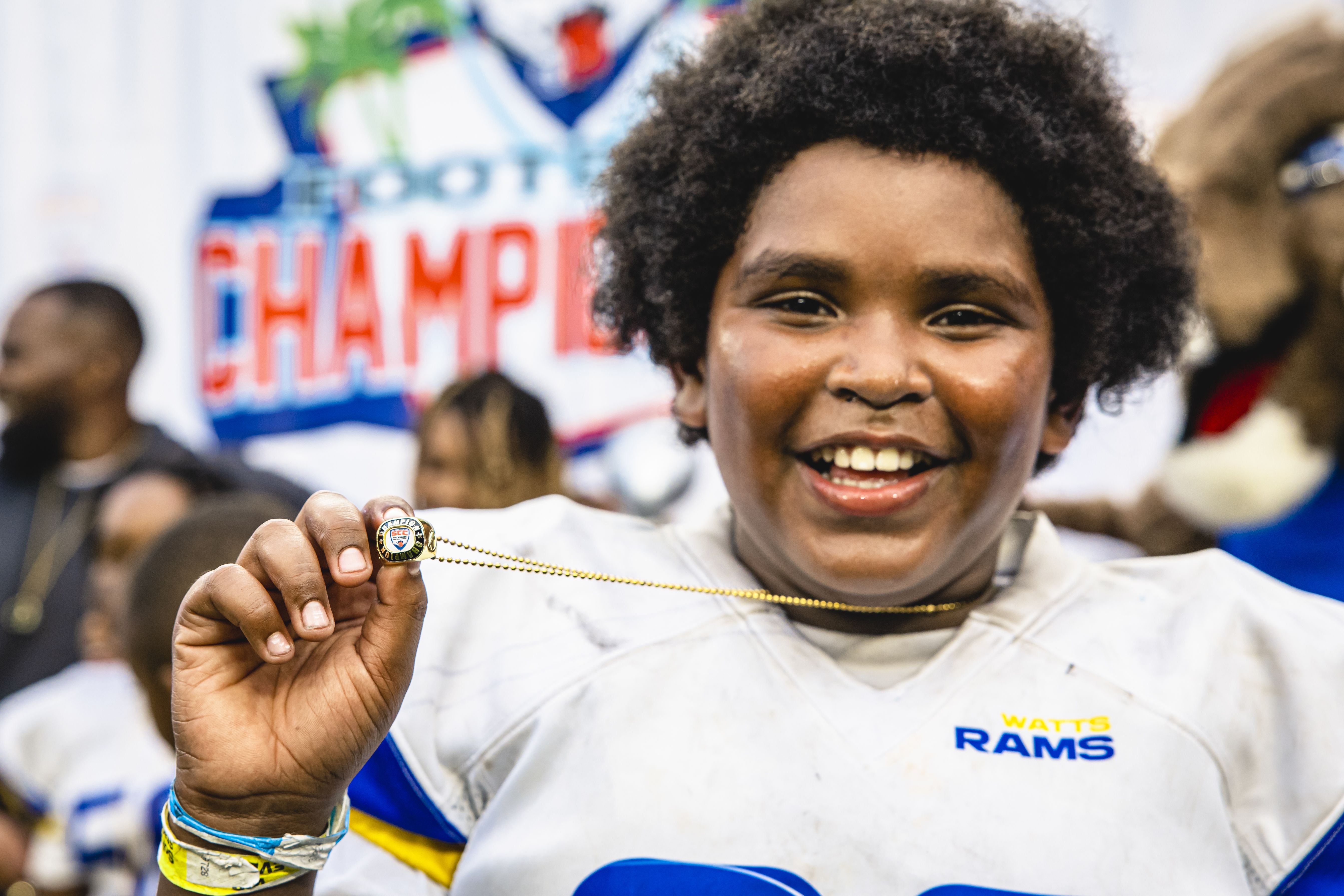 Watts Rams
Designed to bridge the gap between communities of color and law enforcement, the Watts Rams is a coed youth football program coached by Los Angeles Police Department (LAPD) officers. This unique program allows young student-athletes to see police officers as human beings and mentors, while allowing the officers to get to know the youth and families they serve.   
Beyond the game of football, the Rams provide the Watts Rams with educational opportunities, access to players, coaches and staff, and enrichment activities throughout the year. The program also emphasizes character development and community service. Today, more than 125 youth participate in the Watts Rams youth football program in the Mighty Mites, 10U, 12U and 14U divisions. The program also features a flag football team.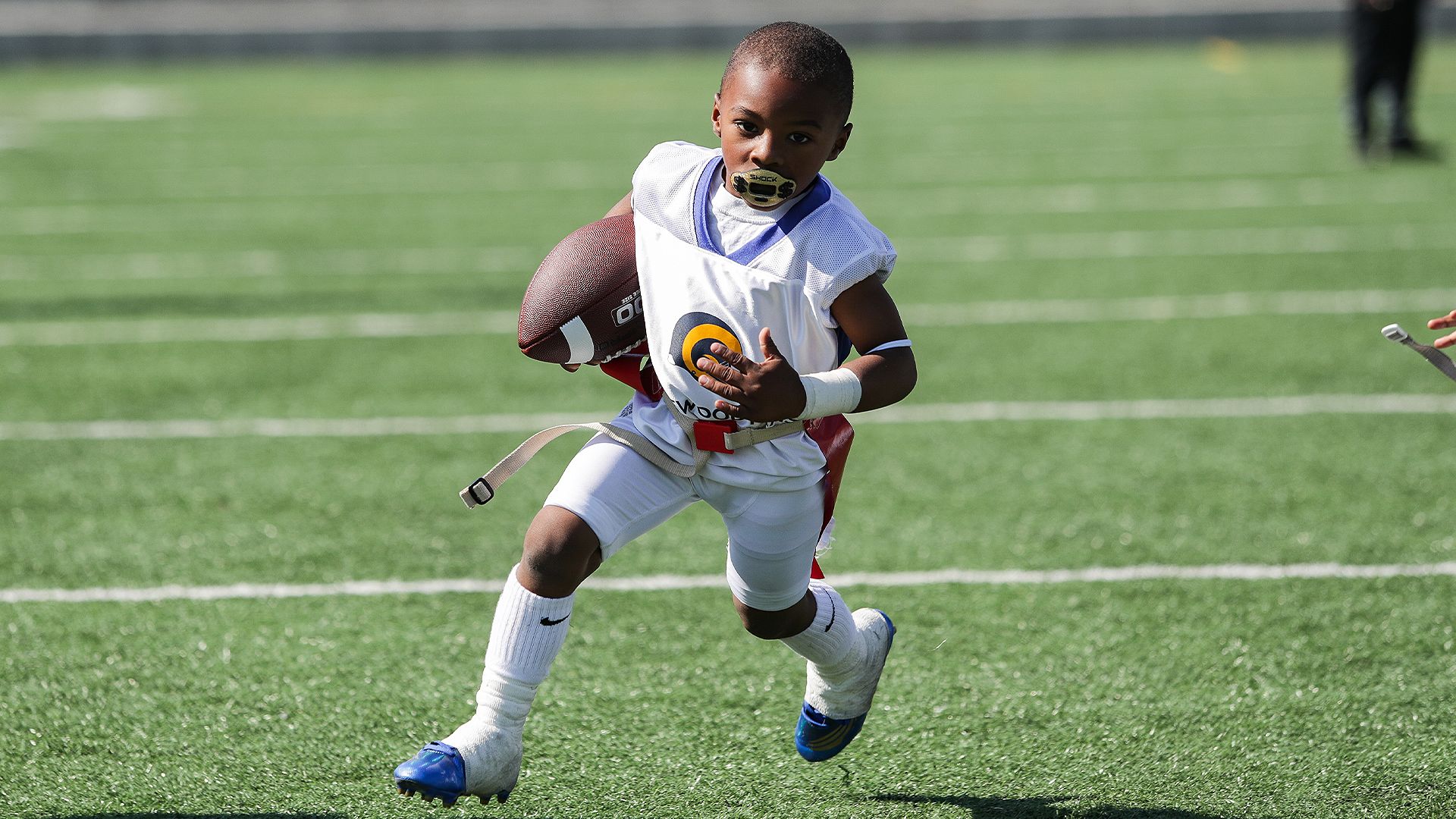 Inglewood Rams
The Rams adopted the Inglewood Parks and Recreation Flag Football League in 2019, renaming the program the Inglewood Rams. The league consists of four divisions and 26 teams with 300 youth participants (ages 5-12). Each team is named after one of the Rams' current players (i.e. Team Stafford, Team Donald, Team Ramsey). The Rams fund all football components of the Inglewood Rams program, including uniforms and equipment.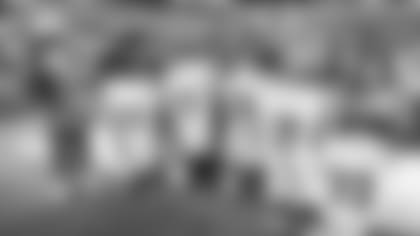 North East Lincoln Rams
In December 2022, the Rams launched a partnership with the North East Lincoln Tigers, a youth football program coached by Los Angeles Police Department (LAPD) officers serving youth in the Ramona Gardens public housing development in Boyle Heights, that included renaming the youth football program the North East Lincoln Rams. As part of the partnership, the Rams fund all football components of the program, including uniforms and equipment. The team also provides engagement opportunities with current players, alumni, coaches, scouts and the football operations staff, as well as develop programs that focus on character development and community service to expand their knowledge and ignite their passions beyond the playing field.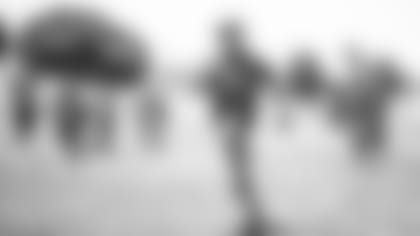 Football Camps and Clinics
The Rams partner with local nonprofits and youth football programs to host football clinics throughout Southern California. Youth participate in football-related drills and competitions. The clinics also feature character education sessions that focus on transferrable life skills attained through sport and teamwork.
Los Angeles Girls Flag Football League of Champions
In 2021, the Rams and Chargers launched the Los Angeles Girls Flag Football League of Champions. The Rams and Chargers co-sponsor high school teams and provide uniforms (courtesy of Nike), stipends for coaches, coaching manuals, officials, athletic trainers, equipment and transportation for the season. The program creates more opportunities for young women to engage in football. The program started with eight teams and 96 players, and expanded to 16 teams and more than 400 players during the second season.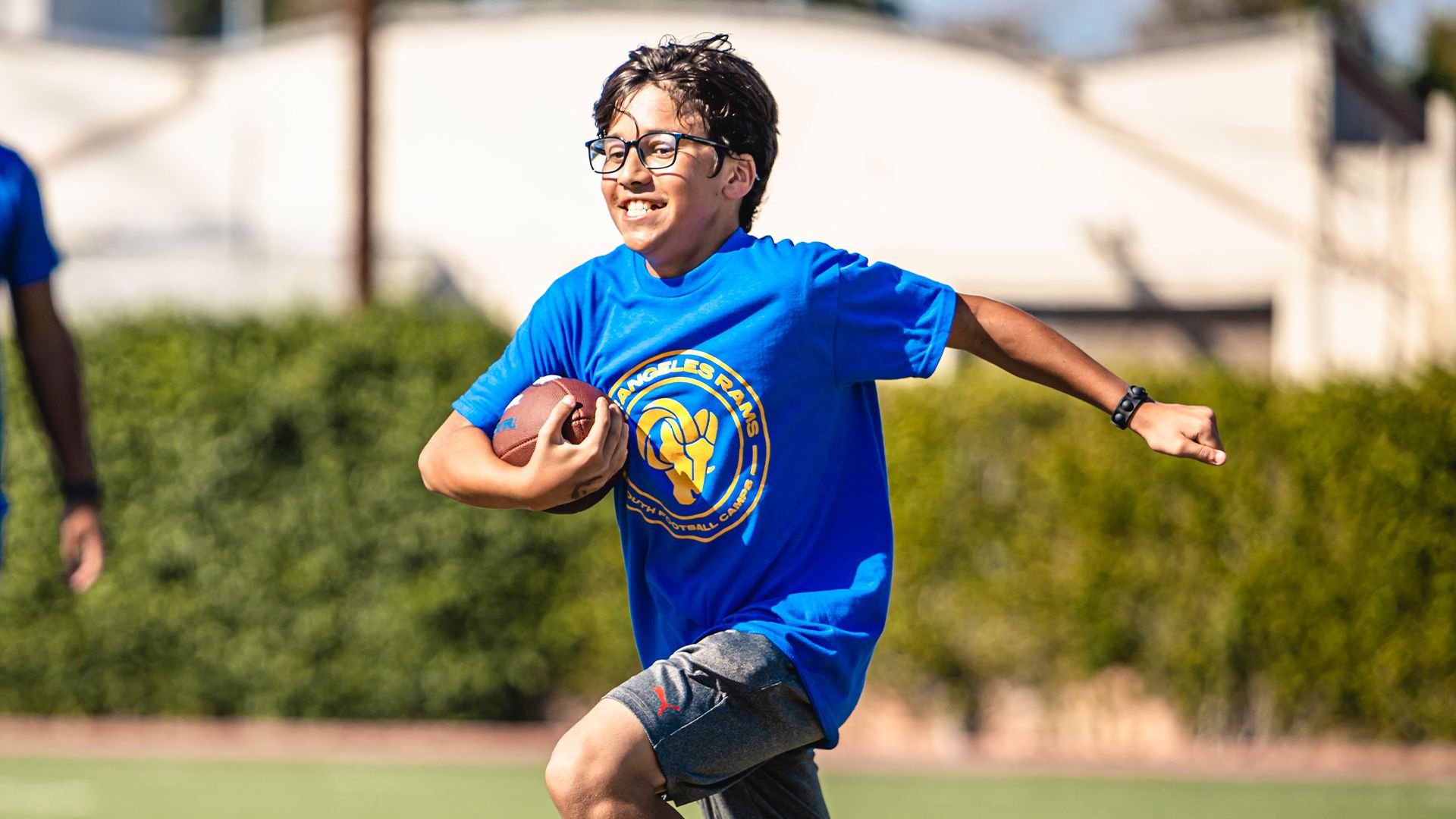 Beyond the Bell Rams Flag League
In 2021, the Rams partnered with Beyond the Bell (BTB) after-school sports league to launch a flag football league for Los Angeles Unified School District (LAUSD) middle school students. The league operates at 110 LAUSD middle schools and had more than 5,000 student-participants. The Rams provided reversible jerseys, flag football kits, footballs, flag belts and kicking tees to each school participating in the Beyond the Bell Flag Football League. In addition, the Rams host free flag football clinics throughout the season.
Rams Regional Flag Tournament
Since 2017, the Los Angeles Rams have hosted annual 5-on-5 competitive NFL flag football tournaments, serving youth ages 8-14, including a 17u girls flag football division. Participants have included teams from the Southwest region of Southern California, as well as Arizona, Hawaii, Nevada, Washington, and Mexico. Winners of each division have qualified for the NFL Flag Championships hosted annually at the NFL Pro Bowl. Rams cover all costs of teams for lodging and travel.
Youth Justice
Since 2018, the Rams have hosted coed football clinics and character discussions at youth correctional facilities throughout the region. The clinics feature current Rams players, staff and alumni, who lead participants in football-related drills and discussions about the value of good character, goal-setting, how to inspire change and more.  
In 2019, the Rams launched a partnership with Cafe Momentum to support local at-risk youth in achieving their full potential. Cafe Momentum is a nonprofit restaurant and professional training facility that provides employment, life skills training and wrap around care to youth exiting juvenile detention facilities. The Rams also partner closely with Anti-Recidivism Coalition and currently have two formerly incarcerated young people serving as fellows.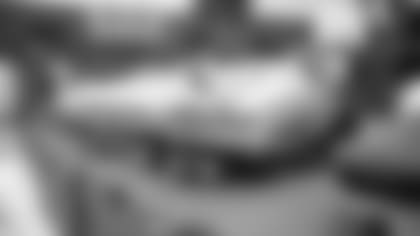 Cleats for Character
The Rams Cleats for Character program for local high school football players features group discussions about goal setting and the values of good character. Following the discussions, the student-athletes are sized and provided with cleats and/or shoes previously worn by Rams players. Since 2017, the team's Cleats for Character program has impacted more than 3,500 student-athletes from over 150 different schools throughout Los Angeles.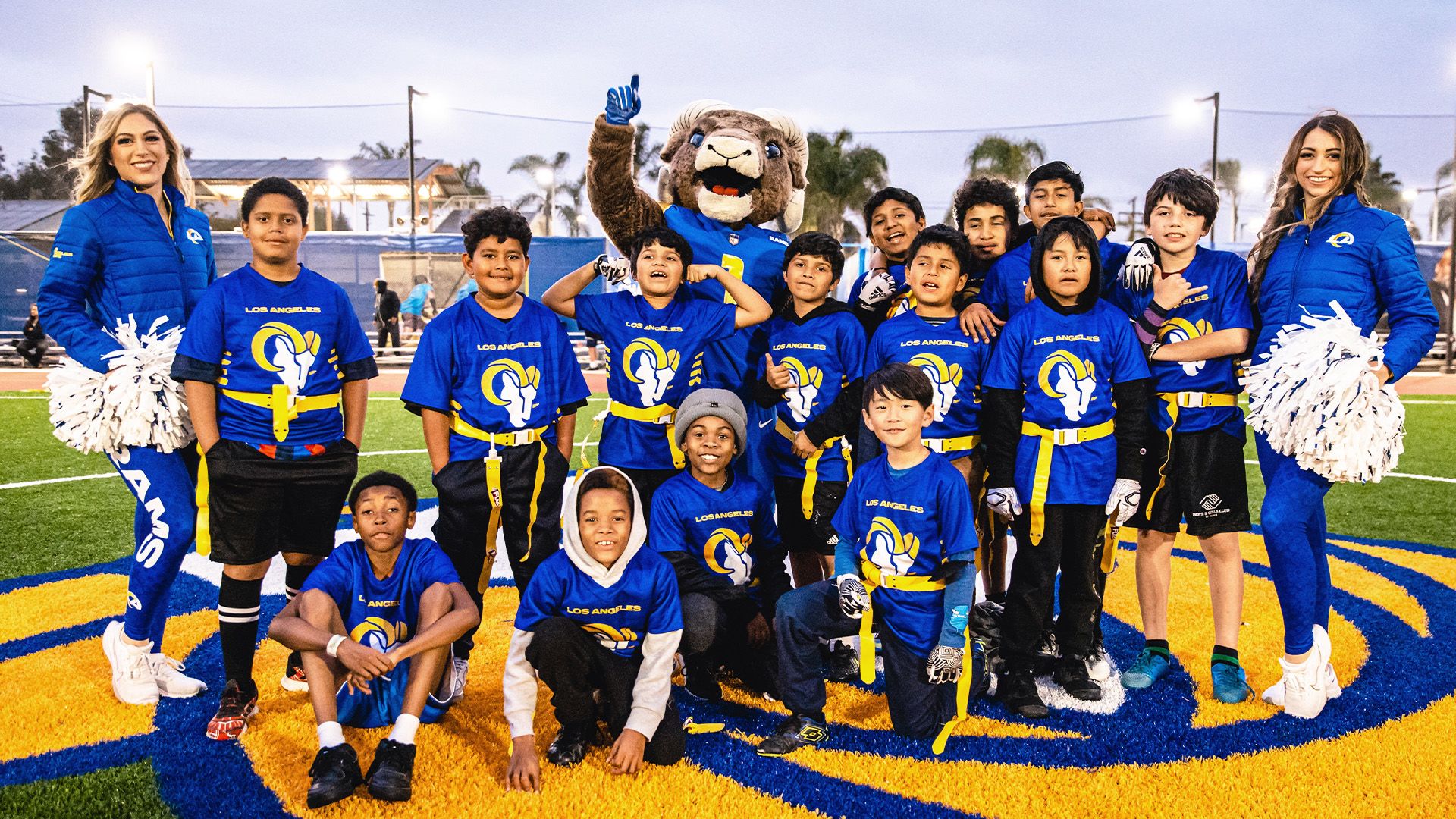 Rams Flag Football Leagues
The Rams partner with local nonprofits, school districts, and parks and recs to provide access to youth participants (ages 5-13) to compete in co-ed flag football leagues. Rams flag leagues expand throughout Southern California and includes over 7,000 participants. Prior to the start of each season, the Rams provides reversible jerseys, flags, footballs, and a free football clinic for all participants.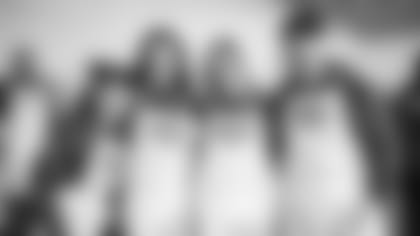 Staff Days of Service
Each month, the Rams front office staff takes time out of the office to volunteer with local nonprofits. Since returning home to Los Angeles in 2016, Rams staff members have provided more than 10,000 hours of community service, impacting 50 local nonprofits and 60 schools through the Staff Days of Service program.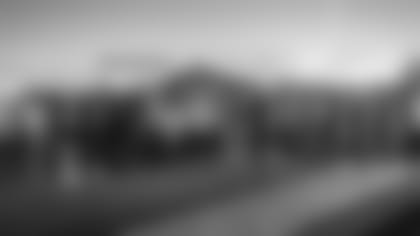 Annual Community Blitz
The cornerstone volunteer effort of the Staff Days of Service program is the team's annual Community Blitz. Since 2018, Rams players, cheerleaders, mascot Rampage, and front office staff have participated in annual Community Blitz days of service that have helped distribute holiday meals and gift cards to more than 10,000 Southern California residents battling food insecurity, host shopping sprees for hundreds of children served by local nonprofits and hospitals, as well as host holiday parties and gift distributions for communities in need.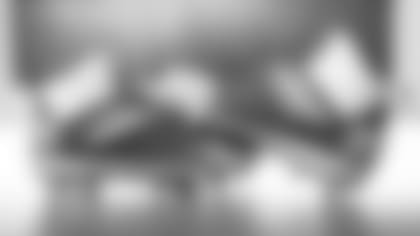 My Cause My Cleats
For the seventh consecutive season, Rams players brought awareness to charitable causes as part of the NFL's My Cause My Cleats campaign. During the 2022 season, 28 Rams players and 16 coaches supported the league's initiative. Organizations supported include American Cancer Society, Down Syndrome Foundation, Make-A-Wish Foundation, RISE, Special Olympics of Southern California and many more.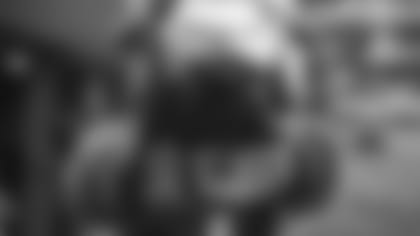 Salute to Service
In appreciation of the military's service to our country, the Rams celebrate military members and veterans throughout the year with a variety of efforts including honoring a military member or veteran during Rams home games, visiting local military bases to show appreciation and volunteering with nonprofits that support our service members. Each season, the Rams host a week of military appreciation efforts that culminate with the team's Salute to Service game.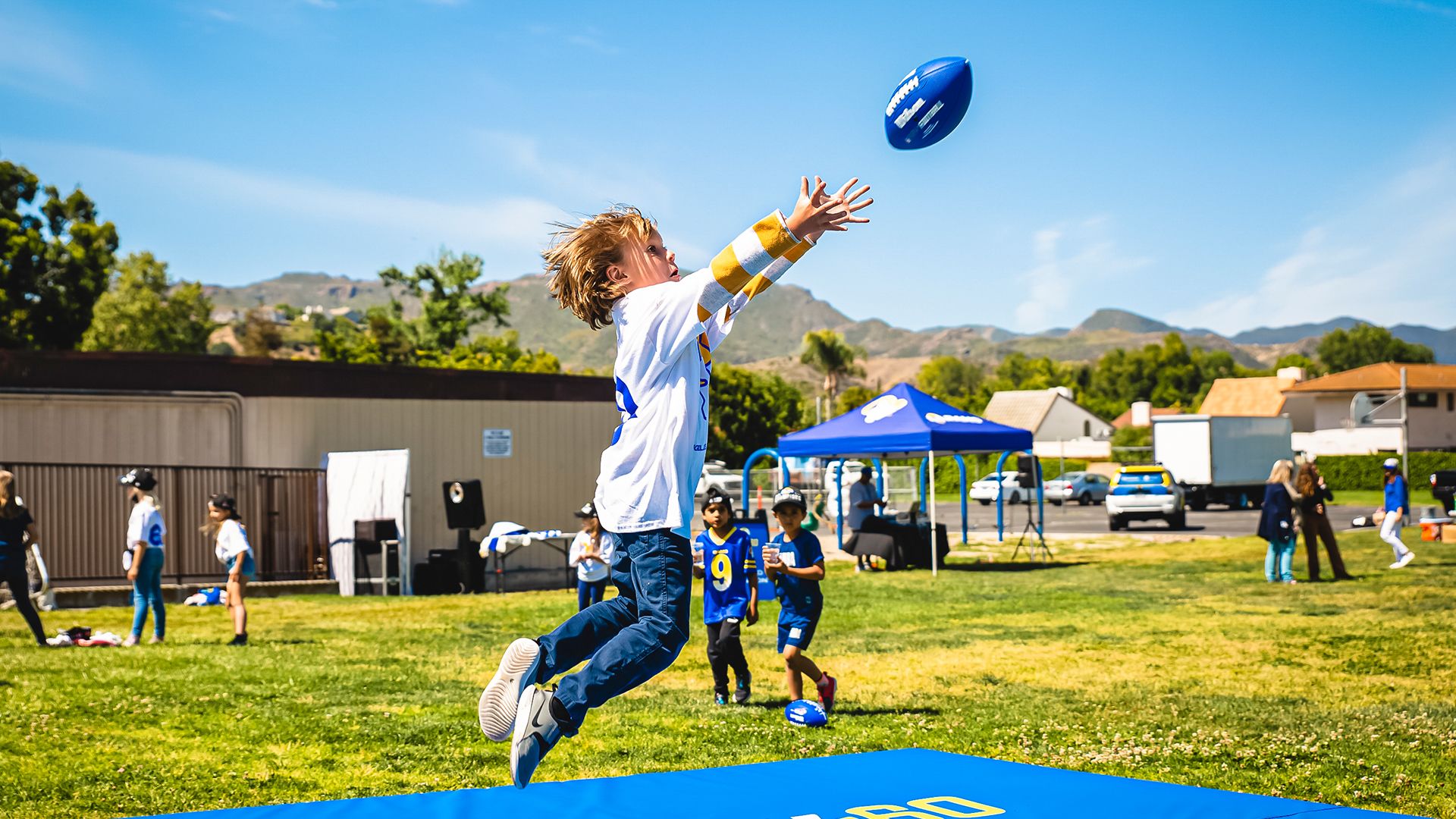 Play 60
PLAY 60 is an NFL initiative that aims to create a healthier next generation and tackle childhood obesity by encouraging kids to be active for at least 60 minutes every day. Through the Rams' year-long engagement of youth in fitness initiatives with in-school, after-school and team-based programs, the club is committed to expanding this platform and improving health and wellness for local youth.  
A key component of the Rams' PLAY 60 platform is the team's PLAY 60 Field Days. Designed to take the Rams to school campuses and parks throughout the region and get students excited about exercising, the PLAY 60 Field Days are a fun way to get the entire student body active and moving. The day kicks off with a character education chat, followed by 60-90 minutes of physical activity featuring various stations, from dancing to an obstacle course to football fundamentals. Since 2016, the Rams have hosted over 80 PLAY 60 events and football clinics for more than 40,000 students throughout Southern California.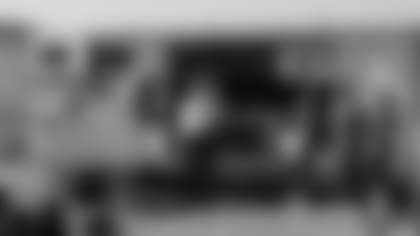 Fuel Up to PLAY 60 Hometown Grant
Created in partnership with the NFL and National Dairy Council, Fuel Up to PLAY 60 is a leading national in-school health and wellness program with a primary focus on helping schools meet their wellness goals and encouraging youth to consume nutrient-rich foods. Developed by Fuel Up to PLAY 60 and the National Football League, the 'Hometown Grant' program provides teams and farmer-funded dairy organizations the opportunity to identify deserving schools and districts to provide with funding to help meet their health and wellness needs and goals. Since returning to Los Angeles in 2016, the Rams have helped award more than $70,000 in FUTP 60 Hometown Grants to schools throughout the Los Angeles region.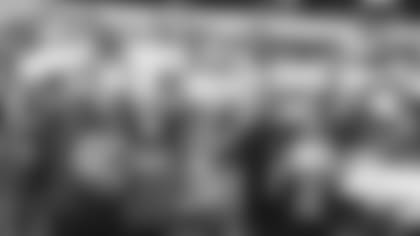 Crucial Catch
The NFL and American Cancer Society (ACS) work together to support the fight against cancer through the Crucial Catch campaign. The NFL's Crucial Catch campaign aims to fight cancer through early detection and risk reduction. Since 2009, the league has raised more than $24 million for ACS.  
During the week leading up the Rams' Crucial Catch game, the team surprises 11 cancer fighters or survivors and names them their "Crucial Catch Captains." The Crucial Catch Captains are then honored on the field during the game and their stories are featured on the Rams' social channels.