Rams Community | Los Angeles Rams - therams.com
Social justice is at the heart of the Los Angeles Rams community outreach efforts. To us, it's about fighting for equality, driving equity and providing access.
Too many in our Black and Brown community lack access – access to mentors, who can teach youth to dream beyond their current realities; access to basic needs like food and housing; and access to jobs and upward mobility.
Below are some of our efforts to address issues tied to poverty including education inequities, food insecurity, homelessness, community-police relations and criminal justice – all injustices that unfairly burden our Black and Brown neighbors and prevent advancement.
Addressing Educational Inequities through Year-Round School Engagement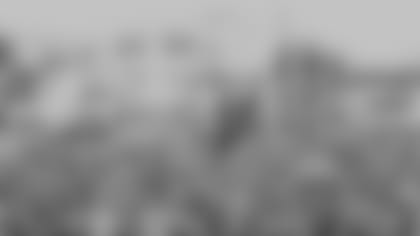 The Rams see education as a social justice issue. A child's education and future opportunities should not be dictated by their zip code. We have placed an emphasis on becoming collaborative partners in the education space with the goal of helping to close the achievement gap for low-income students. By working to transform children's lives to make them college and/or career-ready, we are helping to enhance their personal well-being, the lives of their families and the betterment of our society.
Through year-round school engagement, incentive campaigns, building playgrounds, beautifying campuses, funding college field trips and introducing STEAM labs, we are trying to do our part to ensure a stronger public education system, which we know is key to a thriving Los Angeles.
Addressing Racial Inequities and Building Perspective through Education with RISE with the Rams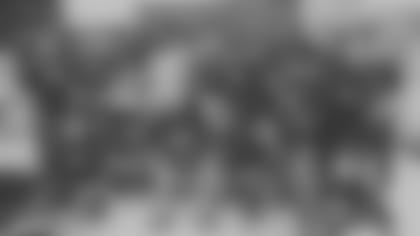 Sports has the power to change hearts and minds. In 2018, we introduced RISE with the Rams, a season-long leadership and community building program featuring Morningside High School in Inglewood and Oaks Christian High School in Westlake Village. The program was designed to harness the unifying power of sports and build relationships between two Los Angeles area high school football teams with a cross-section of races and socioeconomic backgrounds, and to build leadership, understanding, acceptance and cultural competency for student-athletes and coaches.
The season-long program featured monthly touchpoints and leadership programming to empower the participating student-athletes with tools to discuss and address matters of race, diversity and inclusivity within their teammates, coaches, schools and communities.
Last year, we expanded the program to include Locke High School in Watts, Garfield High School in East Los Angeles, Harvard-Westlake in Studio City and Loyola in downtown Los Angeles.
Addressing Educational Inequities with City Year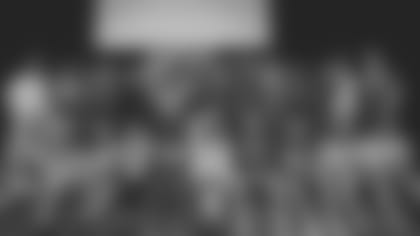 Since 2017, the Rams have funded a City Year team to support elementary students at Grape Street Elementary in Watts. City Year is a national organization that mobilizes AmeriCorps members for a year of full-time service in underserved communities to serve as tutors, mentors and role models for students to help them graduate high school, college and become career-ready young professionals.
Over the past three years, Grape Street Elementary has seen progress in students meeting and exceeding growth metrics on the English/Language Arts assessment, which increased by 33%. Additionally, many students moved up one or more levels on the California State Standardized Assessment and on the Math assessment test. As a result of the partnership, the AmeriCorps team has served a total of 623 students, provided more than 10,000 hours of service, and an additional 3,278 hours of extended learning time for students in the after-school program at Grape Street Elementary.
Addressing Access Issues for Minority Youth with LA Promise Fund Internship Project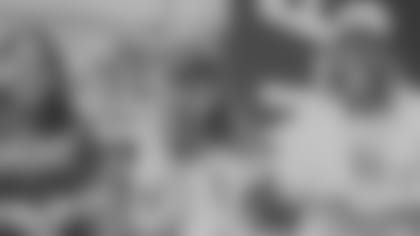 Research shows that 95 percent of students who are exposed to work-based learning opportunities are twice as likely to enter college than those who aren't. That served as our inspiration to introduce an internship program with LA Promise Fund. In 2018, we hired students from Inglewood Unified School District after a conversation with the State Administrator, who wanted to expose her students to professional possibilities within professional sports. In 2019, we broadened the programs to additional public high schools. In the summer of 2020, the Rams are hired nine interns to work in different departments throughout the organization.
With more than 66,000 homeless Angelenos, homelessness is a defining issue of Los Angeles and something the Rams refuse to turn a blind eye to. That's why the team has chosen to lean into the fight against homelessness.
Whether it's single mothers and families, military veterans or people who have fallen on hard times because of a loss of job or medical crisis, homelessness has many faces. Unfortunately, many of those faces are Black. While blacks represent only 9 percent of Los Angeles County, 1/3 of our homeless neighbors are African-American.
In addition to serving as the presenting sponsor of United Way's HomeWalk, the nation's largest event to end homelessness, we work with local non-profits throughout the year to serve our homeless neighbors.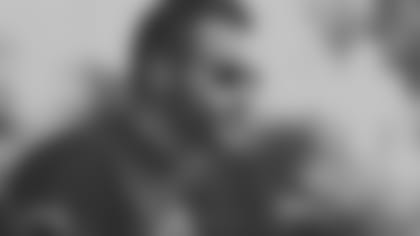 HomeWalk
Last year, the Los Angeles Rams teamed up with United Way of Greater Los Angeles for the 12th Annual HomeWalk, a 5K family run/walk to raise public awareness and funds to end homelessness. Through this partnership, the two organizations worked collaboratively to create an unforgettable experience for runners, walkers, fans and fundraisers of all ages.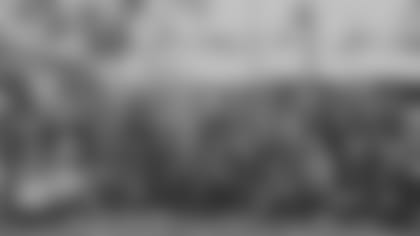 US Vets in Inglewood
Working alongside Habitat for Humanity Greater Los Angeles, the Rams beautified the facility's recreation room with a fresh coat of paint, new furniture, a pool table, and theater seating couches to go with a new TV that they can use to continue to watch Rams games.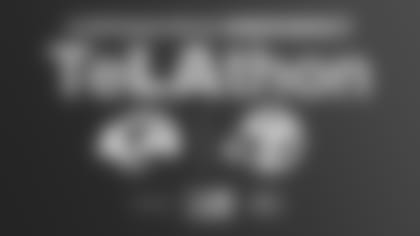 Te'LA'thon
The Los Angeles Rams and KABC teamed up to assist Southern California response efforts during this unprecedented global health crisis by raising over 2.2 million dollars which benefitted United Way of Greater Los Angeles' Pandemic Relief Fund in direct support of community partners including Los Angeles Regional Food Bank.
Addressing Food Insecurity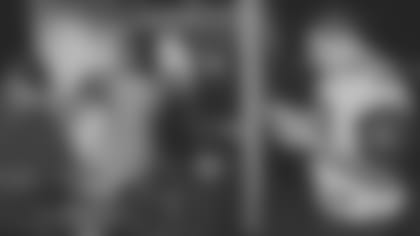 The Rams have partnered with Los Angeles Regional Food Bank in countless ways, including introducing the Taste of the Rams in 2016, to raise money to address the food insecurity of 1 in 5 Angelenos (prior to COVID-19). To date, this annual event has raised roughly $650,000 – enough for the Food Bank to provide more than 2.5 million meals to Angelenos in need. This year, we made the LA Regional Food Bank a charitable beneficiary of our Te'LA'thon for Los Angeles, which raised $2.2 million to help address the increased food insecurity as a result of COVID-19, which disproportionately impacted Black and minority communities. We also made a commitment to fund mobile food pantries in Black and Brown communities from March through the end of 2020.  In addition to the team's work with LA Regional Food Bank, the Rams also are proud supporters of Food Share, Ventura County's food bank.
Addressing Anti-Recidivism through Jobs at SoFi Stadium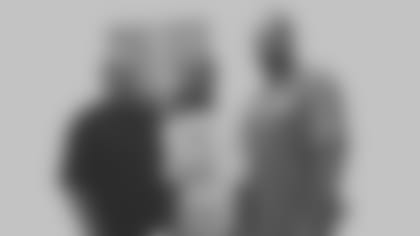 In partnership with the Anti-Recidivism Coalition (ARC) and 2nd Call, more than 100 union workers who have been previously incarcerated have found employment opportunities during the construction of SoFi Stadium in Inglewood. In June of 2019, Rams rookies paid a visit to the stadium site to meet the workers and show their support for their efforts on the Rams' new home.
Addressing Social Change through Sport with the A11iance: Los Angeles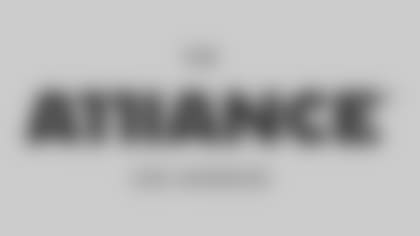 In a historic collaboration to pursue change in communities of color and develop meaningful programs, the 11 professional sports organizations in Los Angeles County and Orange County joined together to launch - The ALLIANCE: Los Angeles, a comprehensive five-year commitment to drive investment and impact for social justice through sport.
Following the recent protests nationwide, the 11 teams united to address racial injustice, develop educational opportunities, and support other important issues facing communities of color, particularly Black communities. The 11 teams will advocate for social justice, address disparities and take actions to help end racial inequality. This commitment includes supporting the Play Equity Fund's social justice movement in Los Angeles, and in Orange County amplifying the work of Accelerate Change Together (ACT) Anaheim, which was formed in 2013. These innovative and positive models of engagement are aimed to inspire similar actions nationally.
Guide to Local Black-Owned Businesses
The Los Angeles Rams have created a guide to supporting local black-owned businesses, thanks to a curated list from The Infatuation's Kat Hong. Please continue to check back periodically for more information!