Periodically over the remainder of the regular season, theRams.com will feature 6 Questions with 6Connex with a different player.
Up next is cornerback Robert Rochell, who discusses the origin of his nickname "Scoota," the meaning behind his jersey number, and more.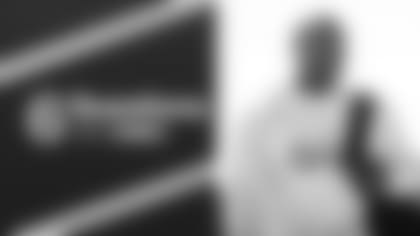 1) Where does the nickname "Scoota" come from?
"My grandmother. Used to scoot across the floor as a baby, so it kind of stuck to me."
2) I see you posting about 3100 block a lot. What's the meaning of it? Why does that hold such a special place in your heart?
"That's where my whole family was raised, in one neighborhood (in Shreveport, Louisiana). And there was a street number, 3100. Just to have the number 31 representing the street and everybody that came and been through there for my family, so it means a lot to all of us as a whole."
3) How special was it for your mom to see your first NFL interception in person?
"I mean, just all praise to God, just letting her be there on that day when it happened, and it was just a great feeling. She still talks to me about it to this day. Just happy that she was able to see that. A lot of of people don't get to see their kids make those types of plays, so for her to be able to see that was really cool.
4) What was your first big purchase after signing your rookie contract?
"I definitely bought me a car. I got me a car. Through college, I really didn't have a car, was walking everywhere, doing those types of things. My mother helped me a get car later on in college, and then when I got my money, the first thing I bought was a car (an electric Ford Mustang).
5) What's been the biggest adjustment from college to the NFL?
"College, it's the magnitude of football games, how much they mean, the intensity, because in college, it's football, but some players are out there playing for different things. But in this league, everybody playing for the same thing and playing hard. It's just the intensity, really."
6) How does being a former quarterback, running back and wide receiver (played all three in high school) help you play cornerback?
"It just goes back to ball skills, awareness. Know what the quarterback's trying to do when he's trying to place the ball. So those type of things just help me play routes and stuff more true."
6Connex is a proud sustainability partner of the Los Angeles Rams, and the leading provider of virtual and hybrid events, venues, and environments for enterprises worldwide. Learn more about the endless opportunities with 6Connex - the better way to do virtual events - at www.6Connex.com.