The Rams and Aaron Donald have agreed to terms on a six-year extension, keeping him under contract with Los Angeles through the 2024 season.
As Donald gets ready to report to the club and create one of the most formidable defensive fronts in the game with Ndamukong Suh and Michael Brockers, here are nine fast facts about No. 99 to get you reacquainted with the star defensive tackle.
1) Donald became the first Ram to ever win AP Defensive Player of the Year after his stellar 2017 season. Donald recorded 11.0 sacks, 16 tackles for loss, 27 quarterback hits, and five forced fumbles en route to his first DPOY award.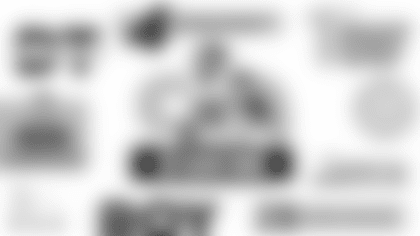 2) Donald is only the seventh defensive tackle in league history to win AP Defensive Player of the Year. He joins Hall of Famers Warren Sapp (1999), Cortez Kennedy (1992), "Mean" Joe Greene (1972, 1974), and Alan Page (1971).
3) With 39.0 sacks, Donald leads all interior lineman in the category since he entered the league in 2014.
4) Donald has been an impact player since his first game as a pro, recording a pair of tackles for loss in his NFL debut against the Vikings back in Week 1 of 2014. Donald won AP Defensive Rookie of the Year after setting a new Rams rookie record with 9.0 sacks in 2014. He also had a pair of forced fumbles that season.
5) A native of Pittsburgh, Donald dominated the competition with 63 tackles, 15 tackles for loss, and 11.0 sacks as a senior at Penn Hills High School. But likely due to his size, Rivals rated him as only a three-star prospect. Oops.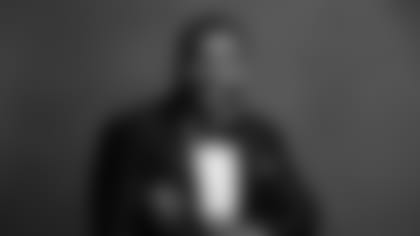 6) Donald ended up at Pitt where he, unsurprisingly, continued to dominate as a collegiate player. After his senior year, Donald earned the Bronco Nagurski Trophy (nation's most outstanding defensive player), Chuck Bednarik Trophy (defensive player of the year), Outland Trophy (nation's best offense or defensive interior lineman), and Rotary Lombardi Award (nation's most outstanding defensive lineman or linebacker). He ranks fourth in NCAA FBS history with 66.0 tackles for loss.
7) Donald has sacked a total of 23 quarterbacks as a pro, inducing future Hall of Famer Peyton Manning in the defensive tackle's rookie year. The first professional sack Donald ever recorded was on Josh McCown in the Rams' 19-17 victory over the Buccaneers in Week 2 of the 2014 season. Donald's sack came on 3rd-and-4 in the second quarter and forced Tampa to punt.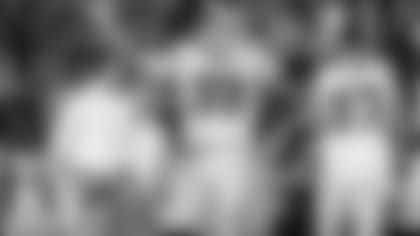 8) That said, Donald's gotten after no quarterback more than Seattle's Russell Wilson. In eight games, Donald has sacked Wilson a total of 7.0 times. He took Wilson down three times during Los Angeles' 42-7 victory in Seattle last December.
9) It's hard to believe, but Donald claims that at one point, he was a "chunky kid." In episode 3 of Behind the Grind, Donald gave an inside look at the weight room his father set up in the basement of his home in order to train his son. Donald says his father often told him, "Hard work pays off." As the defensive tackle becomes the highest paid defensive player in the game, indeed it has.