Having coached alongside several members of the Rams' current staff in the previous two seasons, it would be understandable if Bengals head coach Zac Taylor had a little extra motivation to win Sunday's game at Wembley Stadium.
However, that's simply not the case this week.
"Not really, to be honest with you," Taylor told Cincinnati reporters on Wednesday. "Obviously you have familiarity with the people you know, but at this point, with seven years in the NFL, there's always relationships you have with other people on other staffs."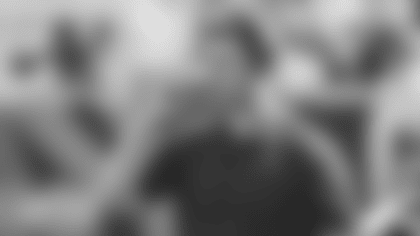 Taylor's relationship with Los Angeles head coach Sean McVay remains unchanged even after landing the Cincinnati job.
Taylor still holds lots of respect McVay, and the two still regularly communicate. While those conversations die down quite a bit once those teams shift their focus to preparing for one another – Taylor said he last spoke to McVay "three or four weeks ago" – McVay is someone Taylor said he can still count on as a resource.
"Sean is always someone I rely on," Taylor said. "Obviously as the weeks got closer to this game, you start to eliminate contact with anyone on that staff, including players. He's always been a great resource for me. In this coaching fraternity, just because a team is on your schedule five games down the road, doesn't mean you shut off all contact. You still help each other in certain ways, and he's always been encouraging – especially in this touch stretch. He knows the culture we're working to build and the approach that we're taking. You just have to continue to be yourself and keep preaching the things that you believe in."
It's not an accident Taylor brought up building a culture. It's what he said is the biggest thing he learned from McVay while on L.A.'s coaching staff, primarily because of how McVay showed respect to everyone on staff, regardless of their job.
"It's what you value in the players that you want to build the program around," Taylor said. "It's always a process, and the way he treats people – everybody: players, coaches and staff members – everybody feels valued. You know what your role is, and you feel like you need to do it to the highest degree because of the confidence that he has in you. That's a great trait for a leader, and he exhibits that to the highest degree. I'll forever be grateful that he gave me an opportunity there."
For Taylor, Sunday's game falls in line with the time-honored mantra used by other teams at both the professional and college level: Sunday's game is the biggest game because it's the next game not because it happens to be against a friend and former boss.
"I had the Seattle game circled in Week 1, then San Francisco, and so on," Taylor said. "They just happen to be the next team on the schedule."